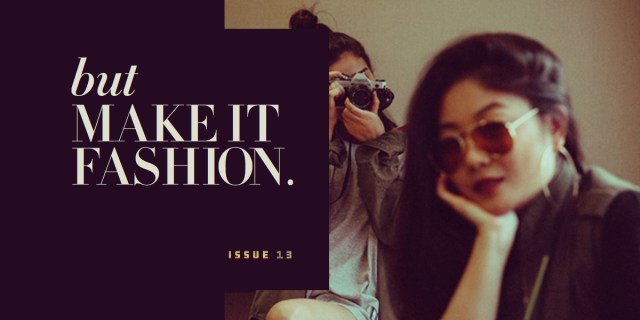 In August of 2018, Autostraddle announced its renewed commitment to quarterly theme issues with the launch of Bad Behavior, "a two-month deep dive into LGBTQ+ women and non-binary people's experiences of defiance and/or deviance, of yearning for connection while stuck on the fringes, of the secrets we hold close to our chest, hearts beating still, nervous or maybe even eager for the next chapter."
Our next theme issue is "But Make It Fashion." My original proposal was "The Costume of the Day," but it turns out Grey Gardens is not, in fact, a film all humans are familiar with. But this picture is the spirit of the theme — a woman defining and inhabiting herself, proudly posing in front of the decaying house the neighbors want condemned, adorned in what she has personally decided is "the best costume for the day."
We're looking for:
Personal essays, opinion, humor, literary analysis, comics or sets of illustrations, feature reporting and photoessays that address topics related to fashion, clothing, beauty, costuming, getting dressed and style — the only requirement is that you are saying something new that relates at least tangentially to LGBTQ+ and/or feminist issues.
Things that are actual fashion guides or style guides would not be appropriate for this call and should be submitted through our typical submission portal.
Examples of the kind of writing we're looking for
The best way to explain what we're looking for is with some examples, as promised by that header right there.
Payment:
We are an independent publication currently hanging on for dear life! So our rates aren't the best out there but relative to our budget they're quite good. Depending on the piece (length, edits required, reporting involved if relevant), payment is between $50 – $200. Theme issues are also one of our favorite ways to find new regular contributors and staff writers — that's how writers like Sarah Fonseca, Mey Rude and Reneice Charles first graced these pages. We are looking for new fashion writers in particular right now.
We are, as always, especially interested in submissions from trans women and people of color.
The deadline for submissions is October 22nd, but we will possibly be accepting things on a rolling basis, and will let you know by November 1st.