The Olympics are over and everyone can go back to not caring about NBC. Is everyone sad…der than usual? The Olympics evoke a sense of pride for a lot of people but I wonder if there are some that spend the whole time wishing they were from another country because that country has cool colors. I mean, what if I look damn good in blue and black? Then Estonia and I are both missing out.
Some more stuff happened, including the closing ceremonies, where shit got weird. Did you know Great Britain has more weirdos per capita than any other country? Also that the Dutch Women's Field Hockey Team has more queermos than all of London? Learning and growing together. And now for the part where you take in a lot of information in a short period of time in hopes that something will stick and you can casually drop it into conversation with that girl you like while another queer who likes that same girl is close by and becomes eternally saddened that she didn't know that one thing about that one event because turns out, your mutual crush is super into that event because she played that sport as kid and her number was 8 because it looks like two circles and circles are her favorite shape. Megan Rapinoe .gifs. That's not an accident. That's just how I end hypothetical stories now.
Women's Soccer
The USWNT beat Japan in a rematch of the 2011 World Cup Finals. They were beautiful. I mean it. It was beautiful. You all had a lot of feelings about it already. So did Bob Costas who said, "Matthew Mitcham and Megan Rapinoe competing proudly, openly, comfortably as gay athletes." Are you crying?
Women's Volleyball
Brazil upset the previously undefeated U.S. to take gold for the second time in a row. The U.S. team has yet to win a gold medal in the sport.
Women's Beach Volleyball
Misty May-Treanor and (life?) partner Kerri Walsh Jennings took out fellow Americans Jennifer Kessy and April Ross to take their third Olympic gold. I didn't see the match but I saw the studio interview and that shit was intense. I'm not saying they're in lesbians. I'm just saying if this were a different time, they'd Boston marry the shit out of each other.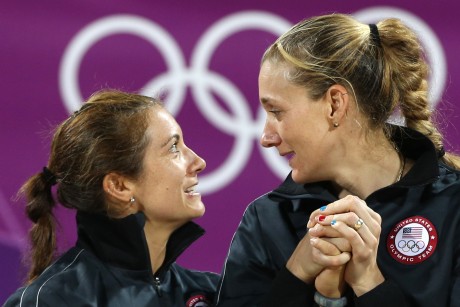 Women's Basketball
No one's surprised that the American women won their fifth gold in a row beating France 86-50. Candace Parker scored eight straight points during a 13-2 run to give the Americans a decisive lead that they maintained for the duration. While many are aware of the team's dominance, Americans won't really care until they lose and then they can talk about all of the problems with the WNBA rather than celebrating its continued existence. Oops. I meant YAYYYY.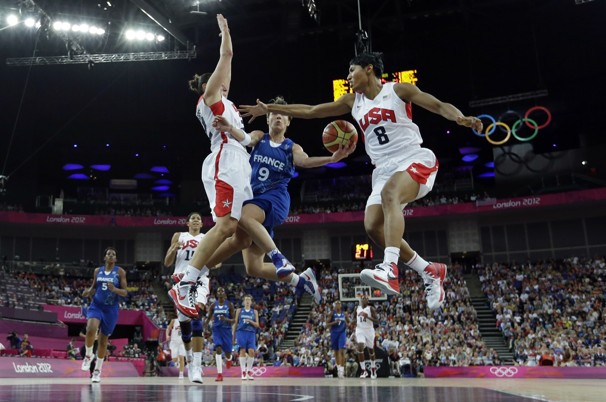 Women's Track and Field
Allyson Felix won gold in the 200-meter dash and was part of the world record setting 4×100 team that took gold in 40.82 seconds. The 4×100 team hadn't won since 1996 which is weird, because I just assume America wins every event until told otherwise. Another 4×100 team member, Sanya Richards-Ross, won gold in the 400-meter dash then added to her collection with gold as part of the 4×400-meter relay team.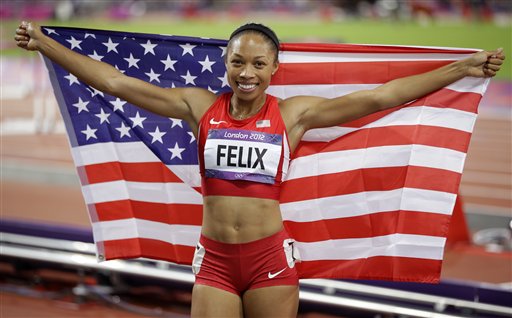 Women's Boxing
In its Olympic debut, women's boxing found only one American in the gold medal match.  Seventeen-year-old middleweight Claressa Shields defeated Nadezda Torlopova of Russia while becoming the second youngest boxer to win gold.
What happened in Taekwondo? Fencing? Water Polo? Have I told you that badminton is one of my favorite sports to watch? This might be your last chance to spew Olympics feelings for a while so get it all out in the comments. Maybe even include some feelings about how well women fared in the Olympics this time around.