31. Corinne, 38. Berlin.
Carpenter/Photographer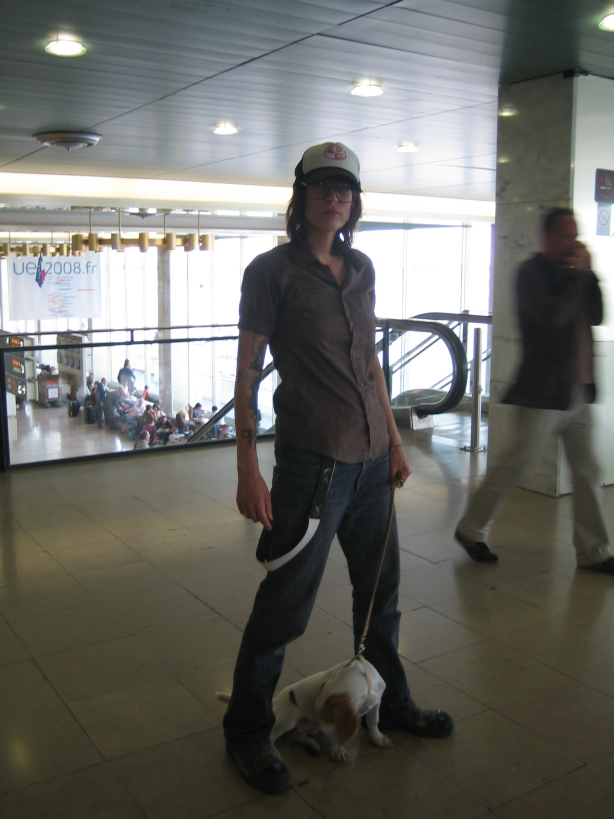 Submitted by: Alena, one of her best friends
"When Corinne picked me up in Paris at Orly airport on a visit there looking like this, I knew it would be an amazing trip. She has a beautiful array of black ink tattoos — like line drawings — that she's drawn herself over the years. A true original, she's got her own style and loads of amazing tools for fixing and building things in a jiffy — wooden floors, tables, kitchens, custom made beds, and knows her way around  German flea markets, little towns, and back alleys. Above all, she is an extremely, extremely loyal friend with a heart of gold."

32. Daniela, 22. Rhode Island.
Sexual Health Educator / "Funemployed"

Submitted by: Seth, her partner
"She's passionate about empowerment, education and equality issues. Always quick to stand up for what she believes in and always willing to educate, Daniela is a strong, powerful, queer woman who has got it going on … She likes them smothered, covered, diced, chunked and capped."

33. Danielle, 30. Massachusetts
Grad Student
Submitted by: Alice, a friend

34. Dannielle Owens-Reid & Kristin Russo, NYC

"Kristin and Dannielle are girls who like girls, and who give advice to those who are confused about sexuality, gender-identity, dating, falling in love, or dressing up like Super Woman."

35. Deanne Smith, Montreal, Canada
Comedian & Writer

Autostraddle Pick
+
Read our interview with Deanne Smith, visit her website or read her Autostraddle columns.

36. DJ, 29. Denver, CO
Floor Manager for Habitat for Humanity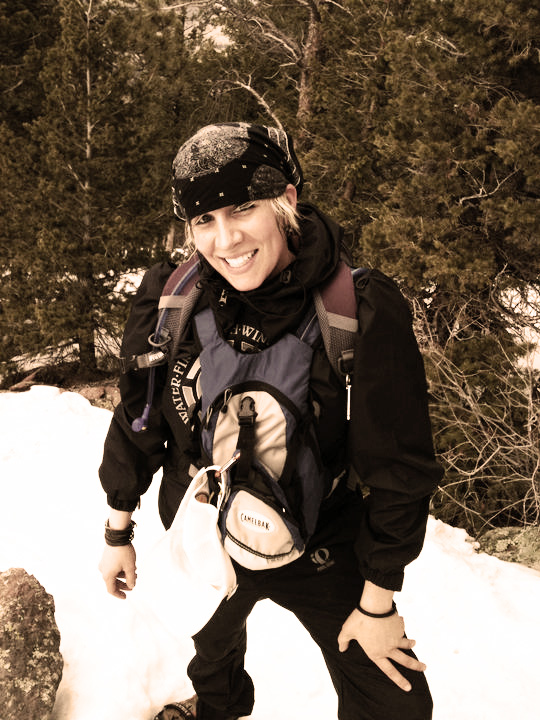 Submitted by: Kelly, her girlfriend
"A fast-talking Yankee from upstate NY with a heart of gold and the most unbelievable green eyes you've ever seen … She will take off on a cross-country road trip with a moments' notice. She's hard to keep up with but worth every bit of the effort."

37. Donny, 35. San Francisco, CA
Runs The Lexington Club aka "The Lex"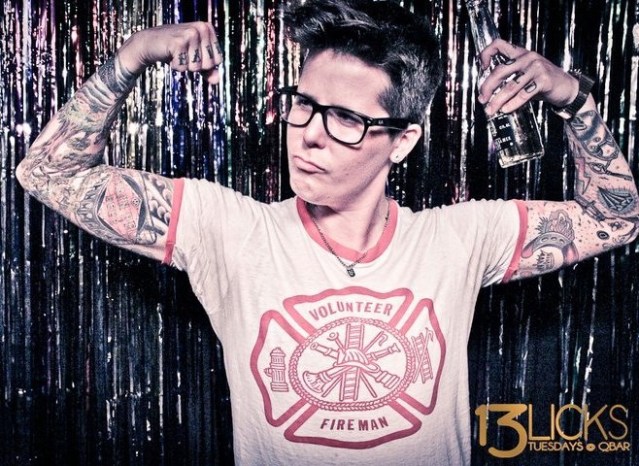 Submitted By: Dylan, her girlfriend

38. Dylan, 30. San Francisco, CA
Porn Star / Performance Artist/ Writer / Dancer
Submitted by: Donny, her girlfriend
"She's a 5'10 platinum blond tattooed queer porn star with an even sexier brain."

39. Emily, 20. Charlottesville, VA.
Student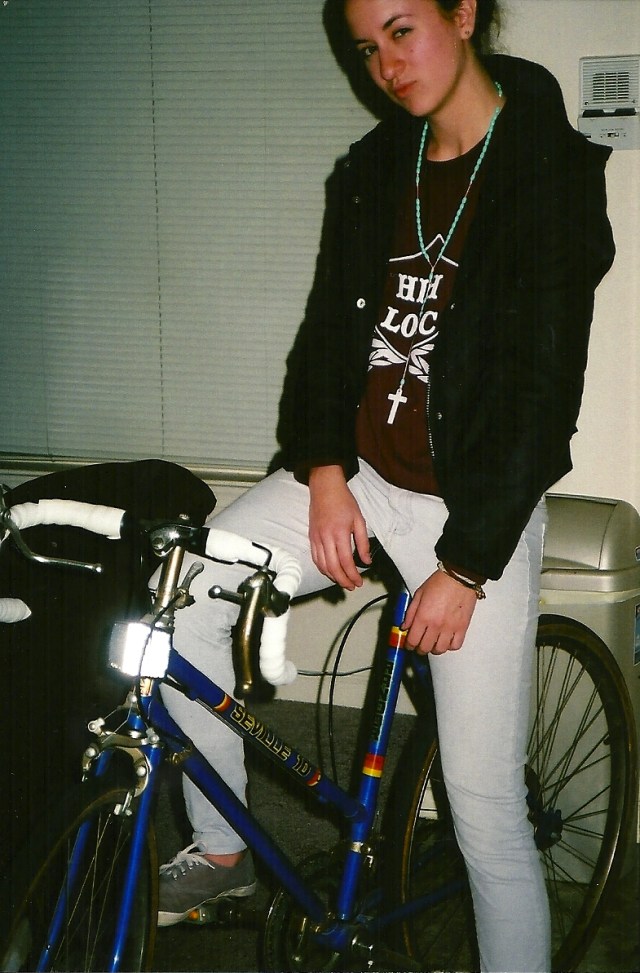 Submitted by: Ashley, her girlfriend
"We go to Chipotle for our month anniversary dinners cause we're high rollers like that. Sometimes we bring a bottle of cheap red wine."

40. Emily, 22. Minnesota
Artist / Librarian / Art Historian / "Layabout"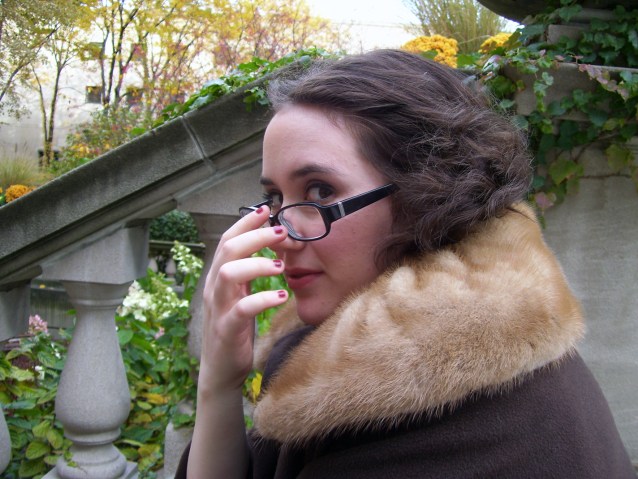 Submitted by: Kat, her girlfriend
"She has great boobs and fixes nice desserts."

41. Emily Choo, 20. Montreal, Canada
Autostraddle Intern, College Student, Professional Clothes-Folder
Submitted by: Intern Laura, her girlfriend
"Emily has a very sexy heart and mind. Perhaps you've read it before? Her eyes are also quite nice."

42. Emily, 28. Chicago, IL
Teach for America Staff / Photographer
Submitted by: Carolina, her girlfriend
"She has a way of looking at people that really sees them, sometimes in ways more insightful than what they can see about themselves. Folks who look at photos she has taken of them often say that seeing the photo showed them something true about themselves that they didn't know before."

43. Glenn, 21. Brooklyn, NY
Lead Guitar in Rock Band "Beast Make Bomb"
Submitted by: Kathryn, her girlfriend
"Glenn has a rad little pony/rat tail she's been rocking, she's really good at being totally cute and a complete badass all at the same time. She also looks super sexy in hats, and her last name is Van Dyke, which has to count for something."

44. Hayley, 24. Ontario, Canada
Elementary School Teacher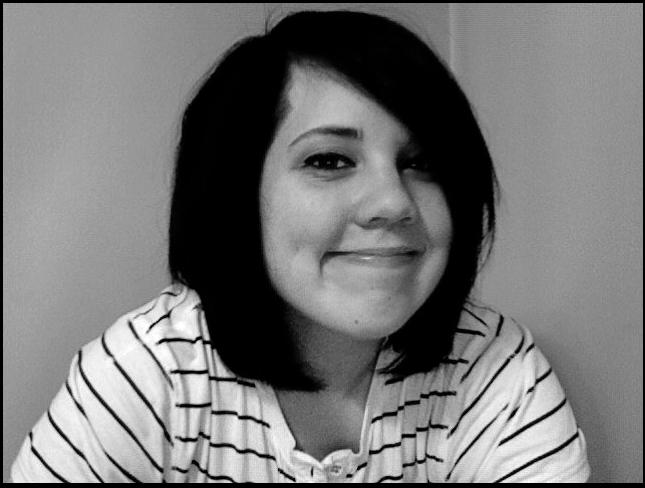 Submitted by: Corinne, her best buddy / wingwoman
"She is easy to talk to and so fun to be around. She is intelligent, dependable, hilarious, and very HOT. She enjoys watching Emily and Naomi on 'Skins' and looking at pictures of Ellen Page. She also pulls off a convincing English accent. Any girl would be very lucky to have her."

45. Hogan, 21. Thunder Bay, Ontario
Student
Submitted by: Lis, her girlfriend
"Hogan's hotness can be attributed largely to her perfect mix of startling confidence and adorable vulnerability."

Pages: 1 2 3 4 5 6 7See entire article on one page