87. Rosanna, 21. The UK
Art Student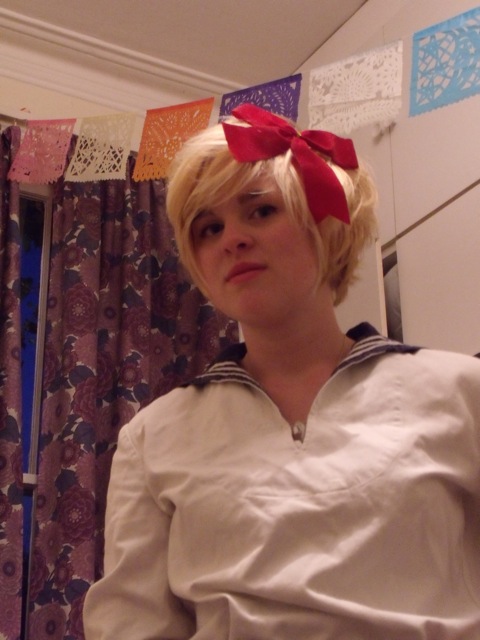 Submitted by: Kirsten, her girlfriend
"She goes out running and lets me stay in bed and nap. Look how cute she is! She doesn't normally wear bows. This is for an 'Alice and Wonderland party.' She was 'Edwardian-hot.'"

88. Sahara Davenport & Manila Luzonara, "Forever Young"
"Drag, Dahling. They LIVE!"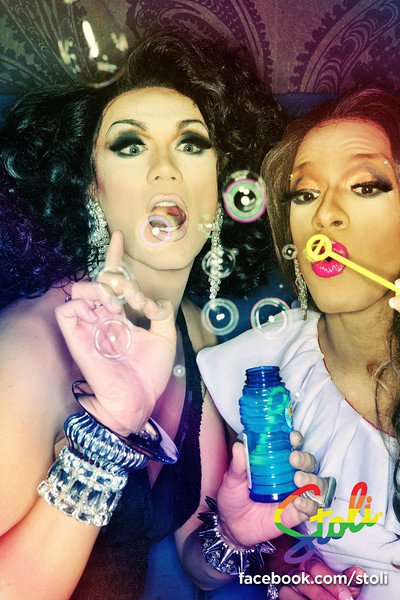 Nominated by: Robin & Carly, these two are "Carly's buddies from RuPaul's Drag Race"
"Having worked with both of them I can say that they're not only very hot, but super-sweet and amazing performers and I love them. They're our favorite lesbian couple."

89. Sierra, 24. Mississippi
Animal Hospital Nurse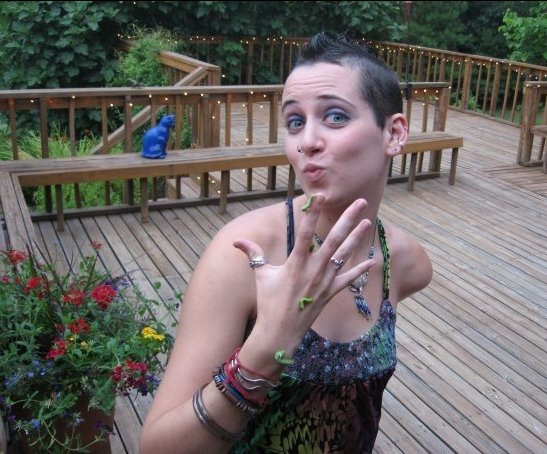 Submitted by: Emily, her charming girlfriend
"She has two unicorn-themed tattoos and is a wizard at acrostic poetry, limericks and impromptu ad-libs. She dressed as a mussel (Hulk Hogan muscle suit) for an under the sea party. She has a large collection of sexy sparklepants and saw The Spice Girls live. Sierra is hotter than McDonald's coffee in the 90s."

90. Sophia, 19. Atlanta, GA
Barista / Student / Chapstick Connoisseur / Sassy Lady
Submitted by: Dohyun, her self-appointed Gaysian, "and also we will be getting married if we are both still single at 28, just to find a loophole in the whole gay marriage thing. What's gayer than a lesbian and a gay man UNITED FOREVER BEFORE THE EYES OF GOD?"
"She's possibly more loyal than your dog, and I've never seen her angry, except this one time where she exclaimed how she'd never been so mad and dealt with it by cutting a stack of coupons with scissors. She also secretly leaves $80.00 tips and large sums of money in peoples' bags/coats and thinks nobody notices."

91. Skinneh B. Jones. San Francisco, CA.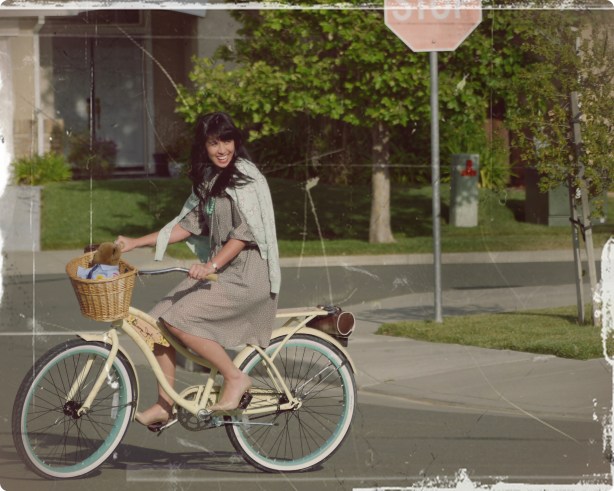 Autostraddle Pick
+

92. Stephanie, 27. Costa Rica.
Graphic Artist / Author/ "Professional Liver-in-the-Winder"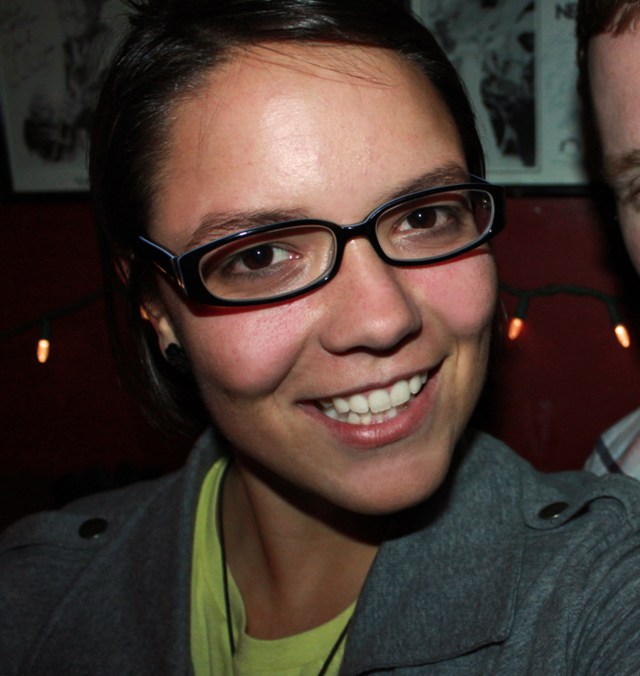 Submitted by: Jordan, her "girlfriend-in-limbo"
"She puts words together like I've never seen and still believes in the whole picket-fence style true love… and she fucking goes running in the jungle. Wtf?!"

93. Sinclair Sexsmith. NYC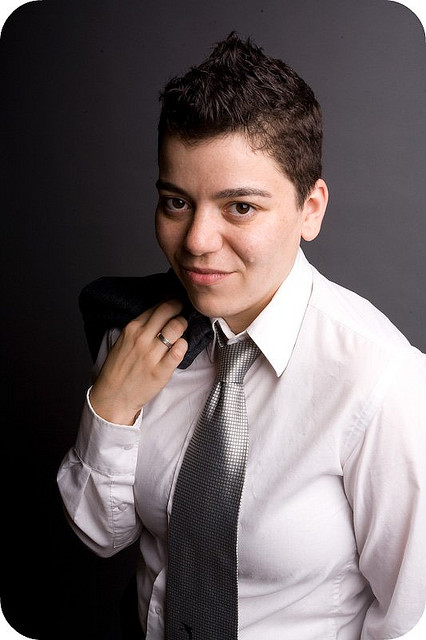 Autostraddle Pick
+
SINCLAIR SEXSMITH is the author of Sugarbutch Chronicles: The Sex, Gender, and Relationship Adventures of a Kinky Queer Butch Top, is published in books, writes all over the internet and is the coordinator for women's programs at the Body Electric School.

94. Tiffany, 20. New York, NY
Writer / Composer / Lyricist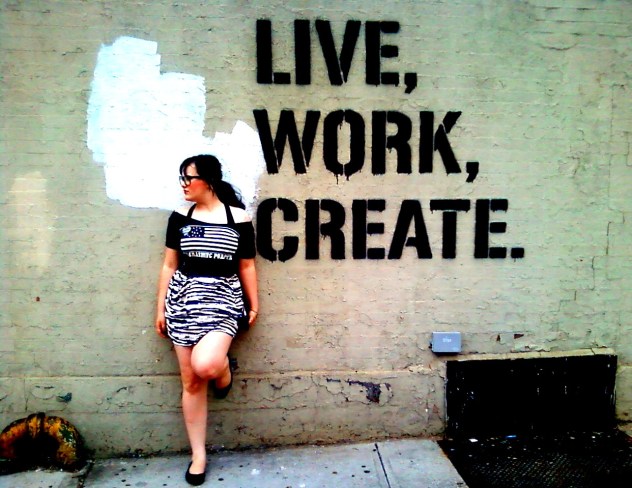 Submitted by: Jessica, her ex-girlfriend
"Her personality is infectious in the best way, and she can make anyone laugh in a heartbeat. I know she is going to change the world someday."

95. Tori, 21. Massachusetts
Sexual Health Educator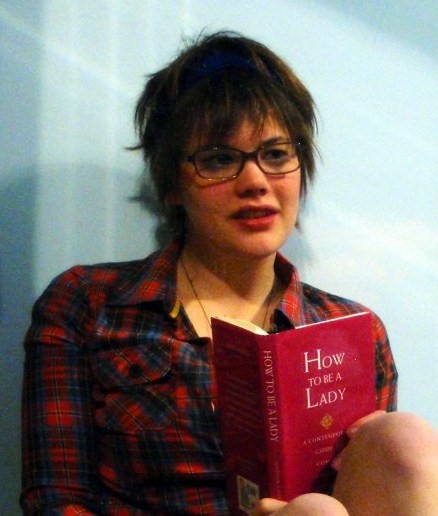 Submitted by: Saskia, her girlfriend
"She knows more about vulvas than anyone I've ever met."

96. Tully, 23. Sydney, Australia
Model / "Works in Advertising"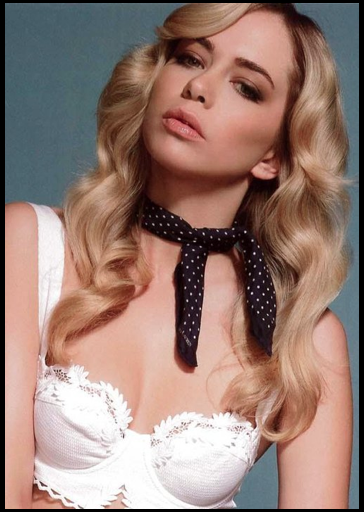 Submitted by: Stef, her ex-girlfriend
"Stacks of Twinkies follow her on Tumblr. Also has a great rack?"

97. Unicorn Plan-It
Actresses Haviland Stillwell, Sarah Croce & Ashley Reed
Autostraddle Pick
+
Autostraddle Article ++ Kickstarter Campaign

98. V, 29. Cambridge, MA
Grad Student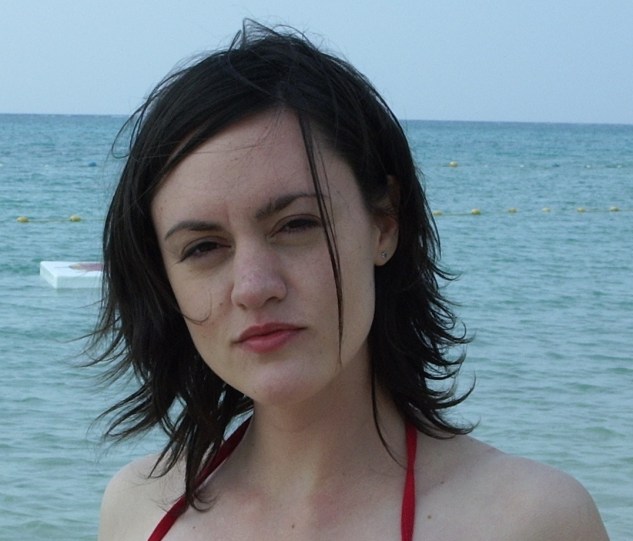 Submitted by: Carrie, her girlfriend
"She recently tried to kill a spider with a fencing foil."


99. Vikkel, 25. Toronto, CA
Computer Programmer / Cook / Student
Submitted by: Julie, her girlfriend
"Vikkel has a heart of gold, parties like it's her job and makes a mean soy burger. The icing on the cake: This girl can longboard."

100. Vikki. Minneapolis, Minnesota.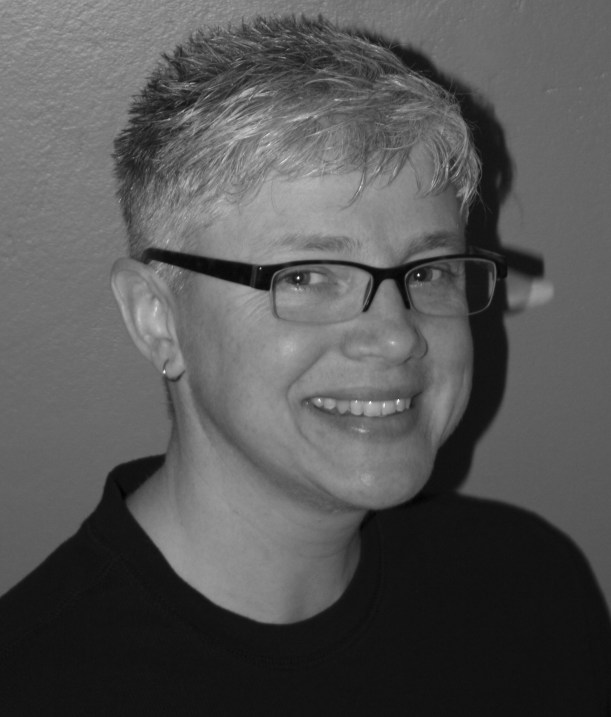 Autostraddle Pick
+


Pages: 1 2 3 4 5 6 7See entire article on one page