Ed.Note July 2012: This post was composed in February of 2010 in response to The Grammys during a time when I was a serious Lady Gaga fanatic. I remain a Gaga fan but am honestly kinda embarrassed by the unbridled Gaga fanaticism expressed in this post. In lieu of retro-editing the post, I encourage you to see the few statements about Gaga contained herein in the context of that time and not let those statements distract you from the rest of the post. Obviously Taylor Swift herself has changed since then and will continue to, so just you know, appreciate this for the little time capsule it is.
---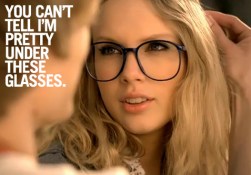 Yesterday, looking for Daily Fix links, I came upon an MTV news piece by James Montgomery titled "Why You Shouldn't Hate On Taylor Swift." Fair enough — the hype cycle moves quickly these days and now is probably the opportune moment for someone to step up and captain the "backlash-to-the-backlash" train. But his argument is so off point I wondered if he'd picked this topic or if the unprovable thesis had been assigned to him. Because it's a difficult point to prove.
For starters, no one has been "hating on Taylor" — as I understand it, they've been hating on Taylor Swift the Product and, as of late, her accumulation of Important Awards. See, there's nothing to hate about Taylor Swift the human. She's nice and honest, she's pumped much-needed cash into the music industry, she looks cute in glasses and she's friends with Our Heroine Ellen DeGeneres.
There wasn't even anything to "hate" about Taylor Swift's twangy addictive pop/country music until she snagged Album of the Year, thus transitioning her from "harmlessly popular teenage pop fad" into the (relatively) Legendary-for-artistic-merit context associated with prior winners like John Lennon, Bob Dylan, Lauryn Hill, U2, Outkast and Eric Clapton.
Furthermore, relative to the oft-criticized oversexed young ladies of pop music, the Great Proverbial Mothers of America agree that they'd like their babies to grow up to be cowgirls, as long as that cowgirl is as effortlessly adorable and endearingly successful as Taylor Swift. And well; from a distance, that idea seemed fine to me too. If you're one of those mothers who insist on conservative role models who compose girl-bashing boy-crazy rain-soaked anthems and you value a starlette's "purity" over intelligence or even raw singing talent, then fine; better Taylor than Bristol Palin or G-d forbid, her mother. More on that in a minute.
The article claims this "hating" on Taylor is another nasty result of the internet's "secure blanket of anonymity" — that people hate on Taylor because they can. That's silly, 'cause the "hating" he describes comes from identified Facebook users and identified journalists. So, moving on.
His other primary theory for why everyone "suddenly" is "hating" on Taylor is that post-#kanyeshrug, Taylor earned "bona fide mainstream celebrity" status which made her vulnerable to corresponding widespread attack and criticism. That's untrue as well: most of these so-called "haters" either never liked Taylor or didn't know of her 'til she won the award that their favorite musician lost. They're not "hating" on Taylor simply because generalized "celebrity-hating" is a sport.
Where do my negative feelings towards her fit in? I didn't know much about her 'til the VMAs, when right after learning who That Girl was, she beat Kelly Clarkson, Beyoncé and Lady Gaga for "video of the year" and I yelled [a bit drunk, I admit] "WHAT THE FUCK? GAGA? BEYONCE? ANYONE?" at the teevee, and, as if on cue, Hennessey-shitfaced Kanye popped up on stage to speak my mind and consequently kill his reputation.
Unsurprisingly 75% of the commenters on the MTV piece disagree with Montgomery's case on all counts, particularly his dismissive "So what if Taylor had an off performance?," since Taylor always has an off performance. In fact, MTV found the dueling commentary on the article so interesting that they made an article out of the comments before I even finished writing this one.
Yes, this gigantic essay began as a comment for that MTV article. I had feelings. They were getting too long for a blog comment. I decided to take said feelings to a Daily Fix. Then I hesitated.
See, I don't like dwelling in negativity, nor do I enjoy vilifying anyone besides politicians & Ilene Chaiken. In fact, I prefer writing to endorse redemption of popular villains, such as Tila Tequila and Jenny Schecter.
"…Her entitlement to a blatantly untrue 'fairy tale' narrative tastes disingenuous and cheap."
But I can't seem to let go of this Taylor Swift thing, and though the comparison is extreme, she irritates me much like John McCain irritated me for most of 2008… or, more accurately, how Avril Lavigne's faux-"punk" abstinence anthem "Don't Tell Me" irritates me or yes, how the Twilight franchise occasionally irritates me (though I've seen the first movie now, and I admit it does look cool).
I've already shared some of my qualms with you: that I feel her win represents a sinister endorsement of mediocrity/Wonderbread, that it means Digestible beat Daring and I prefer daring, that I'm irked by her consistent inability to recognize more deserving nominees in her acceptance speeches, and that her entitlement to a blatantly untrue 'fairy tale' narrative tastes disingenuous and cheap.
But, even after writing that, I felt guilty for having such antagonistic feelings about Taylor Swift the Image when Taylor Swift the Person is, obviously, a good human being.
However, before I brought it up again (especially this late, as the backlash-to-the-backlash part is over and we're now in the Valley of WhoCares, which is clearly where I "thrive"), I knew I had to do my Taylor Swift due diligence. After reading that MTV article I did it: I listened to her music, read her blog, and watched her videos.
And I finally figured it out.
Taylor Swift is a feminist's nightmare.
The rush to exalt Swift is (I believe) a desperate attempt to infuse our allegedly apocalypse-bound country with a palatable conservative ideology in the form of a complacent, repressed feminine ideal. It's working 'cause Swift writes good songs and America is terrified that its children have been scarred by Britney Spears's psychotic vagina and Miley Cyrus's obnoxious adolescence.
"The Grammy voters chose someone who, according to her lyrics, has spent her entire life waiting for phone calls and dreaming about horses and sunsets."
Rather than choosing an established/evolved talent (Beyoncé) or a fresh potential revolutionary (Lady Gaga), the Grammys chose someone who, according to her lyrics, has spent her entire life waiting for phone calls and dreaming about horses and sunsets.
Though the debate over her performance skills is a well-beaten horse at this point, her unequivocal worthiness as a role model for girls has been accepted complacently; at least within my limited purview.
Listen up; if I ever get my life together enough to reproduce other life forms, they will not be joining Taylor Nation — they will be brave, creative, inventive, envelope-pushing little monsters who will find a pretty, skinny white blonde girl in a white peasant shirt strolling through nature-themed screensaver-esque fantasylands singing about how "when you're fifteen and somebody tells you they love you, you're gonna believe them" not only sappy, but also insulting to their inevitable brilliance.
I don't want my unborn grandchildren to listen to the story of how Taylor Swift won a Grammy she hadn't earned. I want them to set pianos on fire.
+
1. Age is Just a Number
First, let's address the age issue; as Swift is often celebrated as some kind of child prodigy. Twenty isn't young and her talent, while exceptional, is not unheard of. Grammys have gone to Adele (21), Christina Aguilera (20 in '00), LeAnn Rimes (16 in '97), Mariah Carey (21 in '90) and Alicia Keys (20 in '02), among others. Until there's evidence Swift can sing live, she's not uniquely qualified as a musician.
Why does Swift seem, at 20, a decade younger than Lady Gaga? 'Cause Swift's package is "Purity Sue Ingenue":  eternally childlike, obedient and one-dimensional. Mothers love this package, and teenage girls are hypnotized by her simple songs and pretty hair and propensity for crying on her instruments.
Listen up! When Beyoncè was Swift's age, she was onstage with Destiny's Child, proclaiming: "The house I live in / I've bought it / The car I'm driving / I've bought it / All the women who are independent / Throw your hands up at me!"
It goes without saying — because, of course, no one wants to say it — that Swift was able to succeed so early 'cause her family was both supportive & wealthy enough to enable her ambitions. Swift had dreams, she chased 'em, and she got 'em; all before puberty! That's not a Cinderella story, that's more or less the most awesome childhood of all time.
"Why does Swift seem, at 20, a decade younger than 23-year-old Lady Gaga? 'Cause Taylor is the ingenue: eternally childlike, obedient and one-dimensional."
So let's stop judging her work on children's terms and excusing that giggly self-absorption as a folly of youth. It's annoying.
Never was this bunnyrabbitchild persona more exploited than it was after the VMAs. If Kanye had snatched that mike from Lady Gaga, she would've snatched it right back, called Kanye an asshole (he is), admitted he was right (he was), and the whole thing would've been done and DONE. She certainly wouldn't have needed — or wanted — the entire country's fawning faux-sympathy for months afterward.
Taylor had another chance at the VMA's end to prove her maturity by thanking and honoring Beyoncé for calling her back up to speak. But no, she was just like, "A'ight my turn!"
Role models aren't suspended children, trapped by projections and unable to grow until affirmed by an idealized male partner. Role models grow and change and challenge themselves and are rewarded for exceptionalism, not potential. Independently.
+
2. Yes, she writes her own songs (sorta). And it Shows.
Swift's songwriting is as thematically ambitious as a 15-year-old's LiveJournal, which is to say, like a 15-year-old's LiveJournal, it never strives for thematic weight or challenges ideas not already covered by Sweet Valley High or The Children's Illustrated Bible.
If Swift's work connects with teenage girls, it does so on the most simplistic, reductive territory of all: pining for boys, walking in the rain, kissing in the rain, crying drops of tears on her guitar, driving in trucks with cool boys, wanting boys she can't have, more rain, more letter-writing, more stalking, more broken hearts, breathing problems as a side-effect of broken hearts, fairytale princess this, white horse that, more pining at the window, more psuedo-stalking, more incomplete hearts yearning for your touch, and one song that misinterprets Shakespeare and The Scarlet Letter so criminally I'm certain she's never read either.
Swift simply hasn't had the life experience and doesn't inherently possess the emotional maturity to create great art. Which is fine — most young pop stars don't, which is why they don't win Grammys.
We've decided to break this down for you with a special Autostraddle infographic:
Next Page:
Not only are her songwriting choices almost mind-numbingly safe, but she also covers territory so familiar, it's almost a carbon-copy of someone else's song!

Not only are these songwriting choices almost mind-numbingly safe, but they also cover territory so familiar, it's almost a carbon-copy of someone else's song!

In 2006's "Girl Next Door," by Saving Jane, the protagonist yearns:
She is the prom queen I'm in the marching band
She is a cheerleader I'm sitting in the stands
This sounds familiar, right?Well, here's Taylor's version:
But she wears short skirts, I wear t-shirts
She's cheer captain and I'm on the bleachers
Interesting. Now check out the music video for "Girl Next Door":
Just to refresh, here's Swift's version:
With almost frame-by-frame precision, Taylor Swift's most popular music video is not only exactly like dozens of 80s and 90s teen flicks (which are basically remakes of 19th century romantic fiction & Shakespearean allegories), but it's also exactly like the music video for "Girl Next Door."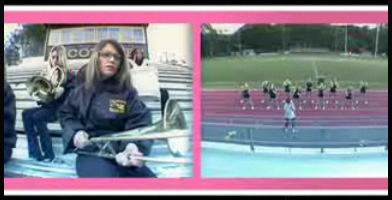 This happens a lot. For example; "A Place in this World" = one part "What It Feels Like For a Girl" (Madonna), one part "Just a Girl" (Gwen Stefani), one part "Not A Girl, Not Yet a Woman" (Britney Spears), and one part Donna Martin poem.
3. Glasses don't Make You a Freak, Taylor Swift!
Swift's insistence on casting herself as the outcast or the proverbial "girl in the bleachers" while prettier girls date her crush objects is really silly. Her standard-issue prettiness conforms to a hegemonic Caucasian beauty standard and she's selling her fans short to claim otherwise; they'll likely find that the doors that opened for Swift will never open for them, even if they relate to her lyrics.
Perhaps the only legitimately irritating aspect of Taylor the Human is her continually presenting the experience of being teased in middle school for liking country music as a legit tragic impetus. Taylor Fucking Swift! Put on a Rachel Berry smile and get yer sh*t together, we were all bullied in middle school!
Even when Swift's songs cast her as the outcast, the freakiest she can get is putting on a pair of glasses and a t-shirt which has apparently been signed by all of her non-existent friends.
Taylor, look at Lady Gaga in that bathtub and tell me that you're the one in the bleachers:

Oh also, they did the glasses trick in "Girl Next Door" video too: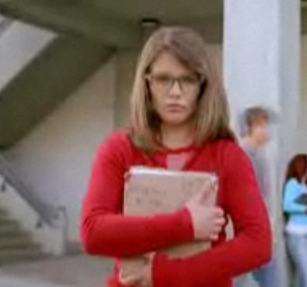 Here's the rub: actual freaks make really awesome music. It's edgy and complicated and it comes from a yearning, desperate, mixed-up place where pain and happiness have existed in equal parts for almost entire lifetimes. It's not safe or sexless — it's ugly, hopeful danger.
+
4. High School Hop
Her lyrics are praised for authenticity, but to whom? Their flat, archaic view of high school is likely a result of Swift not attending too much high school.
In fact, Swift left regular school at 15 and was then home-schooled via Tennessee-based Christian home-schooling network Aaron Academy. The Academy's rules are based on The Bible's rules. The Academy teaches Creationism. Here's one of their favorite websites: Creation Science.
Aaron Academy parents & teachers are also encouraged to visit the "Family Research Council" for its "excellent articles advocating traditional family values." Today's topics include "The Sexualization of our Armed Forces" and "New Study Shows Abstinence Education is Most Effective."
This survival-of-the-fittest entitlement perhaps explains her lack of humility despite an otherwise charming personality.
5. The Boy-Crazy Girl-Bashing Virgin: My Least Favorite Kind of Person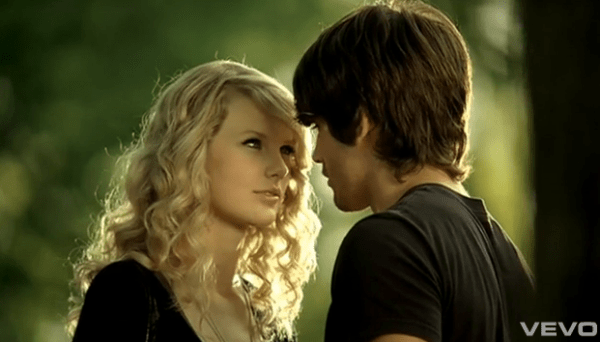 "Taylor wants to help adolescent girls everywhere feel better about themselves"
-Rolling Stone, The Very Pink, Very Perfect Life of Taylor Swift
Furthermore, Swift's lyrical message to teenage girls is clear: BOYS. That's it. Just boys. Crying over boys and feeling broken and/or completed by boys.
In fact, Swift loves boys at the exclusion of just about everything else, including other girls. Other girls are obstacles; undeserving enemies who steal Taylor's soulmates with their bewitching good looks and sexual availability. Unfortunately for these mute yet effortlessly hunky jungle-eyed boys, by choosing the "beautiful" girls over Taylor (who is, suspiciously… also beautiful…), they're missing out on Taylor's unique understanding of their heart/inner fireball/angelic rainshower/sweet glory of Jesus. "All those other girls are beautiful," Taylor pines, "But would they write a song for you?"
This is perhaps her music's most grating sin: the sex-shaming girl-bashing passed off as outsider insecurity. Boys are angels lit from within with cool hair, fast cars, and eyes that often resemble light sources (stars, sunbeams, etc). These boys never grow beyond metaphor into humanity. If they did, we might have to confront the very idea that Taylor Swift's entire career is designed to destroy: that teenagers want to have sex. And that wanting is confusing.
Certainly, she's among a handful of teenage pop stars who truly practices what she preaches. Taylor's behavior & imagery is just as wholesome as the apple pie her fans dream of baking for their own Jonas Brother-esque boyfriend.  She doesn't peddle paradoxical mixed messages about sex like the previous generation of teenaged pop stars.
I mean, she's pretty clear in "Fifteen" — really the only song where Taylor has an actual female friend — that "Abigail gave everything she had to a boy, who changed his mind, and we both cried."
I'll spare you the time of listening to the song and watching the video and give it to you straight: Abigail had sex with a boy, and later they broke up. That's right. No marriage. She gave him all she had.
That's right. All Abigail had was her hymen.


Songs like "Fifteen" dig up the ancient Puritan ideal that girls can only access power by confidently and heterosexually denying access to their pants.
But there's power in owning desire too, and even more power in owning that responsibly (especially when you're young). At her age, my friends and I were having safe sex, listening to Ani DiFranco & Destiny's Child & Lauryn Hill & The Magnetic Fields & George Michael and um *cough* Britney Spears and so far it seems none of us lost "all we had."
See, teenagers do think about sex and that's part of what makes adolescence so fucking wretched but also hopelessly authentic. Revisiting that paradox as an adult can make great art. It's not about slut shaming, exalting resistance, extending childhood or demonizing desire — it's about powerfully wanting things that are REAL.
[ETA: I'm not saying all teenagers should have sex, or that being sexually active is better for kids than abstinence. That's ridiculous. I'm just saying the wanting is real. Acting on the wanting is a whole different story — but Taylor is promoting denial of both, whereas I suggest if there is any denial at all, it should be in your actions, not in your desires.]
And I think that mature female-empowered desire has never been so present in pop music as it is right now, and many of those women were there on Sunday. [Sidenote: I could write a whole new essay about what Adam Lambert is bringing to the table right now for male sexuality, but I already have/this is already too long.]
The ironic thing is, I think pop music is past the stuff Taylor Swift is a reaction to. We're not really being subjected to the hypocritical virgin/madonna antics of Britney Spears, Lindsay Lohan, Christina Aguilera, Jessica Simpson, Paris Hilton, Mandy Moore, and their ilk peddling Lolita-Sex for sex's sake but disguised in pastels.
Instead, awards shows this year featured gifted, evolving pop performers like Pink, Lady Gaga, Beyoncé, Rihanna and Janet Jackson; women who are more than hymens or fairy tales. Women for whom sex isn't something you just throw into the crowd like candy — it's something strong and eternal and tenacious and often quite inspiring.
Let's bring it back to the lady I think should've won: Lady Gaga is vicious hungry sex in hellfire. She's more theatrical than Broadway and every night she sings in romantic open fists. Lady Gaga opens her dress, extracts her gut, assembles it in shapes splashed in sinister glitter and then shatters her dangerous violent diamonds onto the piano and screams FIRE and it sounds like bad romance. She wants your ugly, she wants your disease, and she's everything Taylor Swift will never be. Punks don't win awards, they eat awards.
And so that's what I hope for my hypothetical unborn children, whether it's from Gaga or another powerhouse female who owns it on stage: pop music that shuns tired Dawson Leary cliché in favor of your drama, disease, love, revenge, and (when you're ready) your dangerous ambisexual kiss in the motherfucking sand.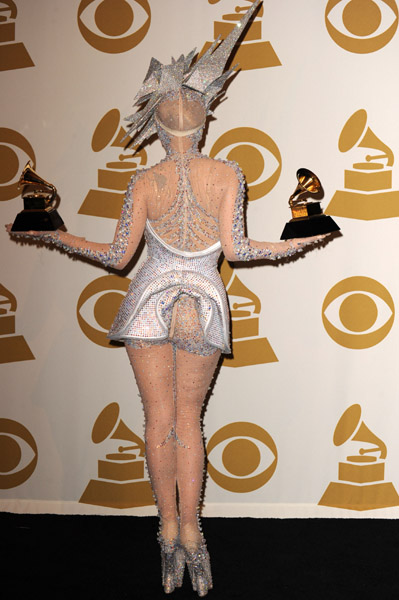 Pages: 1 2See entire article on one page