GLAMBERT: The cover artwork for Adam Lambert's new album For Your Entertainment was released today. Who has feelings about it? Design Director of Autostraddle.com, Alex does!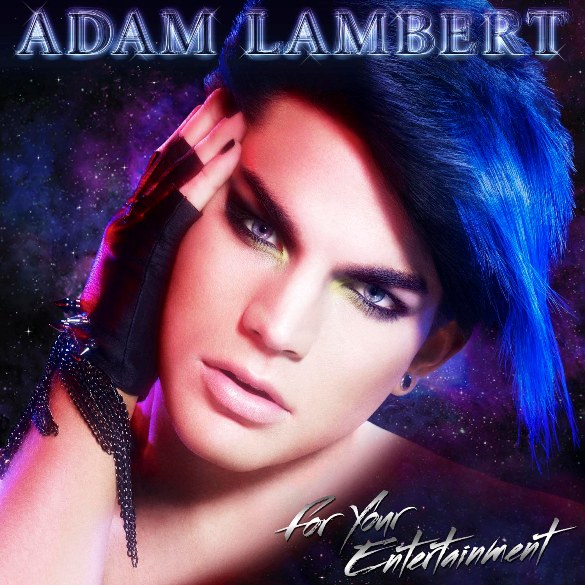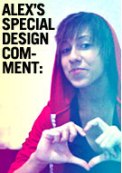 Here at Autostraddle, we like to say that we enjoy the things that "[auto]straddle the line between terrible and AWESOME." (Lexicon Sidenote: 'AWESOME' is always in ALL CAPS when using this phrase, and emoted in a "loud whisper of awe." Very important.)
Let me get right to the point (I'm a designer, not a writer): Adam Lambert's cover for his new album "For Your Entertainment" is all at once the most terrible and the absolute most AWESOME thing I've ever seen. I guarantee you this will be a cult classic in ten years. If this image is on a poster or t-shirt and you get your hands on it then you better SAVE THAT SHIT. I will pay you money for that t-shirt in about 15 years when it's worn and vintage-y and I've lost mine to the sandy abyss of time and want to remember my youth and be cool again. Srsly.
Look into Adam Lambert's sultry eyes and tell me you're not confused about wanting him so bad and at the same time realizing he's never looked gayer (and you don't usually like dudes, let alone dudes who like dudes.) I dare you. See how he's not wearing a shirt? Isn't that titillating yet SO WEIRD? These aren't bad things necessarily!
It's our man you guys! In all his gay awesomeness. I'm proud of him. He's not shying away from The Gay or The Glam in order for America to "get it". America will never fucking get anything it's supposed to as far as I'm concerned.
On that note, wanna see some really terrible/boring American Idol winner/runner-up album covers? You sure do!

(Actually the Blake Lewis one isn't terrible as much as it's weird. Do not want.)
I feel like the albm design is preying upon our love for the 80's — which, just like the 80's, is fine if the music reflects all that is promised to us in this cover artwork: glam, 80s nostalgia, Michael Jackson nostalgia (the glove!), outer fucking space! That's a lot of promises, Mr. Lambert. Don't let me down.
xoxo alex!

TWO DIVAS, ONE CLIP: Lady Gaga will be making an appearance in Beyonce's new music video for Video Phone not as Fashion Gaga but as her own version of Beyonce [Gee-yonce, if you will]. ALSO. the two will be collaborating on Lady Gaga's album. On a scale from 1 to 10, I predict that it will be AMAZING.
WHITE COLLAR: Marsha Thomason plays a gay junior agent on "White Collar": Marsha Thomason (Las Vegas, Lost) plays Diana Lancing, a junior agent who explicitly implied on the pilot that she played for our team, though only through dialogue from other characters. You can get the pilot for free on itunes when you're done buying Sainthood. (@afterellen)
ATTENTION WOMYN: The first round of cities for Lilith Fair 2010 were released yesterday as well as the official website for the tour. (@lilith fair)
HEATHER MATARAZZO: Heather Matarzzo wants to Give Hope to gay teens in a new PSA! (@afterellen)
GAGA: PopJustice has a track-by-track review up of Lady Gaga's The Fame Monster and, in a word, it is wonderful. The review for Bad Romance speaks to me on so many levels [re: hats and ALL CAPS] and sounds like something I would write if I had a way with words. (@popjustice)
MEDIA CRACK: OhNoTheyDidn't lets us know about a new documentary about celebrity obsession called "Starsuckers". Here is the trailer (totes going to see this):