Sometimes I can't tell if TV is amazing or terrible right now. On the one hand, I feel like scripted TV is having somewhat of a Golden Age: we definitely didn't have so many brilliant high-calibre shows all actively dominating the grid until the last couple of years. We've got  Mad Men, True Blood, Lost, and 30 Rock just to name a few.
Cable nets are finally able to compete with the major networks and often deliver higher-quality programming.
TV is the most accessible it's ever been with the advancement of mobile, on demand, and web platforms.
However, on the other hand, there is more trash on TV now than I've ever seen before in my life: shows like Farmer Wants a Wife, Dating In The Dark, Hitched or Ditched, and Jon and Kate Plus 8 have taken "reality programming" to all-time lows (and I really love reality TV, I just think we need to draw a line someplace).
But I am an optimist; I think TV is in a really amazing place now! I used to love films but now I only see a few a year (this is due in part to how obnoxiously expensive it is to see a movie, but also I have been less excited about the film options that I've seen lately). I think TV is where it's at, which is why I love it so much. I work in TV, I watch a ton of TV, I read about TV… and while some of my all-time faves have already come and gone (Newsradio, Buffy, and Arrested Development to name a few), I think our television options are great and diverse.
So now it's time to give out some awards! These are just my opinions, I'm no expert, so sound off in the comments if you agree/disagree/want to punch me in the face.


The Dearly Departed Award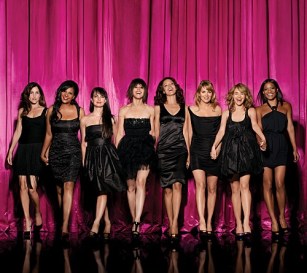 The show we'll miss the most this year is The L Word. Despite five years of inconsistencies (and that fact that it was not the way that anyone lived) it was the first show about lesbians, and we will miss having that visibility on teevee three months out of every year (also missed: Carmen's ass). Hm. Maybe we'll recap the first few seasons for y'all since we didn't start up our Recap Factory 'til Season Four…and didn't really get gooood 'til Season Five…

The Gayest Moment of the Year Award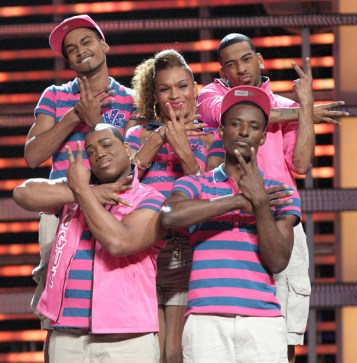 I had to disqualify all of the awards shows from this (Tonys, AMAs, VMAs) because there were too many uber-gay moments to sift through. So I guess the gayest moment of the year would be the moment Vogue Evolution burst onto our screens on America's Best Dance Crew this summer. On a show that boasts such bravado, seeing our favorite dancing queens take the stage each week was fun, fabulous and revolutionary.



Best New Show of the Year Award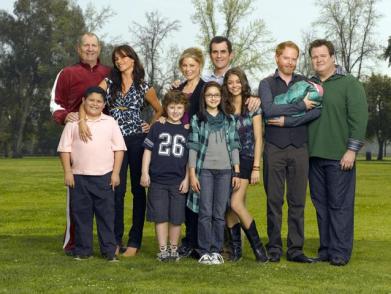 This was so difficult for me to decide that I decided there would be a tie: both Modern Family and Nurse Jackie are the best new shows of the year.


Worst New Show of the Year Award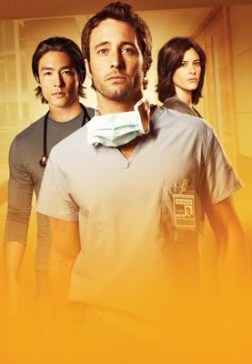 Three Rivers. Sorry Shane. Perhaps they figured any ol' medical drama would succeed, but the organ donation hospital niche was about as special/exciting as Law & Order: Parking Violations Unit. Hopefully next year they'll set a drama in my dentist's office and I can throw a table at someone if forced to wait for over three hours.


The Least Surprising Thing That Happened This Year Award
Also not surprising? Ilene Chaiken's L Word spin-off The Farm wasn't picked up by Showtime.


Most Improved Show of the Year Award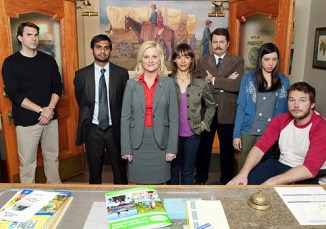 Obviously I think we can all agree that Parks and Recreation is the most improved show on tv right now. I almost stopped watching it after its lackluster first season, but I'm glad I stuck with it — it's become one of my favorite shows over the course of the year. I guess we should've all known better than to doubt Amy Poehler… sorry girl!
Honorable Mention: Grey's Anatomy and Ugly Betty (though I'm sure no one will agree with me, both have improved greatly over the course of their current seasons)


The Really, Papi, Really!? Award for
the Worst Storyline of the Year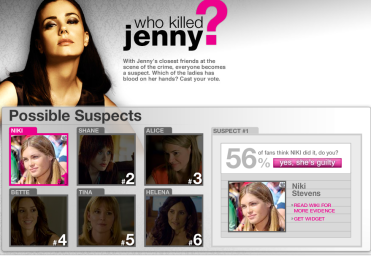 WHO KILLED JENNY SCHECTER?! And basically all of L Word season 6. What the hell happened there? This was somehow worse than all of the crap we had to endure on Grey's Anatomy, a feat I considered impossible until I saw the final season of the L Word.


The Guiltiest Pleasure Award
There are so many guilty pleasures on tv these days, what with Jersey Shore and The Hills and everything on the E! network. But I'm still a sucker for The Real Housewives franchise. I love all of them — Jersey, NYC, Atlanta, and the original crew in the OC. They provide us with hours and hours of mindless entertainment year-round, and for that I thank them (and Bravo).


The Too Much of a Good Thing Award
You guys, I srsly love So You Think You Can Dance, but Fox's decision to air an extra season this fall was a total disaster. The contestants weren't as strong as previous seasons, no Mia Michaels, and there is already way too much on during the fall to be able to make time for several hours of this show per week.



The Award For the Most Bizarre Ending to an Amazing Series
Battlestar Galactica (bet you thought I was going to say The L Word, eh? The L Word isn't really "amazing") definitely wins this award. Half letdown, half confusing as hell… totally bizarro ending to a really fantastic show.


Best Social Commentary on Television Award

This award signals somewhat of a passing of the guard; although Battlestar Galactica has ended, Mad Men continues to thrive. Both of these shows continually delivered stellar writing and acting layered with spot-on social commentary, making them not only enjoyable to watch but some of the best television programming of the decade.


The Award For the Most Gays in a Kitchen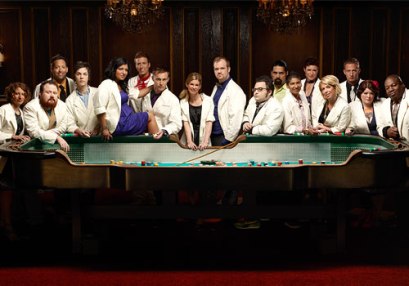 With all of the reality competition shows — specifically the cooking-related reality competition shows — it's not hard to decide which features the best and most numerous gay castmembers: Top Chef on Bravo. This year we got to meet gaylady chef Ashley Merriman, who managed to charm the aprons off of everyone I know (male, female, gay, straight, otherwise).


The Syndication Awards
The syndication of television shows is a double-edged sword: on the one hand, you can see your favorite shows all the time on random channels; on the other hand, you are subject to seeing shows you hate all the time on random channels. The worst show that is on every channel at every hour is King of Queens (close runner-up: Everybody Loves Raymond); the best show that is on every channel at every hour is the Law and Order franchise.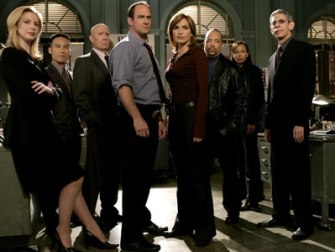 The Best TV Event or Made-For-TV Movie Award
We should just call this the Revolutionary Costume For Today award, because even though made for tv movies can be sorta crappy, HBO's Grey Gardens proved itself to not only be a critical success but a fan favorite worthy of Edie waving an American flag around excitedly.


The Liz Lemon Award For the Best New TV Catchphrase We Learned This Year
Generally I speak in 30 Rock-isms, but I'm actually giving this award to "tardy for the party," a phrase that I've picked up from The Real Housewives of Atlanta and the name of Kim Zolciak's ridiculous song. Hey remember that time she performed it live?
Honorable Mention: "Prostitution whore!" (Real Housewives of NJ), "That's a dealbreaker ladies!" (30 Rock)


The Best Award Show of the Year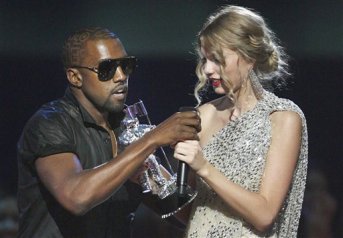 There were so many award shows this year, right? The Grammys, the Oscars, the Golden Globes, the Emmys, the AMAs, the VMAs, the Logo NewNowNext Awards, Bravo's A List Awards… it's a lot to follow. But I'd have to say that my favorite award show this year was actually the MTV Video Music Awards, due to the amount of YouTube-able moments (Kanye making Taylor Swift relevant, Gaga thanking God and the gays, all of those amazing performances!).
---
Next:
The funniest lady on TV, Maddow, Our favorite talk show, Shark Week, Award Shows that were worth it, the OMFG Award and more…
Pages: 1 2 3See entire article on one page