So, after a total shitshow clusterfuckstravaganza of a holiday, I decided to treat the materialistic geek in me big time. It was big time for me at least, because hey, I'm not made of money. I'm made of equal parts wit, radiance and valor; there's no more room for money. I digress.
Out of Frustration, Self-Pity and Excuses, here at the end of this grand, bizarro decade (Is it the Oughts? Are we calling it that?), I decided to buy an Xbox 360. And catch up with the rest of the decade in gaming, first-hand.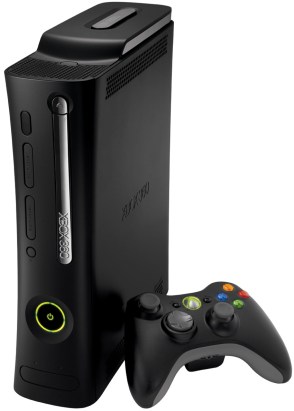 Yesterday, during my break at work, resolute with the horror that was some of 2009, I bolted crosstown to a Best Buy on the west side in five degree weather (that factors in windchill, why would you not factor in windchill?) and hauled out a glorious behemoth of a thing.
The Xbox 360 had heft. I liked that. It felt expensive. I liked that too. I went to Best Buy, as much as it is a godless hellhole in NYC (anywhere) at this time of year (any time of year) because I always buy my games and systems used, all frugal-like. Well screw that. During these times of Y2K10 panic, regret and extravagance, I wanted a new console. And new games.
++

Now that I have an Xbox 360, it's seriously pretty embarrassing that I didn't have one before.
Yeah, I am a supergeek, yeah I love gaming, but I've been wading through a console history backlog all this time- I'm always a few steps behind the times (ahem Gamecube, PS2). Mainly just because I like to spend my money on meat and booze and hookers. That is, until yesterday- yesterday I made an investment. And I am totally, totally buzzed right now on how it feels to be playing a current console. It feels fucking awesome!
In the store, after the requisite cloud of obnoxious dudes surrounding the 360 aisle cleared (like seriously, there was a physical testostobarrier), two guys asked my advice about what game to buy. And after telling them all about Assassin's Creed II, Dragon Age: Origins, Modern Warfare II and Batman: Arkham Asylum, I admitted to them that I HAD NEVER PLAYED ANY OF THESE. Er.
The guys were super cute, and maybe a gay couple actually, solidifying their bonds of affection with gamerly commitment. They went with some Rock Band action and a few of the games I suggested. We lined up by the cashier and bought our new things, content to be exiting gamer ignorance and entering…bliss? Yeah, probably bliss. Which in this case is different than ignorance.
+
Maybe it's weird that I've spent hours upon hours reading about games I figured I would never play.
+
Games that I've only caught glimpses of at friends' apartments at the very most. And don't get me wrong, for some reason I absolutely love reading about gaming- I read all kinds of gaming reviews and I don't even know why…it's kind of like the secondhand joy of watching someone play a game. I love that too.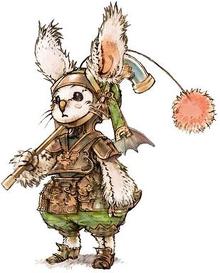 I used to take turns playing Final Fantasy X and XII, but last week I realized I never finished XII and I now I am absolutely baffled about what the hell was happening last time I picked it up, circa 2o07. That was a bad plan after all. (Like wtf was happening? Why does that tall dominatrix lady have bunny ears and why am I constantly lost in the "Estersand" covered in moogles?! Life is weird).
I can watch people play games for hours, and that might just be because I've always been tempered by the knowledge that I probably won't own the game. But now I do. I HAVE MY OWN THING, GUYS.
This sounds like some kind of bizarre, melodramatic rags to riches story, and it is. Except I'm not really that poor, I just tend to prioritize non-joy like nyc rent and "the future" over everlasting joy, i.e. MY XBOX 360. That is assuming my girlfriend doesn't leave me as soon as she sees me wearing my headset. She warned me about that.
So yesterday marked the end of my vicarious gaming life. And the beginning of a new chapter.
+
But not a book chapter because I will never read a book again. I just started Assassin's Creed II and Marvel's Ultimate Alliance 2 (I couldn't resist- lord knows I'm a Marvel fangirl). And now I can keep up with all you crazy kids and your gamertags and your whozeewhatsits and your sexting.
Granted I have probably realized -.06% of the Xbox 360's potential in the last 12 or so hours (at least 2 were spent basking in glory), but I am on my way. Yeah, it's about time.
So far I am so pumped about the vast, dynamic sexiness that is Xbox Live. World of Warcraft, my first MMORPG after a pretty steady diet of solo, lonely person RPGs, blew my mind. I didn't have to hole up in my room and close the blinds and feel really weird and antisocial to game. Playing with other gamers makes me feel so much less claustrophobic. The world became large and open! And as much as I loved all of my nights playing Dragon Quest or FF7 or what have you, being part of an active gaming community is totally sweet. Even when that community partially consists of battlegrounds (ahem, Alterac Valley) in WoW.
+
Welcome to the future/present! Or something!
+
Hopefully spacetime as we know it will actually slow down in deference and out of pity so I can catch up to the rest of you gamer whippersnappers. If I was playing Braid, it would.
Sure I'm still going blind staring at my non-HD TV. Sure I have like two games- no actually I have four because I got two weirdo ones for free in the box. But now I am living in the present, guys! And it's almost not the oughts! 2010 for the win!