​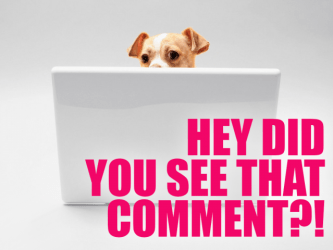 Hello winners! I'm so happy to see you! Especially since I'm fresh out of a two hour meeting about Federal tax compliance. It didn't even include snacks. How rude. Luckily things are much more exciting here in the 'straddleverse. This week Autostraddle was nominated for a GLAAD award in the "Best Blog" category for the second year in a row! Then Riese and Laneia also shared the website's origin story that led to the creation of Autostraddle as we know it (trigger warning: it involves IFC).
Chelsea continued give terrible Lifetime movies the recap treatment. This week's selection was the murder-bore Lizzie Borden Took An Axe. Then Ali tried to make sense of Dogecoin and Rachel explained why The X-Files is everything. We also shared alternative names for the Sunday's massive sporting event which can not be named and found out that it's hard to be a gay cat in Nigeria.


---
On 18 Alternative Names For The Superb Owl XLVIII:
The Award Thingy Award to sechille: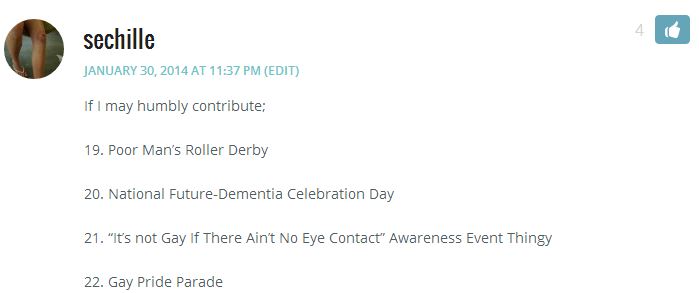 On 11 Unsexy Things We've Said During Sex:
The Go Ask Allen Award to Alice:

The Pickuposaurus Award to Audrey:

On XOXO Gothip Girl: Gay Cat Disowned, Currently On The Prowl:
The Meow Down Bitches Award to bra:


The I've Got My Ion You Award to Erin:
The Hold Onto Your Butts Award to Monique:

On How The "L Word" Internet Fandom Built Autostraddle Dot Com: The Oral History:
The It's Called The Chart For A Reason Award to LKeef:

The So Many Extra Credit Assignments Award to Kaitlyn:

The And So Did You! Award to Bellatrix:
​​
---
See a clever, hilarious or thought provoking comment around this website-ship? Email it to me at: carrie [at] autostraddle [dot] com!