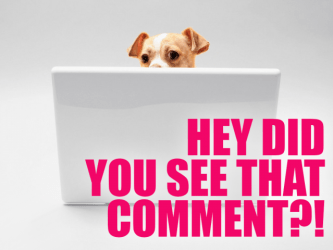 If you're reading this, it means you're probably not at A-Camp. Intern Chelsey and I feel your pain. We've spent the week listening to the How to Be Alone Playlist, sighing at Instagram and training for the weirdo apocalypse that leaves the fate of Autostraddle dot com in our hands. Let's hope it never comes to that.
Luckily our intrepid writers prepared plenty of new content before leaving for the snowy slopes of Mt. Feelings. A bunch of posts are even about actual A-camp activities! Why not play along at home and reenact them with your cat or something? (But not Bondage 101, please not Bondage 101). Has there ever been a better time to put on a boi scout shirt, drink some whiskey and do Perler bead art in your underwear? Certainly not!
---
On 14 Things Tom Corbett Could Have Compared Same-Sex Marriage To Instead of Incest:
The As Long As Fabio Isn't The Spokesperson Award to Panda: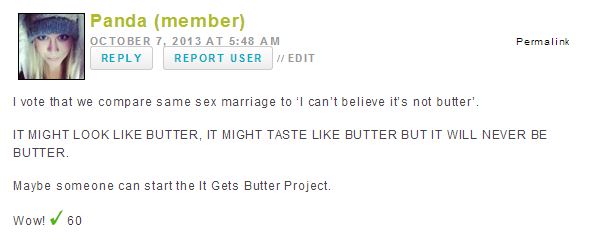 On The Single Queer's Guide To Meeting Someone To Have Sex With:
The Oh Yes We Do Award to Charlene Blackwell:

On Listling Without Commentary: Most Hilarious Slang Words For Vagina:
The Cunning Linguist Award to Carolyne:

On Purveyor of Fine Jokes, Cameron Esposito: The Autostraddle Interview:
The Don't We All Award to EngGirl:


On Queer Outfit of the Week: Boy Scout Chic:
The Merit Badge Award to E:
---
See a clever, hilarious or thought provoking comment around this website-ship? Email it to me at: carrie [at] autostraddle [dot] com!