​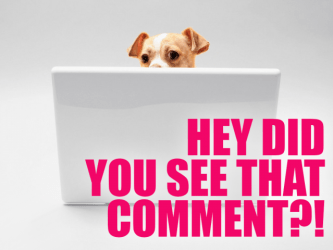 Hi teacups! I'm feeling clever today because I figured out how to laminate a bunch of stuff without using a laminating machine. This must be how Hillary Clinton feels every day.
This week Kate's OITNB recapping marathon hit the halfway mark. Episodes 106 and 107 are up and will satisfy your need for more Alex gifs! Because Kate hates sleep she also found time to interview Jamie Babbit. She's the director responsible for But I'm A Cheerleader, The Itty Bitty Titty Committee and episodes of Gilmore Girls and Gossip Girl plus other queer media you probably love.
Speaking of queer media, Riese made list of 15 queer female tv characters that surprised us this summer.  In news relevant to us, doctors may have found a cure for cat allergies! That's right, in the future you may not have to use a lint roller before you hang out with Vanessa.
Queen of the kitchen Kristen wrote about making perfect popcorn (HINT: it means fewer unpopped kernels!). This is awesome news for my stomach and the space between my couch cushions. And finally, the next best thing to making out with Megan Rapinoe is dressing like her, right? Right?
---
On 100 Most Stylish dapperQs Features Gabby, Katrina & Kate!:
The Rookie of the Week Award to VJustin:


On Tampons, Chocolate and "Massagers": Welcome to the World of Boxes for Your Box:
The Boxed Out Award to Lauren:


On New Music: Mary Lambert's "She Keeps Me Warm":
The All of the Feelings Award to bra:

The When the Warmth of Your Laptop Isn't Enough Award to Marika and Tievan
On Team Pick: Scientists May Have Cure For Cat Allergies, Everyone Rejoices:
The Opening the Borders of Cat-Nation Award to Megan:

On "Orange Is The New Black" Episode 106 Recap: They Put A Mustache On It:
The Blinded by Alex Award to Jill:

The Surely Autostraddle Comments Are Legal Documents Award to Shirley:

---
See a clever, hilarious or thought provoking comment around this website-ship? Email it to me at: carrie [at] autostraddle [dot] com!