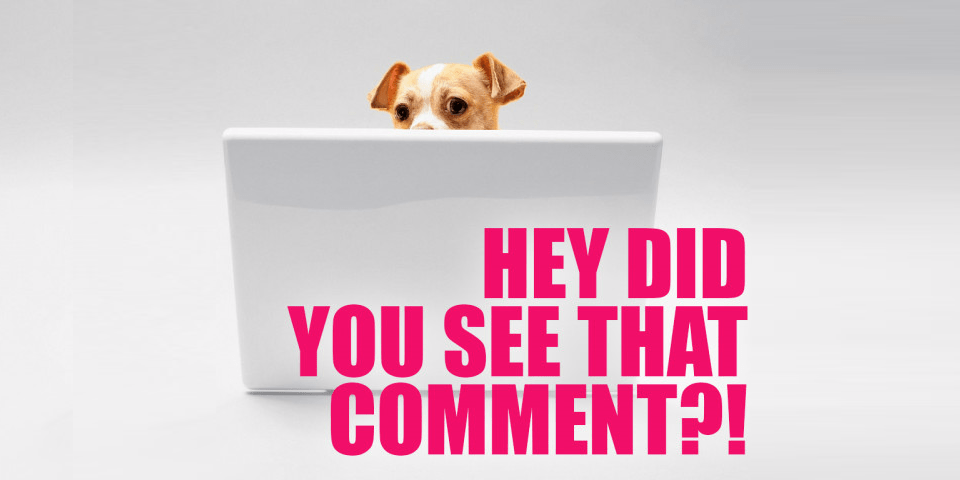 Hi there, oranges and blueberries! What a week. Who else needs a hug, a nap, and an axe to throw today?!
This week, Batwoman was canceled because apparently the CW hates all things that are good and pure.
Gay! Snails! These pics are giving me a Marcel the Shell vibe and I'm HERE for it.
Kayla loves mess, so this week's quiz will tell you your toxic trait.
Heather thinks we should read I Kissed Shara Wheeler. Ok, I will!
For Queering the Canon, Drew and some very exciting panel guests asked: Where are all the trans romcoms?
89 Abortion Funds That You Can Give To Immediately, obviously.
Now that I know Grace and Frankie ends happily and with a smidge of Dolly Parton, I will pick back up on wherever I left off immediately!
And in Foolish Child, Dickens made an important point: new glasses are an entirely valid way to celebrate (and aid in!) Lesbian Visibility.
And then there were your comments!
---
On These Miniature Snails Are the Small Pocket of Joy You Really Need:
The Flung Out of Space, Directly Into the Garden Award to frangipan:
On I Tried Instagram's Latest Favorite Tinned Fish Product and It's a Perfect Weekend Treat:
The Hot Wartime Summer Award to Rentacle:
On Quiz: Decorate a House and I'll Tell You Your Toxic Trait:
The Love and Sawdust Award to Caitlin: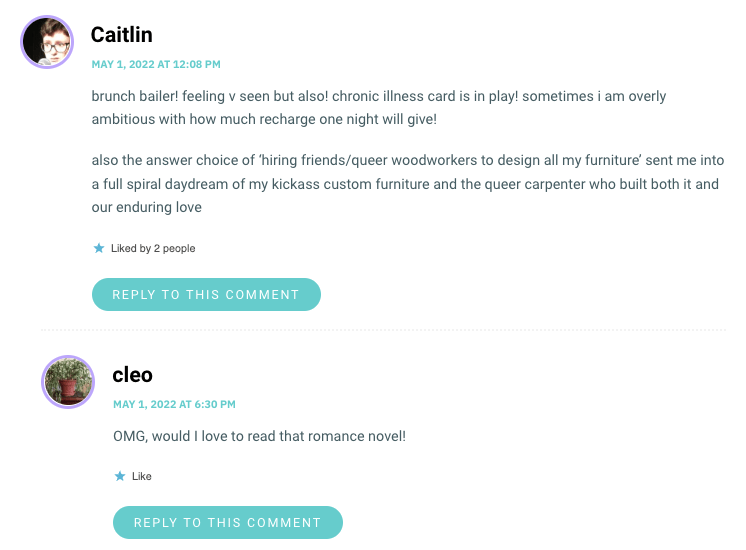 And the Am I the Drama Award to thisaintit: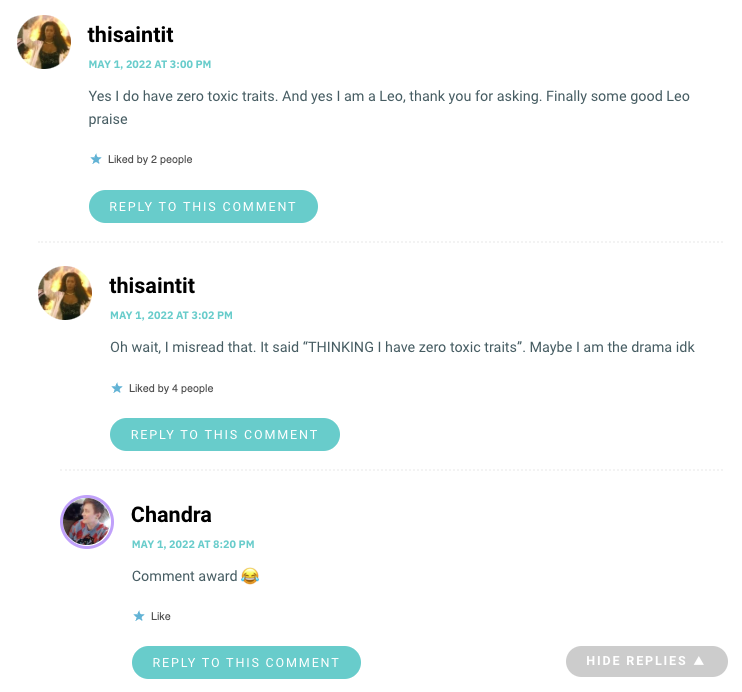 On Queering the Canon: Where Are All The Trans Rom-Coms?
The Any Film Can Be! Award to TinTin: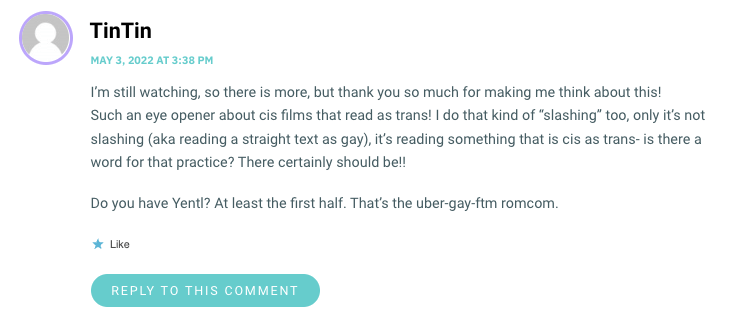 On "We Do What We Do In the Dark" Is More Than a Lesbian Age Gap Romance:
The Happy and Seen Award to Ely: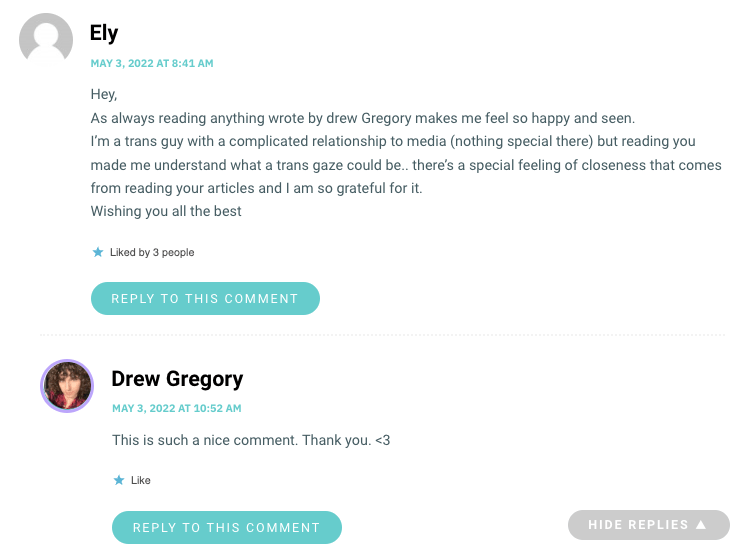 On "Gentleman Jack" Unwraps The Vast, Rich Tapestry of Anne's Fruity Past:
The Tufts on Tufts on Tufts Award to Teka Lynn:

And on Rainbow Reading: A Fictional Happy-Ever-After Doesn't Always Satisfy When It's a Real Life Happy-Ever-After That I Want:
The Dream Journal Award to Gina: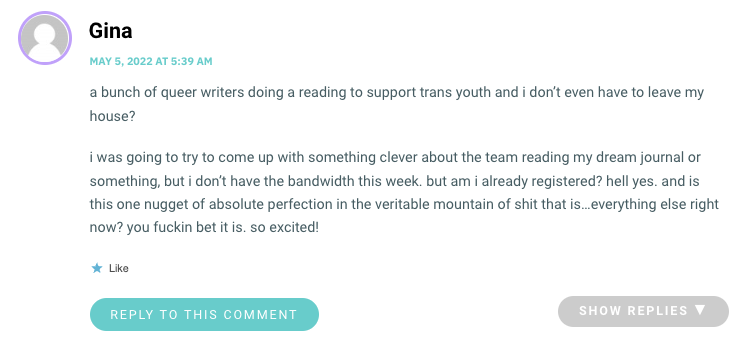 ---