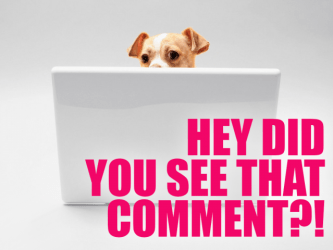 Hello Dunebuggies!
Have you signed up for the Autostraddle Weekly yet?! I have! The first one has already found its way to my inbox. And as of today I haven't seen my inbox that happy since I figured out how to send all the Viagra ads directly to Spam.
This has possibly been The Week of the Gal Pal. Stef reminded us of 2015's Gal Pals of the year. Speaking of gal pals…Jill Soloway (of Transparent fame) and Eileen Miles (of Eileen Miles fame) are together and here's more Holland Taylor and Sarah Paulson.
Heather Hogan continues to blow everyone's SAD minds. Thinking about raising kids, biological or otherwise? There's a Roundtable on that. The Editors answered some A+ questions. We learned about some brilliant STEM Straddlers. Yay protons!
Aja told us about the best leggings and jeggings and treggings. And don't worry. You're not alone. I, too, had to google "treggings."
And there were gift ideas for darn near everyone on your list…witches, cat lovers, gentlequeers.
Also dogs! And Comments!
---
On Legs On Lock: The 10 Best Brands for Winter Tights and Leggings:
The You're Not Alone Award to cb: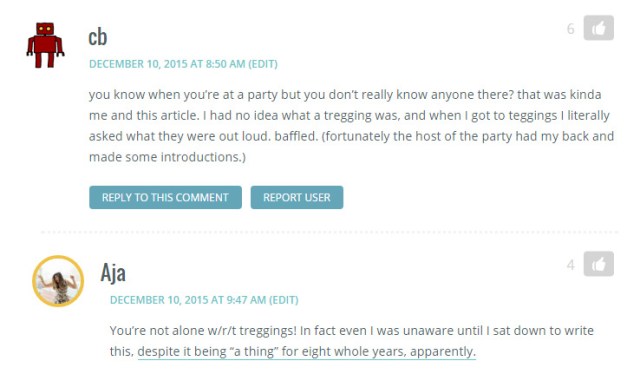 On Rebel Girls: 8 Ridiculous Things Famous Women Said About Feminism in 2015:
The Feminist Street Award to Carmen:

The Soulful Eyes Award to Rachel's dog:
The Saying What We're All Feeling Award to jane:

On The Gift Of Asking: Diary of a SAD Girl #3:
The Poetic Award to amidola: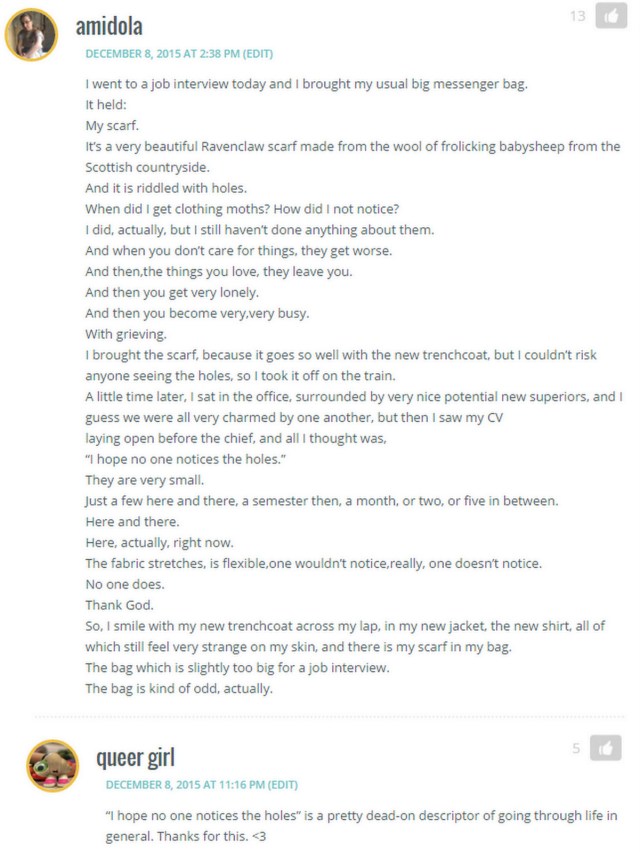 On 29 Excerpts From Super-Cool Comments Left On Mainstream Media Stories About Holland Taylor and Sarah Paulson:
The Purrrrrfect Award to Rachel:
The Yes Please Award to Al:
The Absolutely Fabulous Award to Elizabeth English:

The Breaking The Fourth Wall Award to Kaly:
The Somewhere Between the Eight and Ninth Circles Award to jane:
The Preach Award to queer girl: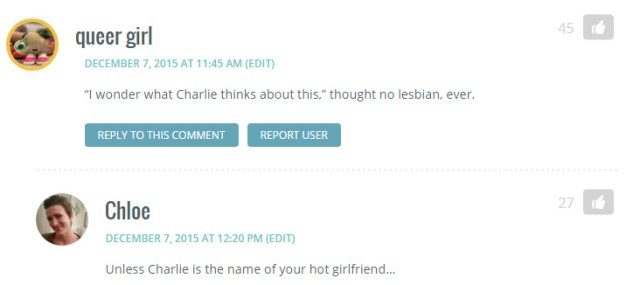 On Dapper Days: How to Take on the World in A Sharp Suit of Your Own:
The GOOD LUCK Award to amidola: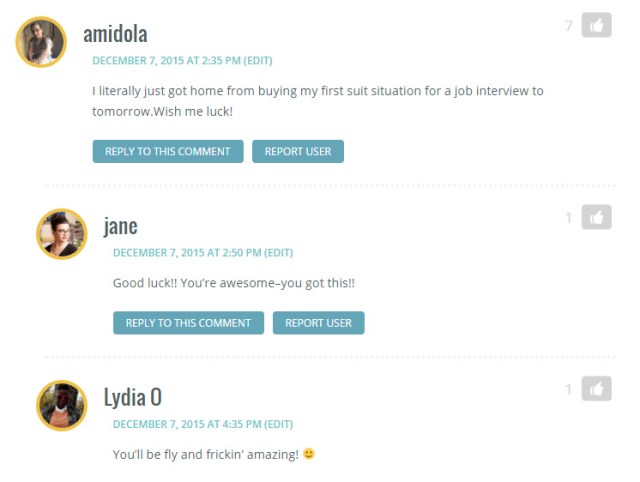 On Top 9 Celeb Couples of 2015: The Gal Pals That Made Our Year:
The Gal Pal Award to Darcy: