feature image via tierbilder galerie. images in the post were lifted from the source links.
Some folks will tell you that they tire of media outlets asking famous ladies how they feel about feminism or whether they identify with it. Those people are missing the entire point. After all, if we never asked, we'd only assume, and rightfully so, that women who have cut their teeth to succeed and put together some of the feminist media that gives us life would answer eloquently and articulately, or at least correctly. We would assume that those women knew what feminism was, how important it is, and why being out and proud and loud about it matters.
And, like many who have suffered from this ancient proverb, we would make asses out of ourselves for assuming so in the first place. Because we'd be devastatingly wrong!
I've had more than my fill this year of heartbreaking commentary about the movement for women's rights from people I assumed were, well, on my level. And the one thing which unites them all is that they're white women, and their comments exemplify what's wrong with White Feminism.
The following snippets of commentary gloss over the real need women — especially those of us living at the intersections of oppression — have for feminism, and a movement which amplifies and lifts up their voices and demands. They ignore the problems that face women of color, queer women, and poor women. And they erase the experiences of folks whose lives have been seriously, negatively impacted by gender hegemony, misogyny, and heterosexism.
---
January: Abbi and Ilana of "Broad City" Break Our Hearts
In a Q&A with the Sydney Morning Herald, Abbi and Ilana of my life story, "Broad City," embrace feminism but then do the totally typical normie girls thing where they overcompensate and promise they don't hate men, which for me is actually a huge bummer because hating men is really not the worst thing ever, y'know.
"We are totally feminists and love the idea of gender equality. It's important to us but we're gender equality, we're not like women get to rule everything and f–k men. No, we love men. Our show has so many men and it's more of like a humanism than feminism."
---
February: Patricia Arquette Makes Us Cheer, Then Cringe
It's a moment which will live in infamy: Patricia Arquette, accepting an Oscar, literally stands up in order to demand equal pay for equal work for women. We cheer so hard our hands hurt and Meryl Streep evens says inaudible words in the audience which I'm sure meant a lot to her at the time. But then, Patricia goes backstage and finishes her rant with a tiny diatribe calling on marginalized folks like people of color and queer people to do the work for women in exchange for the work women have done for them, thus erasing my actual existence and also failing AP history.
"It's time for all the women in America, and all the men that love women and all the gay people and all the people of color that we've all fought for to fight for us now."
---
April: Shailene Woodley Remains Convinced This POV is Gonna Work Out for Her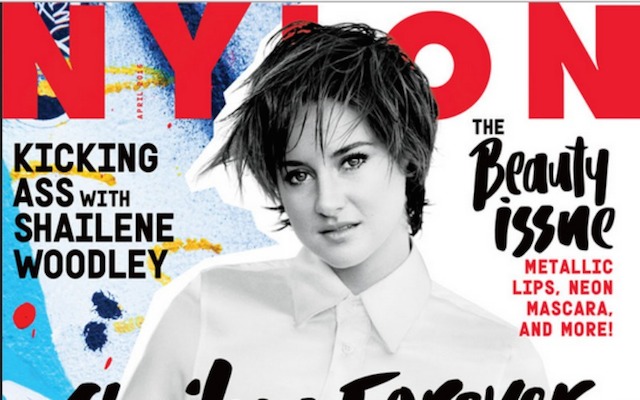 Noted not-a-feminist Shailene Woodley continued her tiny campaign against identifying with the movement while also gracing the cover of Nylon, thus reminding me why I don't know who Shailene Woodley is and making me feel better that I don't subscribe to Nylon.
"The reason why I don't like to say that I am a feminist or I am not a feminist is because to me it's still a label. I do not want to be defined by one thing. Why do we have to have that label to divide us? We should all be able to embrace one another regardless of our belief system and regardless of the labels that we have put upon ourselves."
---
August: Why is Sarah Jessica Parker Relevant
I do not understand why Sarah Jessica Parker still gets to talk to glossy magazine folks, but that's my own issue to work out with myself and also the early 2000's. I do think it's fair to publicly wonder why I should trust the woman who popularized Carrie Bradshaw's opinion on feminism, though, especially since it's wrong.
"As [playwright] Wendy Wasserstein would say, I'm a humanist. I'm enormously appreciative of the work that my mother's generation did. We are the beneficiaries of a lot of disappointment, heartache, discouragement, and misunderstanding. But I see a lot of people trying to sort out their roles. People of color, gays, lesbians, and transgenders who are carving out this space. I'm not spitting in the face or being lazy about what still needs to be done — but I don't think it's just women anymore. We would be so enormously powerful if it were a humanist movement."
---
September: Emily Watson, Definitely Not to Be Confused with Emma Watson
A tale of two Watsons: One, an impeccably dressed advocate for women and girls around the world and also the person who flawlessly brought Hermione to life and thus kept girl power alive in the modern age. Another, someone who is happy for her success but must not realize that the gender wage gap probably lost her a couple million bucks at least.
"In terms of equal pay, there's obviously a question to be answered about how it's divided up, but I don't think it's my personal quest. I just feel so grateful that I do a job that I love and someone pays me."
---
September: Marion Cotillard Knows About Film, But Not Feminism, So
Apparently, being successful and outnumbered in the film industry does not make women who are successful yet outnumbered in the film industry eager to feel, well, less outnumbered. In September, Marion Cotillard disavowed feminism in the name of unity, which is funny because most of the men she's appeasing by saying that divvy up the entire world into "women" and "not women" and treat the former like garbage!
"Film-making is not about gender. You cannot ask a president in a festival like Cannes to have, like, five movies directed by women and five by men. For me it doesn't create equality, it creates separation. I mean, I don't qualify myself as a feminist. We need to fight for women's rights but I don't want to separate women from men. We're separated already because we're not made the same and it's the difference that creates this energy in creation and love. Sometimes in the word feminism there's too much separation."
---
September: Meryl Streep Takes Our Entire Universe and Turns It Upside Down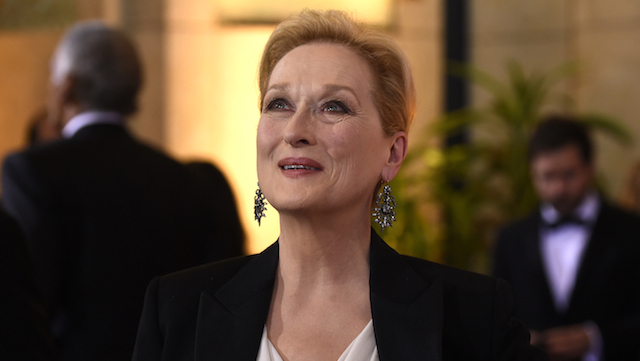 My heart is crushed, nothing makes sense anymore, and Meryl Streep doesn't identify as a feminist because she's too busy identifying as a humanist and wearing that awful shirt.
"I am a humanist. I am for nice easy balance."
---
October: Susan Sarandon Thinks Your Feminism is Butch, Shrill, Fails to See That as a Good Thing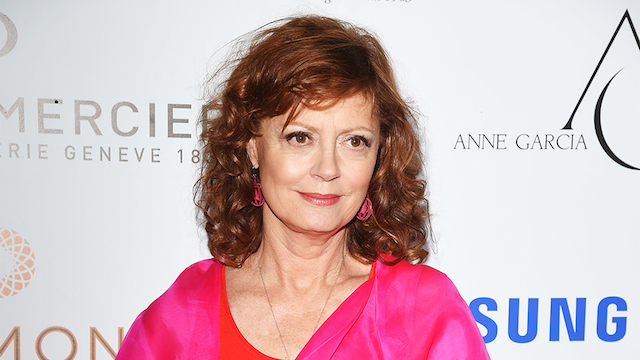 In which Susan Sarandon hates strident, butch women but apparently loves men, because that is what feminism should be about, duh. Brought to you by Gayletter magazine's latest issue.
"I think feminism is getting a rebranding. Just all these actresses and young people who are coming forward and saying, yeah, I'm a feminist, but their idea of what a feminist is is not a strident, butch, demanding, shrieking person… I had always called myself a humanist because the minute you used the word feminist, it was nonproductive. It seemed male-exclusive, and it can't be male-exclusive."
---
November: Kate Winslet Thinks Talking About Sexism Is Gross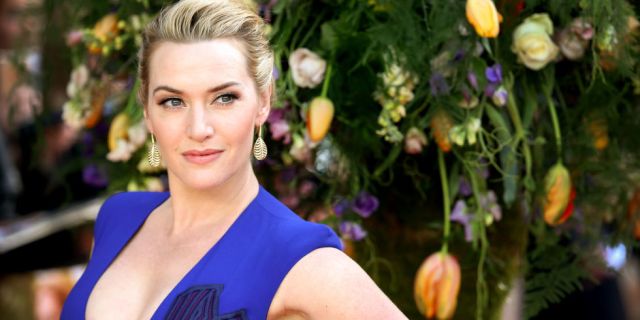 Conversations about equal pay make Kate Winslet uncomfortable, apparently, and she'd really rather we all just… not. That sounds like a solid plan to me, honestly, because I can't think of any instance in which the wage gap and its impact on women's everyday lives made anyone uncomfortable. OH WAIT! Yes, I can.
"I'm having such a problem with these conversations. I understand why they are coming up, but maybe it's a British thing. I don't like talking about money; it's a bit vulgar, isn't it? …I don't think that's a very nice conversation to have publicly at all. I'm quite surprised by these conversations, to be honest, simply because it seems quite a strange thing to be discussing out in the open like that."