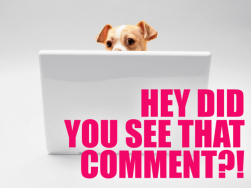 Happy Friday, Muffins! We can do this! We're doing this! We made it through another week. Need some water?
This week, the literal Hellmouth may have opened — but so did A-Camp registration! Will I see you there?
Riese wrote a very important article about boxed wine that you might be into. She was also nominated for a GLAAD award!
KaeLyn had tips on how to organize a protest, and Chandra floated some ideas for people feeling helpless outside the US.
And now for something completely different: Mushrooms! Thanks, Beth.
Kari was here to teach us about coming out to your African family.
The Fosters are back, and Lucy's recapping!
Dickens needed a new kind of candy heart, and Carrie interviewed a Syrian-American college student who wants better for herself and for this country.
And then there were your comments!
---
On 5 Boxed Wines, Ranked By Lesbians:
The X-Games Award to Dufrau:
On The Queer Lady Pirates of "Black Sailswp_postsReturn For Their Final Season Tonight:
The I'd Ship That Award to Kerri: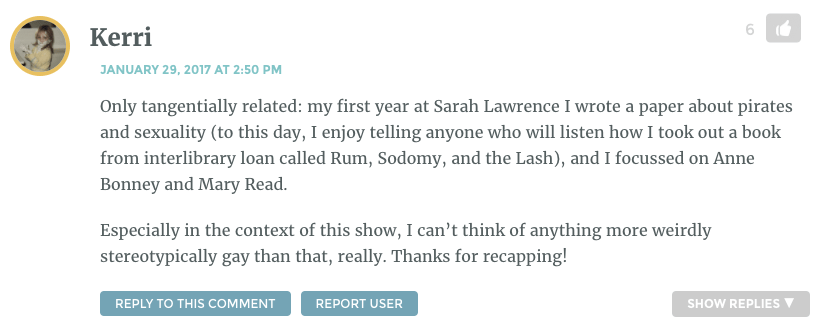 On Introducing Camp Autostraddle 8.0:
The Very First Time Award to Cindy:

The Plenty of Spoons Award to Michelle:
On "Supergirlwp_postsEpisode 210 Recap: Holding Out for a Hero:
The Sundae Award to Blackmar:

The Male Tears Award to Liz:

On "Nurse Love Addictionwp_postsIs An Adorable Queer Nightmare:
The 42 Award to Sally:

And on PHOTO GALLERY: Queer in the Kitchen:
The Parent Trap Award to Meghan:
---
See a clever, hilarious or thought provoking comment around the site? E-mail me at queergirlblogs [at] gmail [dot] com, or tweet me [at] queergirlblogs.