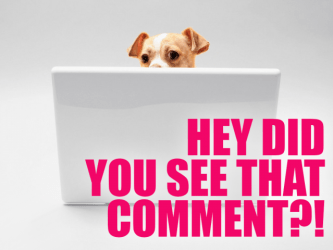 Hello, Winter Eggs!
I feel like if there are Spring chickens, there must be Winter eggs, right? I mean, its biology. You know what else is biology? Breathing. Which I pretty much can't do anytime I read Autostraddle dot com. Because it takes my breath away.
This week people are getting married, fixing sinks, wearing cute coats, being unicorns. It's madness. Glorious madness.
Over the years and years Rachel has learned 3 solid, hard facts about life from answering so many questions via the internet. And in true selfless Rachel fashion has turned right around and shared those three things with us all to help our future selves better wrestle with our future issues. And lets face it, there'll be lots.
If you haven't read Erin's advice on dealing with people who intimidate you, do yourself a favor and stop everything you are doing right now and correct that life mistake. It'll be the best thing you do all day that doesn't involve dark chocolate.
Laneia found some tiny things to express your big feelings for your gal pal on Cupid's Day.
Also, A-Camp Recamps! And Comments!
---
On Pretty Little Liars Episode 613 Recap: Creative Writing On a Cruise Ship:
The Law and Order: PPL Unit Award to Ella:
On A-Camp 6.0 Recamps Part Two: I'm A Jenny In A Bear Suit, Baby:
The A-Camp: It's A Thing Award to Michou:
On Boob(s On Your) Tube: Scissoring Foreshadowing on "Jane the Virgin," Actual Scissoring on "The 100":
The Me-OW! Award to queer girl:

On Itty Bitty Valentine's Day Gift Committee: Small Things for Your Gal or Your Pal:
The "California Girls" Award to Pepper:

On The Autostraddle Insider: Issue 19, January 2015:
The Mom Award to Rachel's Mom:

On 17 Realistic Ways to Break Anyone Down:
The New Merch Slogan Idea Award to Nadia: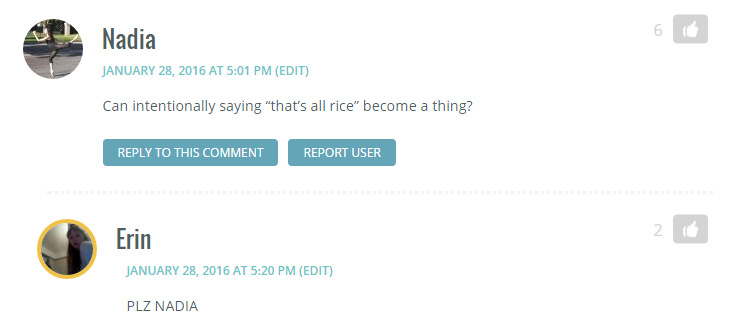 ---
See a clever, hilarious or thought provoking comment around this website-ship? Email it to me at: bren [at] autostraddle [dot] com!