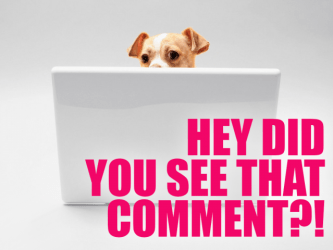 A 24 oz can of Monster energy drink has appeared on the steps of our apartment building. It has been there all week. On Wednesday it was on the 4th step from the bottom when I left for work and on the 5th step from the bottom when I came home. Other than that, it has remained untouched and unopened. A light film of dust has begun to form.
Also, if you have gone this entire week without accidentally texting your boss things that were meant for your significant other or did just ONE thing you'd promised yourself you'd do in regard to your general health/fitness, then you are beating me at life. You.are.nailing.it.
Who else is nailing it this week? Autostraddle dot com, that's who.
Lila turns the 4th dimension on its head with her brilliant piece about Queer Time. It's just like Straight Time only better dressed and with a more interesting haircut. Just kidding! It's NOTHING like Straight Time.
Oh yeah! And Xena's coming back. It'll probs take some Queer Time, but she and Gabrielle will probs go on a date and have frozen yogurt this time around.
Maddie overcame adversity and made you some English Muffins. They're just like American Muffins but with sexier accents. Just kidding! They are nothing like American Muffins.
Ali found a bunch of technology to basically help you get stuff done already! I installed Momentum as she suggested and it's been good so far. Now if technology will only come up with something to keep my cat from walking on the keyboard as I typeeeee.
Sinclair Sexsmith schools us on the difference between "stone" and "dominant." It's pretty thigh opening. I mean, EYE opening.
Heather searched under every rock to find us 29 lesbian/bisexual characters who got happy endings on our televisions.
Carmen found some pretty bad ass women who have run countries. COUNTRIES!
We're giving away Carol for free! There's still time to enter!
Also Queen Latifah! And Comments!
---
On Pop Culture Fix: The Xena Reboot Will Be GAY GAY GAY:
The Chakram Award to Freakazoid and Carmen SanDiego:
The American Dream With An Alternative Lifestyle Haircut Award to Chloe and aj: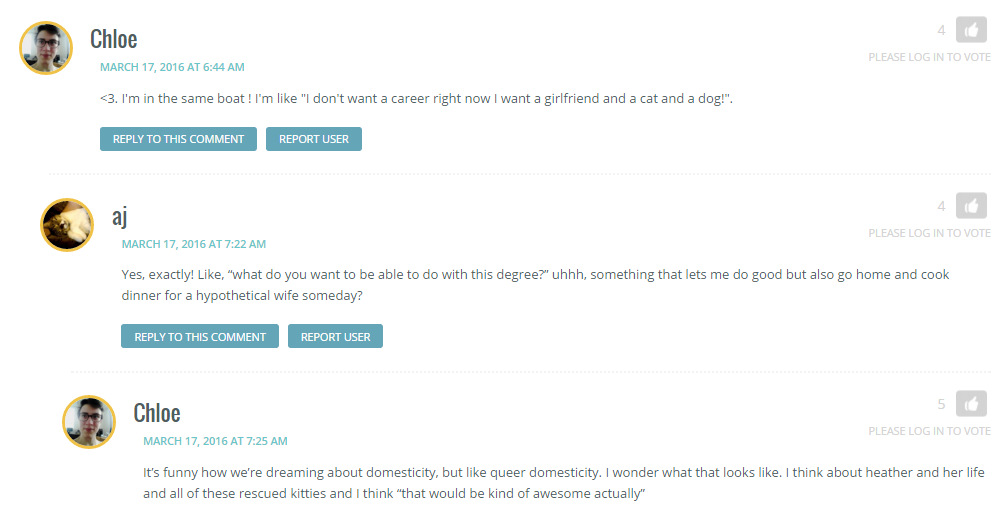 On No Filter: Kristen Stewart's New Girl Friend Is Whispering Secrets Into Her Mouth:
The Autocorrect Award to Becks: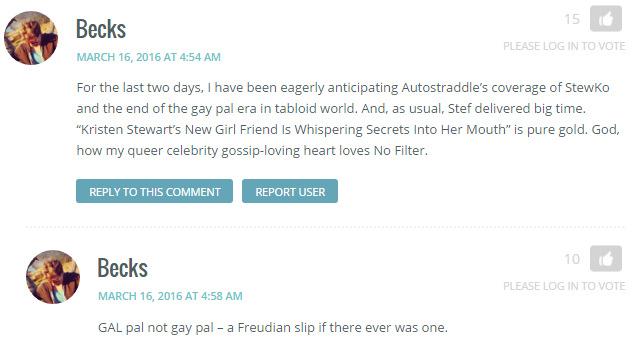 On GIVEAWAY: Would You Like to Own "Carol" on DVD? Of Course You Would!:
The Intervention Time Award to emily:

On Faking It Episode 301 Recap: Summer Lovin' Had Them A Blast:
The Yes Please Award to Kate: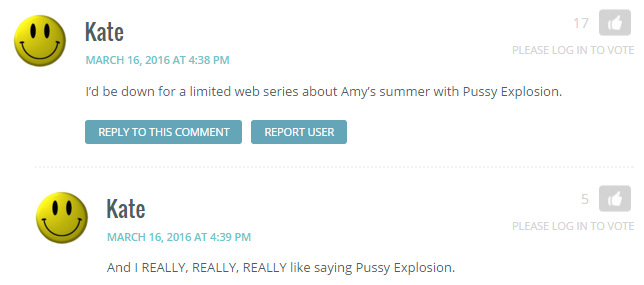 On All 142 Dead Lesbian and Bisexual Characters On TV, And How They Died:
The Delirious and Lost Award to queer girl:

The Reader's Choice Award to Megan and Rachel:
On All 29 Lesbian and Bisexual TV Characters Who Got Happy Endings:
The Gun Show Award to queer girl: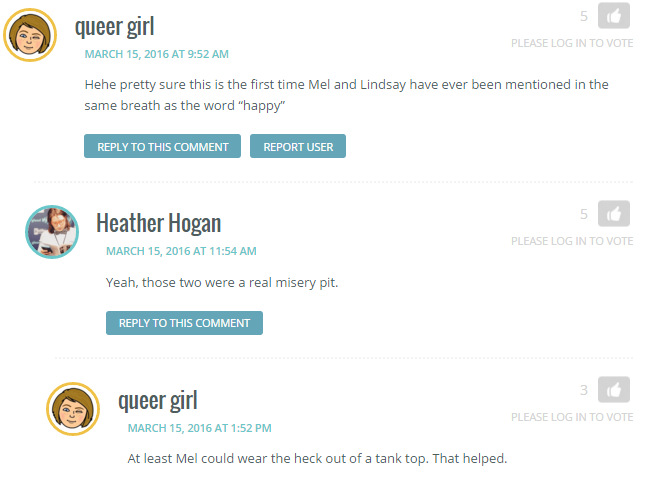 On There's Always Abby: The Radical Queer Friendship at the Center of "Carol":
The Self Care Award to Abby:

---
See a clever, hilarious or thought provoking comment around this website-ship? Email it to me at: bren [at] autostraddle [dot] com!