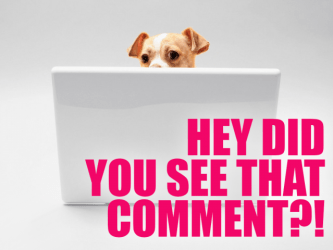 It turns out I've been doing the laundry wrong. Last night, while looking curiously at a pair of gray underpants that weren't gray a few weeks ago, my wife asked me if I'd been separating the whites and the colors. I had not. Also I honestly didn't think that was a thing people actually did in real life. I thought it was just a ploy by the washing detergent conglomerates to get you to use more of their product in an unnecessary extra load of laundry. My life will not be ruled by Big Soap. AND it costs $2.00 to do a load of laundry. I'm not made of quarters. I'm made of carbon and oxygen and water and despair.
Its times like these when I turn to the warm bosom of Autostraddle dot com where, this week, lesbians had sexy times in or around pools. Riese and Abby went to a B&B that may or may not have had a pool. It sounded pretty lovely, nonetheless. I wonder if they took any of this travel technology Ali found.
Brittani Nichols has a podcast. Speaking of podcasts… the editors made one for you. Heather cries. Speaking of the editors… they answered A LOT of your questions. Topics include A-Camp, graham crackers, and Carol just to name a few.
Nearly half the comment awards come from Laura's post on The Joy of Lesbian Sex. You should read it and all 52 comments cause I'm fairly sure you've at least thought about lesbian sex and how joyous it is and our commenters are SO funny.
Carrie wrote about her disability and style. It's one of the most honest things in cyber space. And she's one handsome lady.
Also The Witch! And Comments!
---
On Pretty Little Liars Episode 617 Recap: Run, Emily, Run:
The HI! Award to Amanda Kay:
On No Filter: Under A Microscope With Jasika Nicole:
The Anything's Better Than Trump Award to Brianna:
The Biology Award to dazyndara:

On Pop Culture Fix: Hollywood's Straight White Men Are Crushing It and Other Uplifting Stories:
The Baby Dykes Growin' Up Award to C.P.:

On A+ Inbox LIVE! Podcast #1: Get Kicked Out of Chorus:
The Priorities Award to Michou: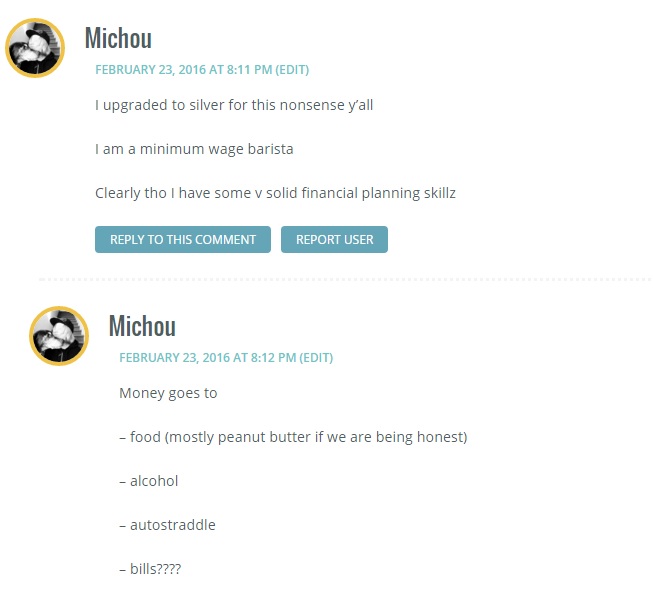 On 8 Exceptional Excerpts From "The Joy of Lesbian Sex":
The The More You Know Award to Mary:
The Golden Flannel Negligee Award to Amanda ling:

The Three Day Weekend Award to kate:

On Here's How to Outsmart Twitter's New Algorithm:
The Out of Context Award to Jenn: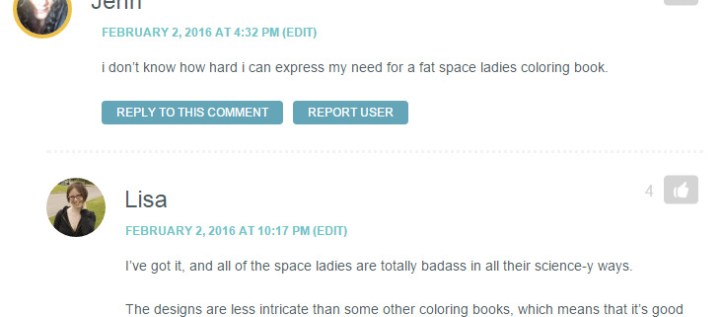 ---
See a clever, hilarious or thought provoking comment around this website-ship? Email it to me at: bren [at] autostraddle [dot] com!