The Witch made its debut last Friday to an audience eager to see how far down the rabbit hole Robert Eggers takes a 17th century Puritanical family in the throes of transition. I was a part of that audience, and to my surprise so were a healthy number of dudes. Not sure what I was expecting there. A sea of women who looked like extras from Ginger Snaps? Well, yes. Anyway, I loved the everything about the movie, but of course I did. I think you will, too! But before you see it, here are some things to consider (don't worry, no spoilers):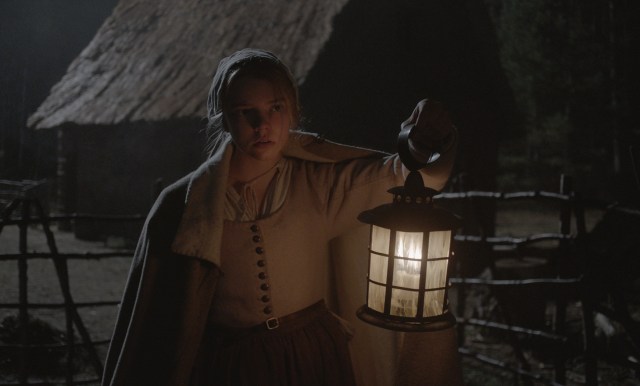 1. If you're American, there is going to be at least 5% of the dialogue you 100% don't understand. I'm usually decent with thick accents and I found myself patching entire scenes together based on context clues. My girlfriend looked over at one point with terror on her face which I thought was related to the subject matter, but instead she whispered: "I haven't known what they've said for ten minutes."
2. There is a decisive scene in the beginning of the movie that based on the reaction it elicits from you will expose how decent a human being you are. Like if you just watch with a straight face completely unfazed as I did, you are in for an illuminating perspective on your character!
3. Just so all parties have been informed, according to Wikipedia the main character in real life is 19-20 years of age.
4. This again might be specific to American audiences as I'm unsure if other countries' movie concessions double as carnival buffets, but the soundscape of this movie makes nachos impossible. Please trust me on this. You have maybe three windows of chip opportunity, tops. Popcorn isn't out of the question, but I wouldn't say it's ideal. Anything with a wrapper or a crunch is going to be an excruciating experience for everyone. You'd do best with a pretzel.
5. The Satanic Temple has fully endorsed this movie, so this isn't a date movie per se but it's also not not a date movie.
Now, go forth. Don't read any reviews. Fare thee well, my kittens.