Are you part of the subset of humans taking a spring trip, but that also need to work a spell while you're on vacay? Even if it's just on the plane, more and more work-from-homers or office-flexible people are working while they're out and about. Here's a list of things to make traveling with your tech a bit easier — just don't forget to actually have fun on your trip, okay? All work and no play makes…no wait, that's a really creepy quote, we're not gonna invoke that. Have fun!
---
Backpack of Manageable Size
Remember when I wanted a Herschel backpack for Christmas? Well I totally got one and I'm here to tell you it is, indeed, lightweight and amazing. It's also pretty water resistant—I've been caught out in rain and snow and none of my tech has gotten ruined. Big thumbs up from me! Herschel Heritage backpack, $60.
---
Adapter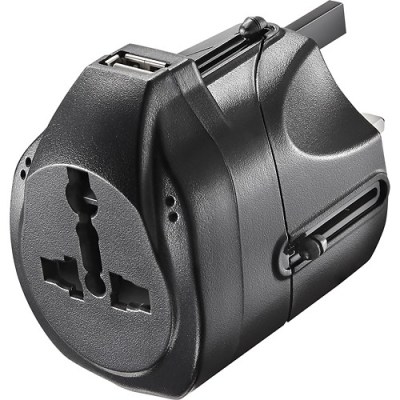 Going abroad? Make sure you take an adapter kit so you can plug in anywhere. I know better to recommend the last one I used, because the last one I used caught on fire lalalaa. So instead, I'm pointing you toward the Insignia Travel Power Adapter, $30.
---
External Phone Battery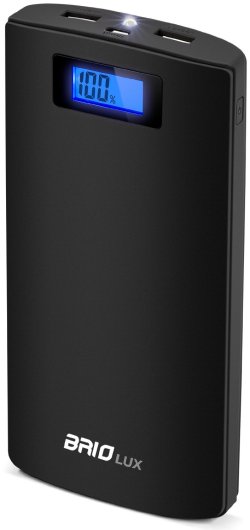 Long days at a conference? Long wait at the airport? This will solve your battery drain woes. A friend has this one and its worked even on my slightly broken phone: Sentey Power Bank, $33.
---
Cable Management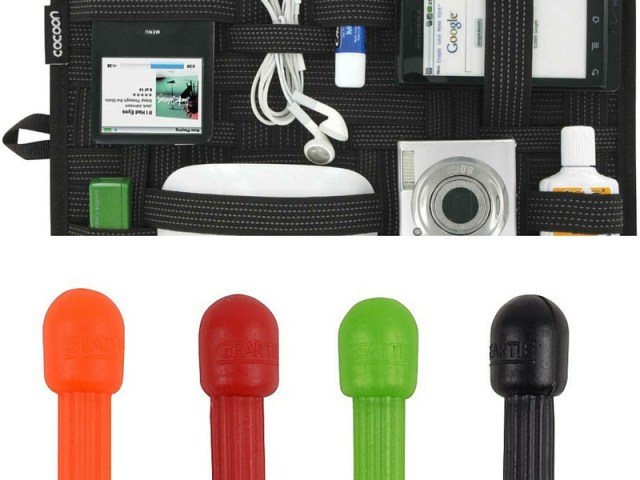 Pulling a tangle of cables out of your backpack is the worst! Well, I can think of a million things worse than this actually, but it's still not fun! I've included two different things here — one is a Grid, which will contain a lot of things, not just cables. And then these handy re-usable twisties that aren't those weird velcro ones that collect hair and dust from the airport floor. Grid-It, $15; Rubber Twist Ties, $3.
---
Wifi You Carry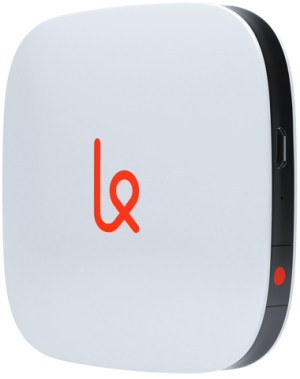 I used a Karma at a conference with no wifi — a tech conference with no wifi, can you believe it? Luckily the audience was packed with awesome nerds, one of whom shared their Karma with me and it was nice! Quick, enabled me to live tweet panels and talks. A+, would Karma again. The hardware is $149, and you can either get unlimited data for $50 per month or pay as you go.
---
Headphones
Y'all, headphones. Always headphones. Forever headphones. Other people are loud and do not know or care that you are working. Headphones. But even though those big honking noise cancelling ones are luxurious and amazing and will probably drown out small children on the plane, the downside is that then you have to carry them around. Go for low-profile headphones instead. Now I did some research on noise-isolating and noise-cancelling earbuds; by and large, they're pricey. For example, Bose's noise cancelling earbuds are 300 fucking dollars and are optimized for just a single brand of device (either Apple or Android but not both, which is like, they're $300 headphones, why not both?), but every review I've found says they're essentially magic. So if a splurge is in your immediate future, go for it friend. For those of us wishing for a budget-friendly alternative, there's always Monoprice, which you can has for $11.
---
And Don't Forget The Fun!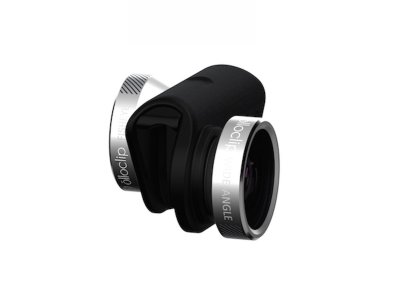 Treat yo'self to a silly, fun accessory and take photos on your vacay! Your Instagram feed will either thank you or be secretly fuming from jealousy. Ollo Clip 4-in-1 Lens for Yr Phone, $80.
What are your must-have travel tech accessories?