Welcome back to No Filter, where we examine the juiciest social media posts by our celebrity overlords. This week, we're delving into the accounts of some prrrretty important celebrities we haven't touched on much before, but first! Are Jen Richards and Jiz Lee dating?!?!?
GUYS!!!! You're not going to believe this. I'm on a date with the person I've been crushing on for months, and … THEY'RE A TRIPLE SCORPIO.

— Jen Richards (@SmartAssJen) February 23, 2016
 Followed swiftly by this:
🦂🦂🦂

— Jiz Lee (@jizlee) February 23, 2016
 …which Jen liked and reblogged.
Later, Jiz noted:
LA is magical tonight.

— Jiz Lee (@jizlee) February 23, 2016
(Which Jen also liked.)
So we're not saying, we're just saying. As a Scorpio myself, I find Jiz's triple Scorpio status inspirational. Who among us could possibly keep up!?
And now for Instagram!
---

STOP IT RIGHT NOW. I can't handle any of this.
---

Diatoms: they're just like us!
---

This buttercup flower is tooootally over all of Cara Delevingne's bullshit.
---

Rachel Maddow got a sweet Mike Tyson tattoo because Las Vegas, I guess.
---

This hydra or whatever posted a series of tweets in support of Kesha and called Dr. Luke actual pond scum, which is refreshing because I'm pretty sure this little dude knows pond scum when she sees some.
---

This tardigrade was spotted getting drinks at the Abbey with Kristen Stewart last Wednesday; rumor has it that Stewart has already gotten matching tattoos with the tardigrade that say "live tiny – die never."
---

I have a feeling I'm really going to enjoy Ruby Rose and Vin Diesel's blossoming friendship.
---
This ciliate later took to Twitter to refute claims that this picture was Photoshopped prior to posting.
---

I got to see Laura Jane Grace and the Devouring Mothers at the Gender Is Over show at the Silent Barn in Brooklyn last week and can confirm that homegirl has some moves. Also she played "How Low" (my favorite Against Me! song) and read excerpts from her upcoming memoir, which is going to be amazing.
---
Interesting how this ciliate keeps posting pictures of its symbiotic algae and no photos of rumored new girlfriend Brittani Nichols.
---

Every time I think Jasika Nicole can't get any more radiant, I look at this progression of photographs and realize the sky is the actual fucking limit. Take it down a notch, Pruitt.
---

Is St. Vincent trolling us all or what?
---

Ellen Page's birthday was this week and she spent it being adorable with Samantha Thomas and their ridiculous dog.
---

These colonial diatoms are totally inseparable – they recently adopted a rescue hamster.
---
Join us next week, when Ruby Rose and Vin Diesel jump in an actual lake.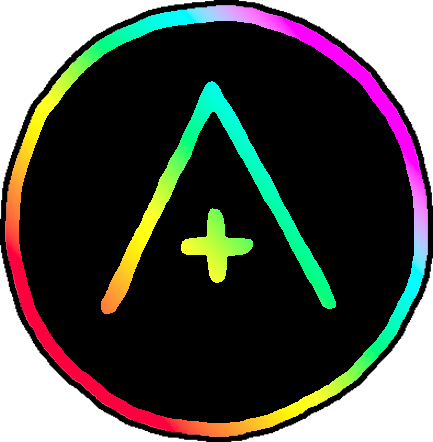 ---
Before you go!
Autostraddle runs on the reader support of our A+ Members.
If this article meant something to you today — if it informed you or made you smile or feel seen,
will you consider joining A+
and supporting the people who make this indie queer media site possible?
Join A+!