Welcome to your weekly pop culture fix, where I keep you up-to-date on recent advances in solar power and the whereabouts of Alex Mack.
---
The Hollywood Diversity Problem
+ There's been a lot of talk about diversity in Hollywood leading up to our Big White Oscars Ceremony taking place Sunday night, and The New York Times in particular has debuted some really good stuff, including today's "What It's Like To Work in Hollywood (if you're not a straight white man)." It includes testimonies from 27 "industry players" including Kimberly Pierce, Queen Latifah, Mindy Kaling, Jussie Smolett and Hari Nef, presented as a collaborative oral history.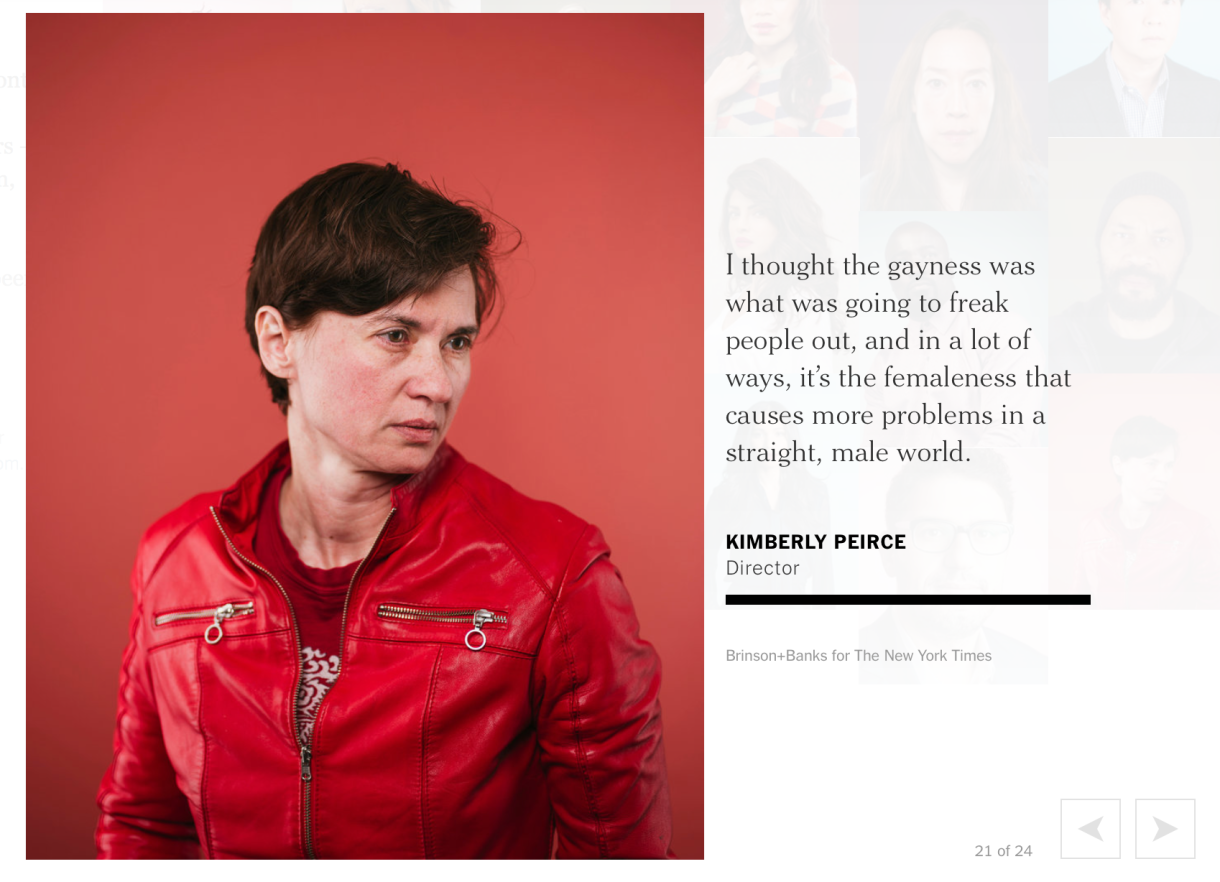 The problem, as we all already know, extends far beyond the Oscars, and a new USC study has some bleak statistics about it. Looking at 109 movies and 305 broadcast, cable, and digital TV series released in 2014, they found an obnoxious lack of diversity across the board:
Men far outnumber women as directors, writers and industry executives. Minorities are drastically underrepresented in acting roles. Lesbian, gay and transgender characters are almost nonexistent. This is the portrait of an "epidemic of invisibility" in Hollywood described by researchers in a study released on Monday of more than 400 movies and scripted television series from 2014 and 2015.
+ And then there's this: "In the history of the Oscars, 10 black women have been nominated for best actress, and nine of them played characters who are homeless or might soon become so. (The exception is Viola Davis, for the 2011 drama "The Help.")"
+ Nico Lang in Salon: "While actresses like Hilary Swank and Felicity Huffman have both earned kudos for transgender roles, those who live the experiences they portray on screen aren't nearly as lucky."
+ Sasheer Zamata in Elle: "You are not diversifying your cast if the only people of color in the project fit stereotypical casting descriptions like: sassy, thuggish, urban, street, hood, spicy, fiery, flamboyant, fierce, etc. Not to say that POC shouldn't embody these types of roles, but if you can't imagine white people in these same roles, OR if you can't imagine POC playing any of the roles you've cast with white actors, you should reevaluate your script."
+ Oh, and let's not forget about this gem from a"brutally honest" Oscar voter at The Hollywood Reporter, who justly skewers The Revenant... and also Carol. He says Cate Blanchett's role was "more about decor and what everyone wears than anything of substance," and of the film itself, declares, "Carol gets on my nerves because people who are revolutionary usually don't think of themselves as very revolutionary, and besides, I'm not especially interested in or sympathetic to the problems of a rich white woman." He also picked The Danish Girl for best makeup because "I could really see Eddie Redmayne as a woman, and I think that's an extraordinary accomplishment."
---
Queer as Pop Culture
+ Lesbian comedian and future A-Camp guest Cameron Esposito is gonna star in an FX single-camera sitcom based on her own life, "poised to explore the spectrum of gender, sexuality, options and mistakes that exist in 2016."
+ Christine & The Queens: "I feel like I have a queer fan base, and lots of young girls at my shows, and it feels really good when one of them is saying, "You made me just want to be my own boss.wp_postsThat's cool."
+ What a headline! Welcome back to All Saints, the band that made me the lesbian I am today.
+ Your girlfriend Lena Waithe takes Out Magazine on a tour through Hipster LA.
+ A Village Voice film critic says The Oscars made her gay.
+ Kate McKinnon was on Ellen this morning, during which time she did her Ellen DeGeneres imitation and talked about it and also about Hillary Clinton and also about Ghostbusters.
---
Also!
+ Ava DuVernay has signed on to direct an adaptation of A Wrinkle In Time.
+ SNL's Aidy Bryant talks to Elle about her new short.