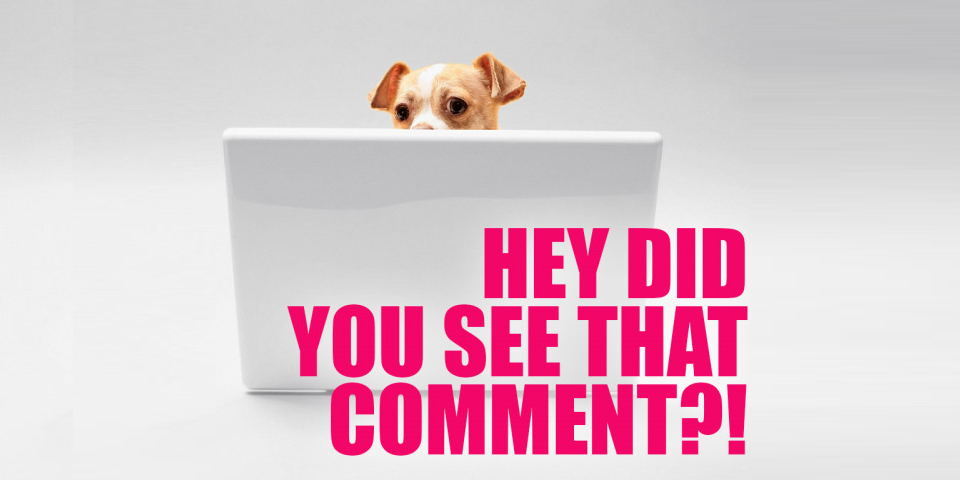 Hi friends! You know that phrase 'this is why we can't have nice things?' I know you love to say it. I love to say it too. But you know what? I call bullshit. At least for you, and for me, and for our friends and our lovers and our Autostraddle family: I'm putting my foot down. We CAN have nice things. We (you!) deserve safety and shelter, and good books, and good sex, and all sorts of different kinds of love. We (you!) deserve friends, and crushes, and nudes on your phone, and cookies in your oven, and a fire in your hearth. WE CAN HAVE NICE THINGS. Go forth. Contain and deserve multitudes. I dare you.
This week, Janet kissed Janet…kissed Eleanor kissed Chidi on The Good Place.
It's the most wonderful time of the year: Year-end round-up season! From Rachel, here are 50 of the best feminist books of 2018.
Kayla brought her For Your Consideration series home to nestle in our (sometimes broken) hearts.
Vanessa asked: what if single people got the wedding gifts we all deserve?
Speaking of things we all deserve, here are some classic sex toys you need in your life.
ALSO speaking of things we deserve, is Ellen coming back to stand-up?
Heather reviewed Dumplin', which might be one of the best fat-positive movies I've seen this decade.
Have you been keeping up with But Make It Fashion? This series is about so much more than clothes, it's about relationships and faith and addiction and humanity and I am SO into it! Read it. Read it!
And then then there were your comments!
---
On Boobs on Your Tube: Janet Smooches Janet Smooches Eleanor on "The Good Place":
The Hit That Award to Lisa: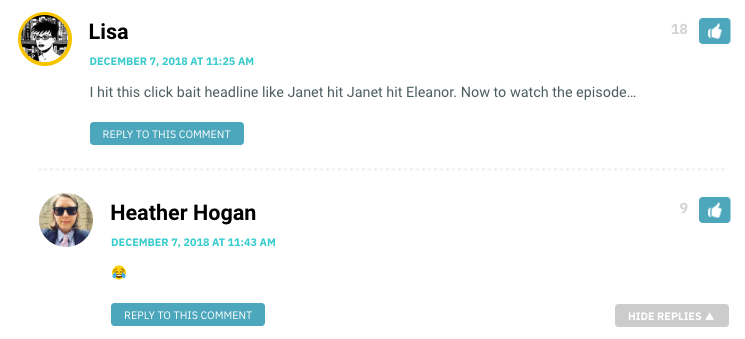 On NSFW Lesbosexy Sunday Has Female-Presenting Nipples:
The Tank You Very Much Award to Snaelle:
On Holigay Gift Guide: Proof We Have the Perfect Merch for Every Kind of Gay:
The A to Z Award to Beth: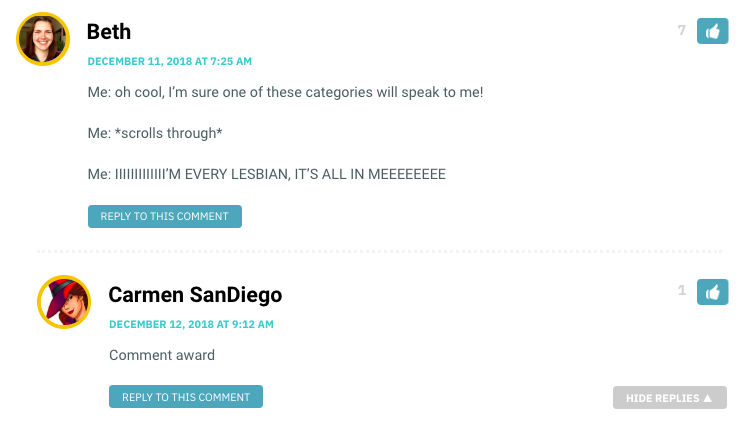 On A Heart Emoji by Any Other Name: A Brief Investigation of Flirty Emoji:
The Tinder Award to Sally and Stef: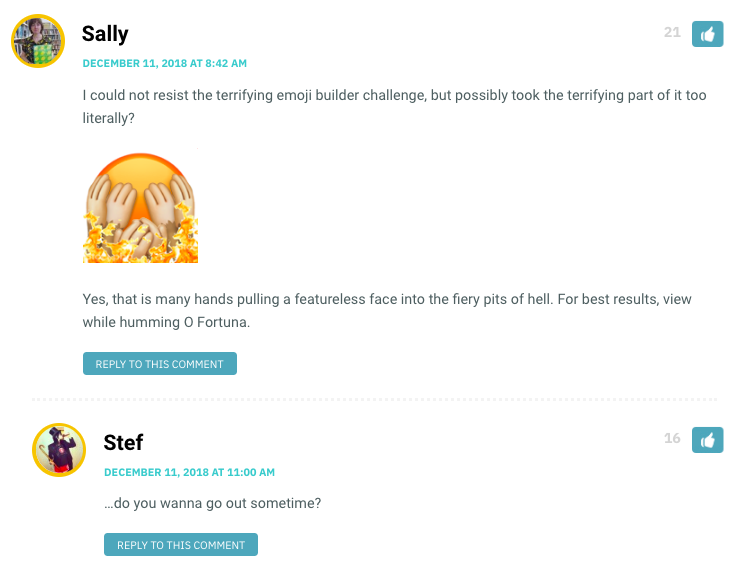 And the Bleeding Heart Award to pips:

On For Your Consideration: For Your Consideration:
The For Your Consideration: Sincerity Award to Felicity: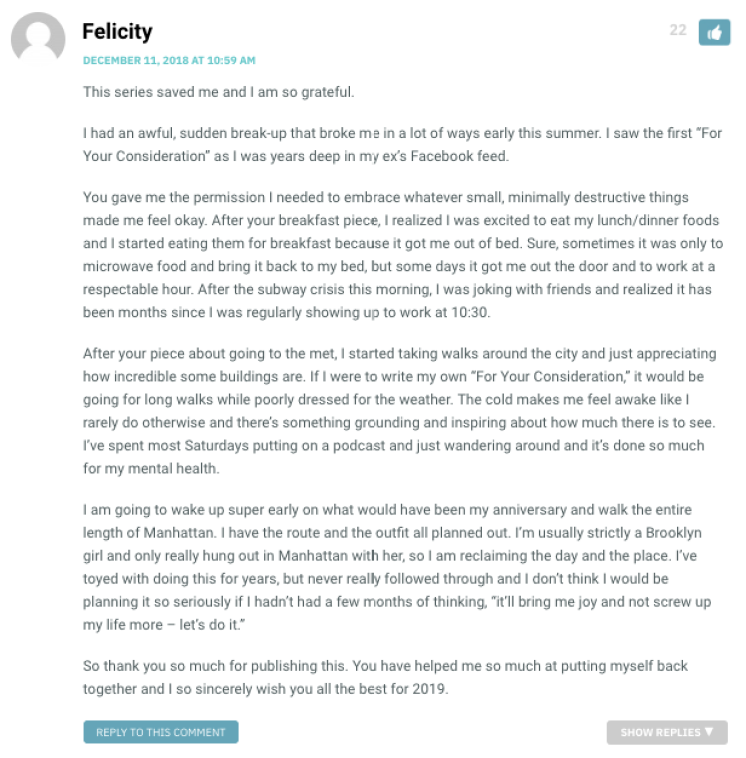 And on Holigay Gift Guide: Fancy Wedding Gifts, but for Your Single Friend for the Holidays Instead:
The Nailed It! Award to Madeline: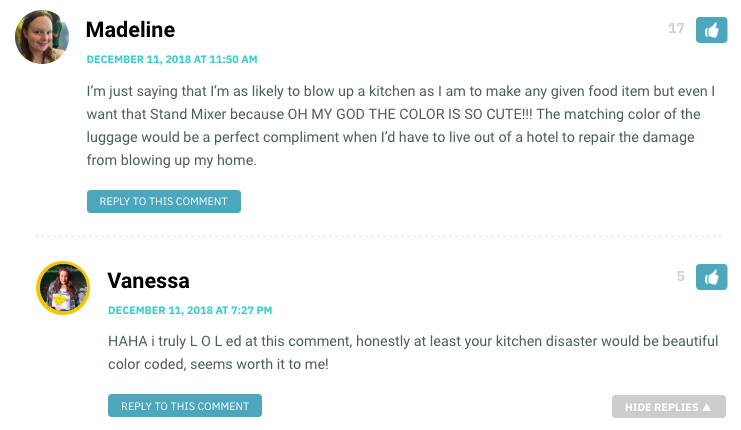 ---
See a comment that needs to be here? E-mail me! Queergirlblogs [at] gmail.com.