Ghostbusters!
If you haven't seen Ghostbusters yet, you probs should? I mean, the patriarchy doesn't want you to see it, so clearly you need to. Also everyone in it is gay. The gayest of them all is Dr. Jillian Holtzmann, played by Kate McKinnon. Kayla breaks down her best moments.
Molly went on a road trip to a TON of National Parks and took pictures! Charlie The Dog went along for the ride.
I (and many of you) have the same t-shirt as Best Smile Emmy Winner, Samira Wiley. We win at life.
Also Dickens! And Comments!
---
On Kate McKinnon's 10 Gayest 'Ghostbusters' Gay Moments of Gay:
The We Need A Hero Award to queer girl and Carmen SanDiego: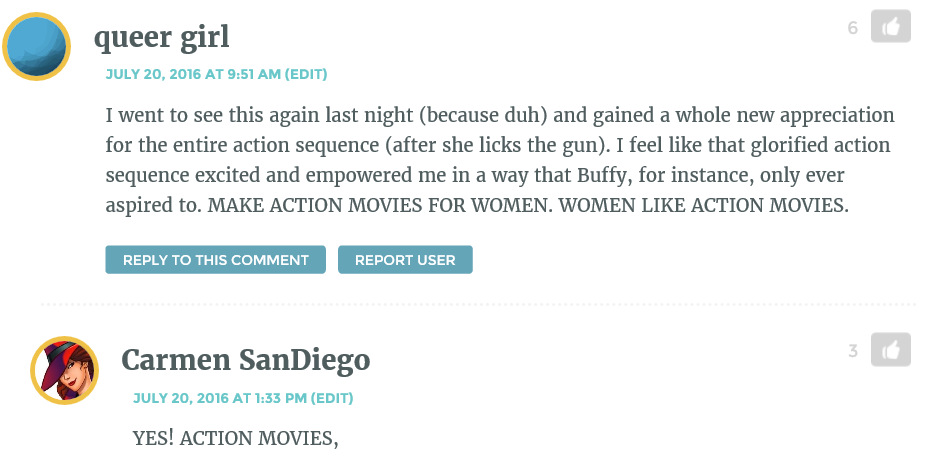 The G Word Award to Kaley and Jessica: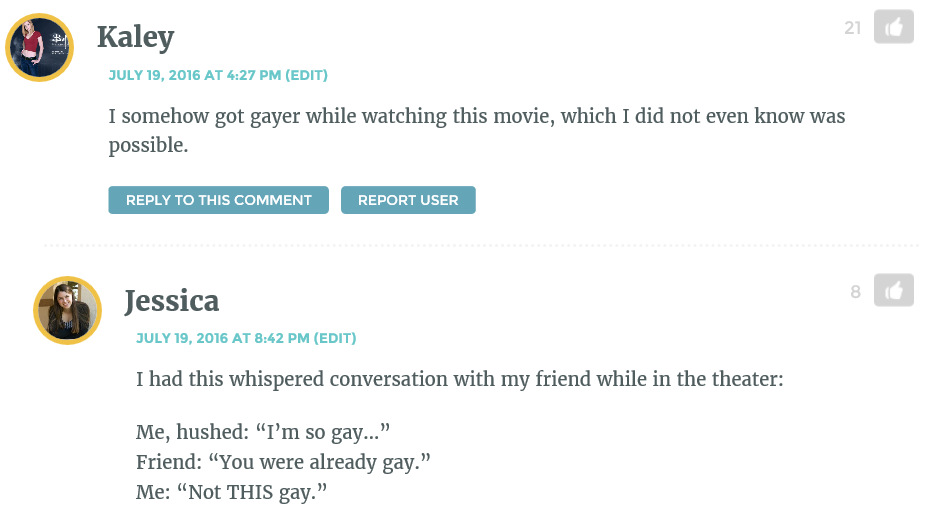 The True Dedication Award to queer girl:
The That's What She Said Award to Mae:
The Awkward/Weird Visibility Award to Priscila Tchorbadjian:
On 11 Nicer Things I'd Like To Give To Eleven From "Stranger Things," That Sweet Dove Of a Child:
The Awwwww… Award to merryweather:

On 42 Insightful "Ghostbusters" Reviews From Actual Adult Males On Facebook Who Definitely Aren't Sexist:
The You Do You Award to Carmen SanDiego:
---
See a clever, hilarious or thought provoking comment around this website-ship? Email it to me at: bren [at] autostraddle [dot] com!