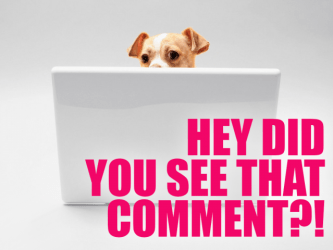 Good day, sparklemuffins! Before we get into posts and comments from this week let's take a moment to do a little happy dance on our chair, couch or ergonomic ball because Autostraddle won the GLAAD Award for Outstanding Blog last weekend!! Hallelujah x 09120958382 forever!
In other exciting news, NCAA women's basketball Sweet 16 is going on all weekend and you can actually watch the games live this year. Ali reviewed the GC2b binder, Laneia's wedding is less than 10 days away and Rachel has questions about the X-Files reboot. Also, the Governor of Indiana is the worst, you want these jobs according to our survey and these mushrooms are delicious.
---
On Wedding Feelings I'm Powering Through: 10 Day Countdown?!:
The Words of Support Award to lomy:
On We Won A Thing: Autostraddle Triumphs At GLAAD Awards, As Does Kerry Washington:
The #vapidfluff Award to Chandra: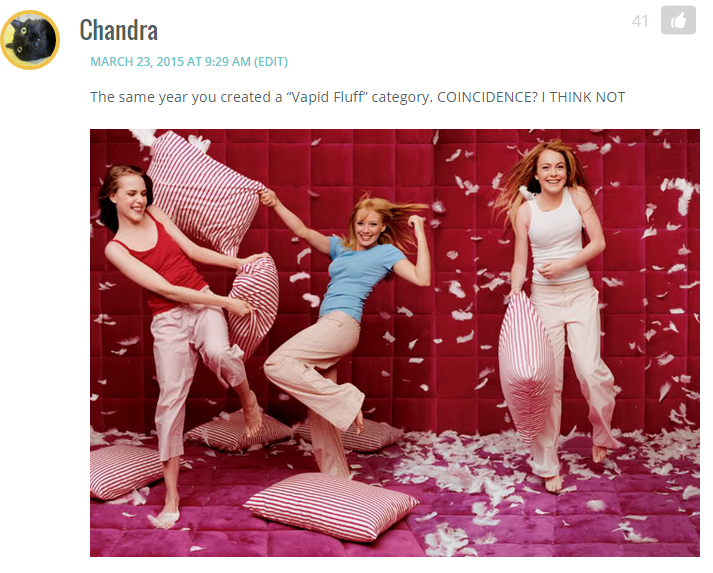 On FRIDAY OPEN THREAD: Who's Ready For Spring Cleaning?:
The Ch-ch-ch-changes! Award to Brenda:

On The Comment Awards Are All Broken Up:
The Meta Award to MagicDolphin:

On Indiana Governor Signs Anti-Gay "Religious Freedom Act," Pisses Everybody Off:
The Sure Thing, Maggie Award to boner.jpg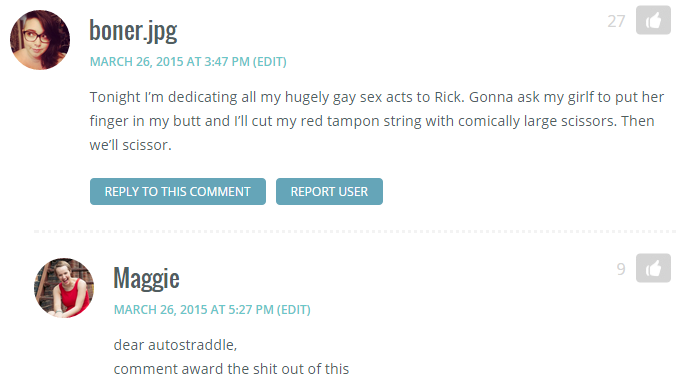 On Daily Fix: Frat Lobbies Are Why We Can't Have Nice Things:
The Sisters In Arms Award to Justina and Heather: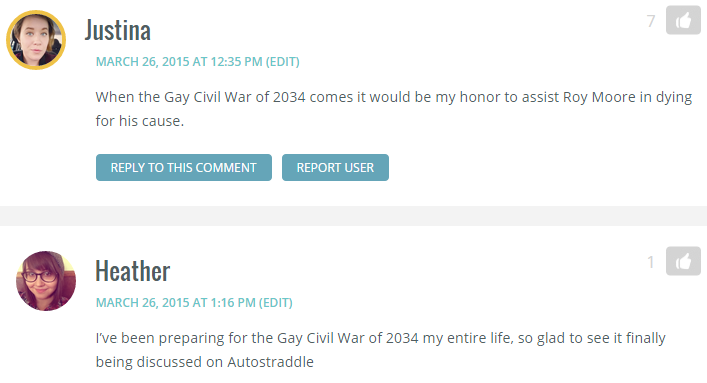 ---
See a clever, hilarious or thought provoking comment around this website-ship? Email it to me at: carrie [at] autostraddle [dot] com!