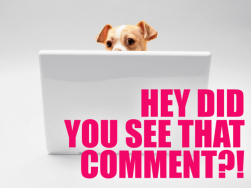 Talking, laughing, loving, breathing, fighting, fucking, crying, drinking, writing, winning, losing, cheating, kissing, thinking, dreaming, this is the way, it's the way that we laugh, it's the way that we laugh… and lovvvvvvvve.
(Oh, don't like the new intro? Oh well. I was thinking I would just keep it for THE NEXT FIVE SEASONS).
This week, Martha Kirksey did what she could.
Nora brought us such a good installation of Style Thief! Jazzmyne Robbins is amazing.
Amazons training on the island would totally buy everything on this Amazon Prime Day list.
Faith reviewed GLOW, a show that's suspiciously straight for how incredibly gay it is.
I don't know if you heard, but there used to be this show about lesbians called The L Word, and I guess a few people watched it? Anyway, they're bringing it back.
Reneice made strawberry shortcake for her new column, Femme Brûlée. I am so excited for this and the title is so good!
And then there were your comments!
---
On This Is You: Some Things The 2016 Autostraddle Survey Told Us About You:
The Peekaboo Award to Stephanie: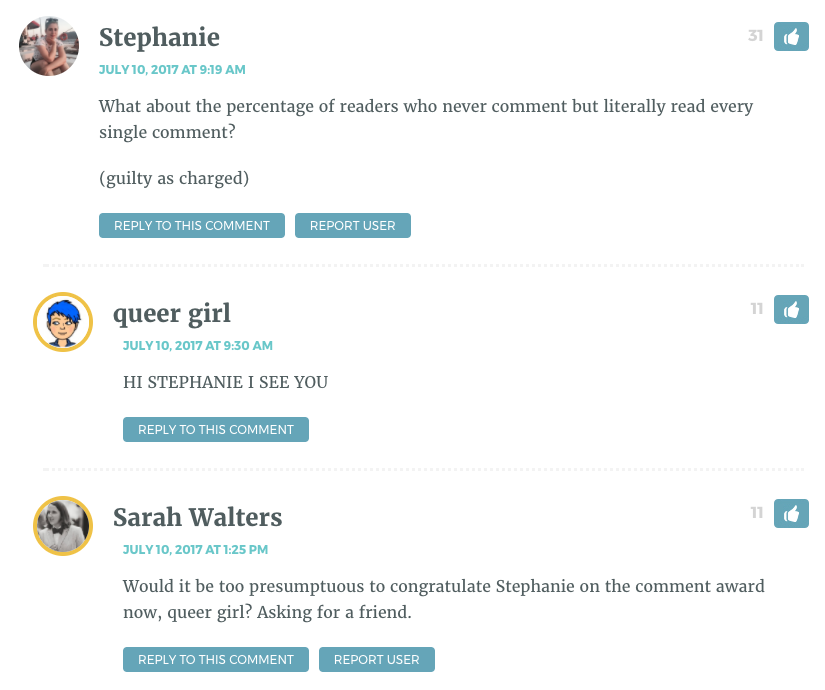 On No Filter: Brittani Nichols Goes Full Portland:
The Style Thief Award to Sam:
On Sorry, A 19th Century Woman Already Has the Best Tombstone:
The Vaguetombing Award to Chandra:

And the Queer Morgue City Guide to Katy with a Y: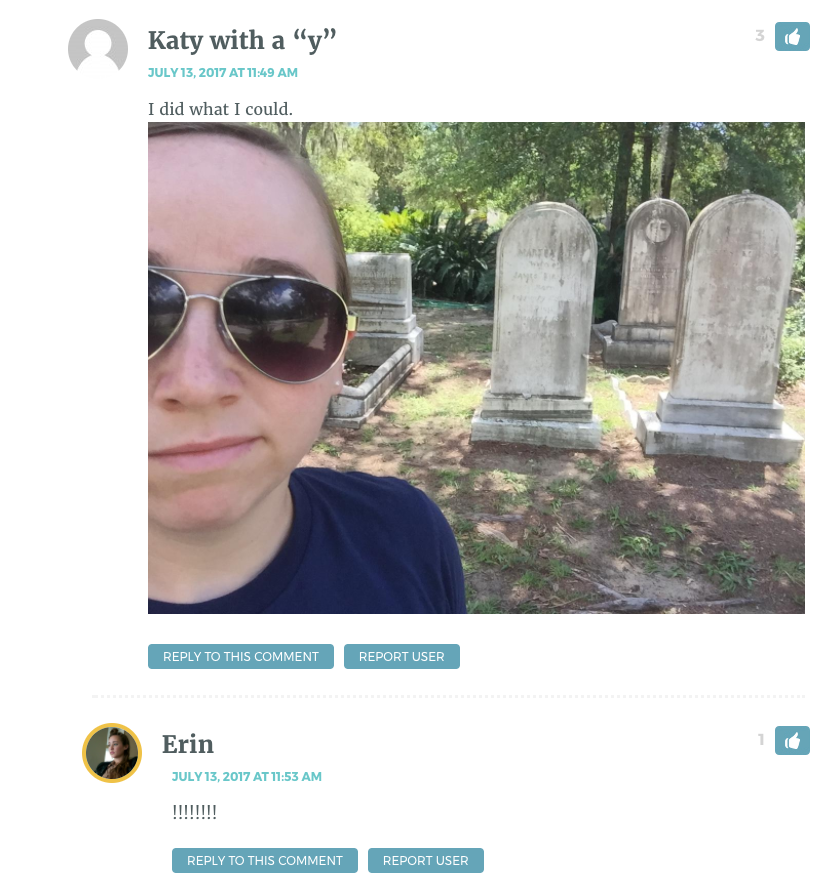 On BREAKING: "The L Word" Is Getting A Reboot, Bless Us Everyone:
The Fake News Award to Allison:

The Very Cool L Word Award to verycoolname: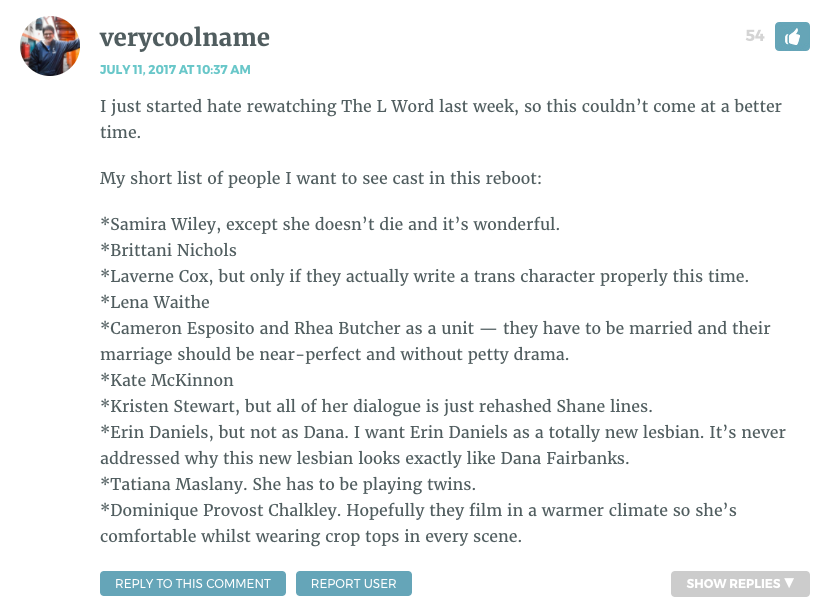 And the One Ilene to Rule Them All Award to Carmen SanDiego:
On What Actually Useful Things Did You Learn From Your Exes?
The How You Doin' Award to Elle:

On "Orphan Black" Episode 505 Recap: Defy Them:
The You Came in Like a Firework Award to willow rose:

And on Queer Celebrities! They're Just As Weirdly Giddy About "The L Word" Reboot As You Are!
The Fahrenheit 45L Award to Valerie Anne: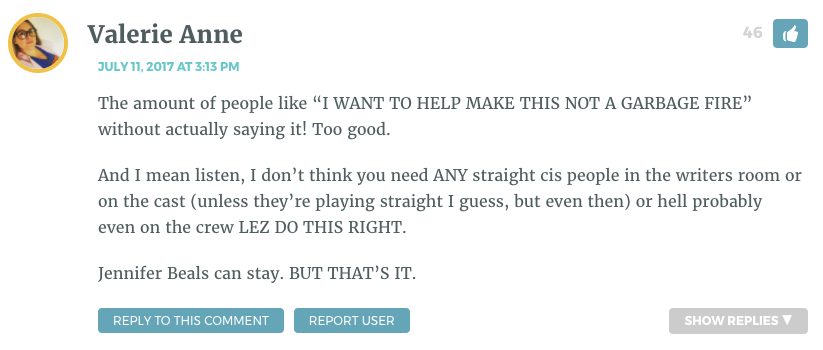 ---
See a funny or amazing comment that needs to be here? E-mail me at queergirlblogs [at] gmail [dot] com!