Even if you don't know Jazzmyne Robbins by name, you've probably seen her in a bikini. The BuzzFeed video producer and star made waves last year by documenting her first time wearing a two-piece as a plus-size woman, racking up millions of views and inspiring others to celebrate their own beach bodies. Robbins is a dynamo, a pal, a babe, and a personal fashion icon of yours truly. Here's how to get her style.
Sex-Positive, Body-Positive Pieces
Robbins literally wears her convictions on her sleeve in queered-up, feminist as fuck pieces like fat-positive and anti-misogynist statement tees, and, of course, The Tata Top. You should too!

1. Slut Collar 2. The Tata Top 3. Flaws of Couture Windbreaker 4. Make a Woman Cum Hat 5.Wacky Wacko Somethin' 2 Say Skirt
Sheer Shit
Plus-size people are supposed to cover up, say the rules — not that Robbins plays by those. Sheer, lightweight fabrics are just her ticket for showcasing every glorious, sexy, thoroughly human lump and bump.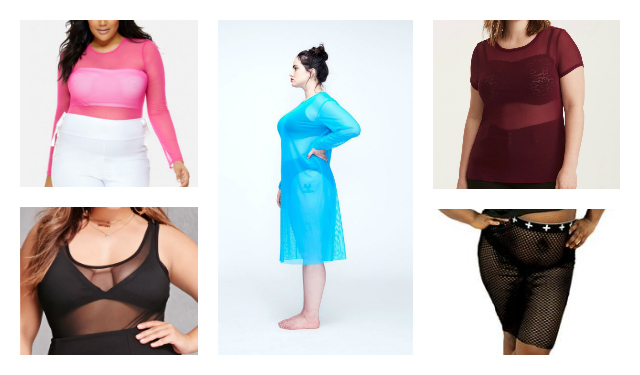 1. Pink Long-Sleeved Bodysuit 2. Black Tank Bodysuit 3. Universal Standard Thames Dress 4. Torrid Mesh Tee 5. Chubby Cartwheels Mesh Skirt
Something A Little Dangerous
Whether it's metallic details, leather-y looks, or fabric that's slashed or bound together with laces, Robbins often has a spectacular Mad Max: Thunderdome-type thing goin' on. Hot.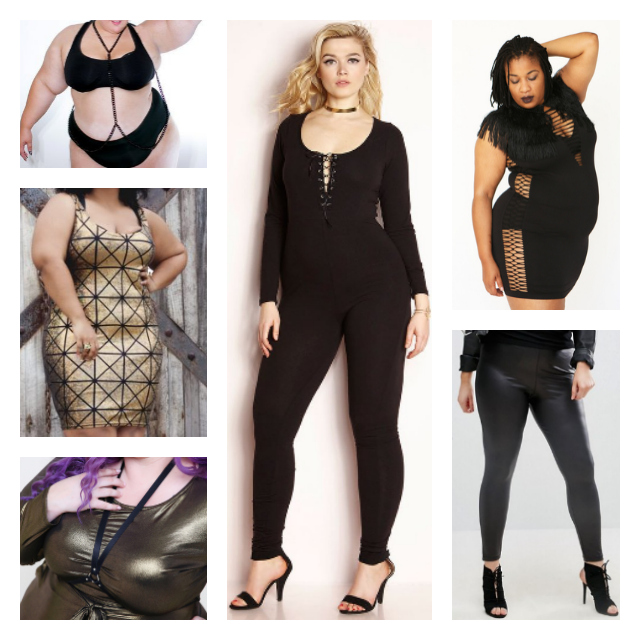 1. Ready to Stare Y Body Chain 2. Courtney Noelle Tina Dress 3. Tough Luv Harness 4.Lace-Up Catsuit 5. Slashed Teggings Dress 6. Faux Leather Leggings
The Brighter, the Better
When she's not swathed in black, the pendulum of Robbins' aesthetic swings in exactly the opposite direction. Take a cue from her in these pieces, and never get lost in a crowd again.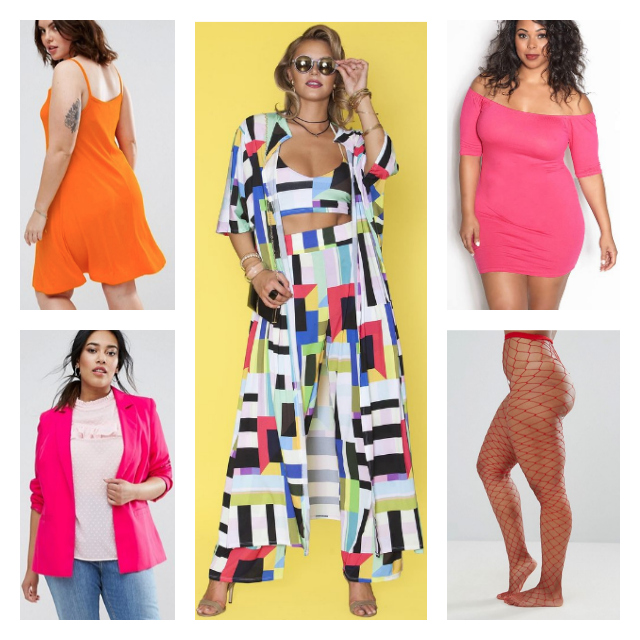 1. Orange Swing Dress 2. Pink Blazer 3. Rue 107 Multicolored Duster 4. RebDolls Pink Minidress 5. Asos Red Fishnet Tights
A Sprinkle of Sporty Spice
The importance of comfort cannot be overestimated, and Robbins makes the athleisure look her own. After all, why work out when you could always work it?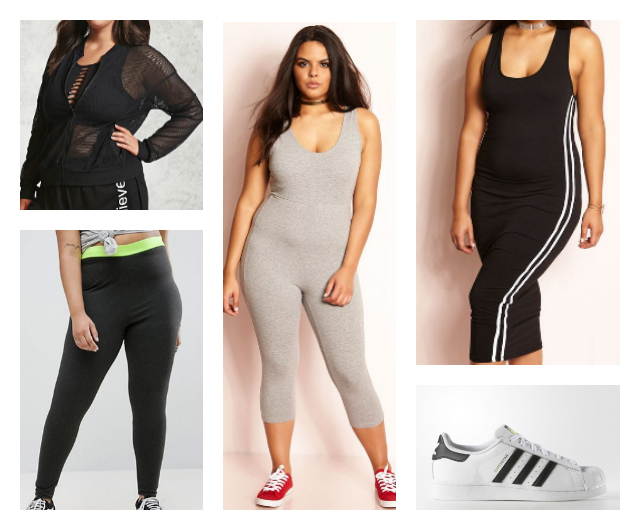 1. Forever 21 Mesh Jacket 2. Neon Waistband Leggings 3. RebDolls Heathered Jumpsuit 4. Striped Side Dress 5. Adidas Shell Toe Sneakers