feature image via Shutterstock
Hello, glimmering morning dew drops! Thanks to Alaina for bringing your Sunday jolt of Funday last weekend while I was in Connecticut for my little sister's wedding. They're the BEEEEES KNEEEEES!
The wedding trip was our first multi-day travel situation with the baby and we were all exhausted by the end. But it was a beautiful weekend! Remi was the flower girl. I was the matron of honor (which sounds so weird to me…matron of honor). Waffle was the most supportive partner ever. Because when we got to the hotel early, little dino had her first swim/splash in the hotel pool!
It was a fabulous trip, but I missed ya'll! It's good to be back!
---
It's All Rainbows at Madrid World Pride
More than a million people poured into the streets at Madrid World Pride, which was a triple-threat combo event of World Pride, Madrid Pride, and Euro Pride this year. Among the events and celebrations was a three-day international human rights summit focusing on Latin and African LGBT rights; a high heel literal drag race; a tribute to rainbow flag creator, Gilbert Baker; live performances from Conchita Wurst, the Weather Girls, and Ulta Nate; and a lot more over 10 days. Madrid even added crosswalk walk/don't walk lights featuring same-gender couples walking hand in hand that will remain up after Pride.
It was the first time Madrid hosted World Pride. The 2019 Wold Pride will be held in NYC to commemorate the 50th anniversary of the Stonewall Riots.
---
Fighting Back Against Discrimination in Georgia
Lamba Legal is petitioning the U.S. Supreme Court to rule that existing federal civil rights laws protecting workers from sex discrimination should extend to gender non-conforming LGBT workers. Jameka Evans alleged in the initial lawsuit that her supervisors at Georgia Regional Hospital violated Title VII by discriminating against her and firing her based on her gender expression. Her appeal to Georgia's highest court was denied, so the last available option for Evans' case is to petition the Supreme Court.
Keeping your job shouldn't depend on whether or not you pass for straight. There is no way to draw a line between sexual orientation discrimination and discrimination based on gender nonconformity because not being straight is gender-nonconforming, period. – Greg Nevins, Lambda Legal
Earlier this year, the 7th Circuit Court of Appeals ruled that laws prohibiting sex discrimination extended to Indiana teacher, Kimberly Hively, who alleges she was fired because of her sexual orientation. Other appellate courts have also upheld that Title VII protects LGBT employees from discrimination based on gender identity, gender expression, and sexual orientation under the existing sex discrimination rule.
This is a BIG DEAL. We've told courts for years that the #CivilRightsAct protects #LGBTQ employees. Now we'll make that case @ #SCOTUS. https://t.co/Af0alk6Mmd

— Lambda Legal (@LambdaLegal) July 6, 2017
It is not yet known whether the Supreme Court will choose to hear Evans' case. Fingers crossed for her!
---
Here, Queer, Etc.
+ 20 Films Women Will Love at LA's Outfest LGBT Film Festival. Trish Bendix has some movies you should look out for at Outfest this year.
+ Making Queer and Trans Asian American Identities Visible. EXCUSE ME. This photo project made me heart FUCKING SING. Do yourself a favor and check it out!
+ Creating a Home for L.G.B.T. Seniors in New York City. Because aging should not mean having to go back into the closet!
+ Will 2017 Be the Year of the Transgender Candidate? Sounds good to me!
+ Sasha Velour Examines Bonds Of Queer Family And Community In New Drag Magazine. You can order it now!
---
Mormon Founder of Mama Dragons Supports Her Trans Kid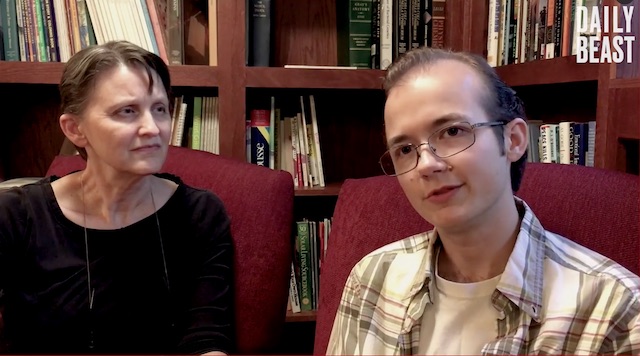 Meet Neca Allgood, a devout Mormon woman who not only fully accepts her transgender son, but helped him realize he was trans as a teen and founded Mama Dragons, a nonprofit organization for mothers of LGBTQIA kids.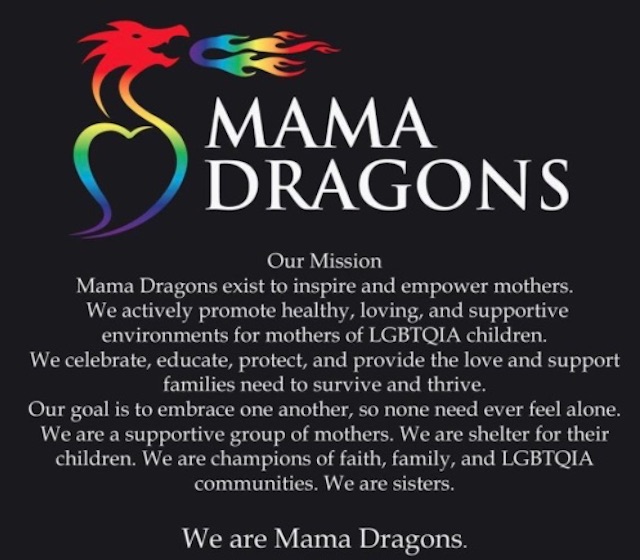 Mama Dragons came out of a Facebook message thread in 2013 between Allgood and a few other Mormon moms of LGBT kids and now has over 1,000 members worldwide.
When her son Grayson came out as trans, Allgood didn't have an online community to turn to. She says she relied on prayer and that she "received answers telling her to help [her son] transition" and that's what she did, including buying him a new suit for church. Both Grayson and Allgood continue to be devout in their faith.
---
Hannah Hart Has Some Yummy News For Ya'
Skip to 8:38 if you just want to deets with none of the fun getting there.