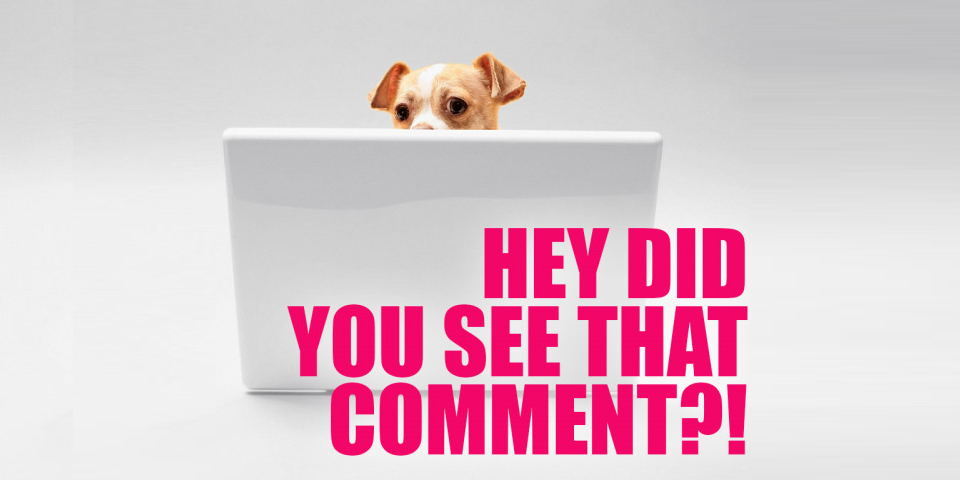 Hello! Did you know that yesterday was #LoveYourPetsDay? In honor of such a momentous occasion, may I present: Daniel Tiger (Danny) as a puppy in 1996, and Cyrus (who is curled up next to me at this very moment) as a puppy in 2007! If you want, please please please tell me about your pets in the comments!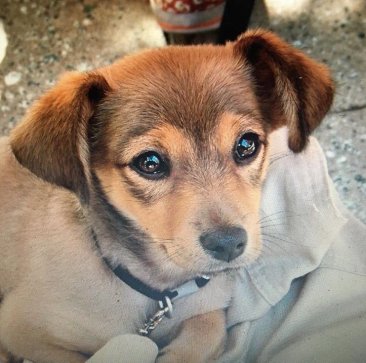 This week, Saturday Morning Cartoons has a brand-new regular comic, The Lakeview Crew!
Shelli Nicole's bringing back What I Wore and I am VERY excited.
Everything about this is perfect: Let Us Consider St. Gertrude, the Cat Lady Alternative to St. Patrick.
And speaking of perfect, will you LOOK at these PHOTOS of my very own editor, Vanessa, as she helps Molly illustrate some tips and tricks for hazy, romantic, slightly surreal photographs?!! (Cherry chapstick has been entirely vindicated.)
Read! These! Eight! Black! LGBTQ! Poets! 
Jenn wrote about Greta Garbo, Jenny Lewis, and the nature of icons.
So: After reading Natalie's recap and watching portions of this week's debate, I'm fairly certain Elizabeth Warren's performance was the actual embodiment of the moment in Ghostbusters when Holltzmann licks her gun and then deflates all of the ghosts haunting New York?
And then there were your comments!
---
On You Need Help: How Do I Navigate Being Monogam-ish With My Bi Girlfriend?
The Killing Me Softly Award to CJ: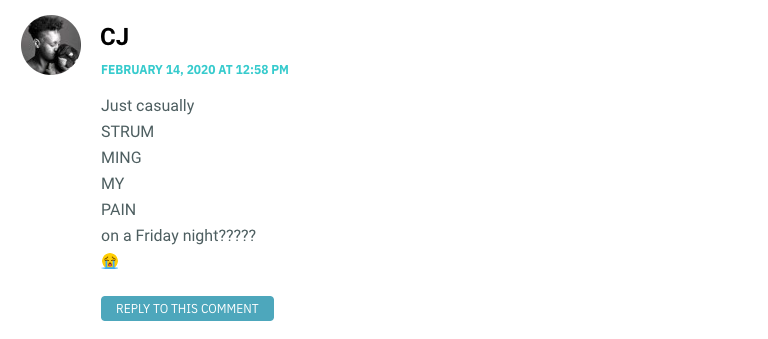 On Ooooohhhh, I Wanna Lex You Up!
The Love Is Not A Lie Award to Rachel:

On Boobs on Your Tube: The Bold Type's Throwing a Sex Party! Happy Valentine's Day!
The Tops and Bottoms Award to Ruth:

On Bonus Time: Living To Be Queer Elders:
The Second Act Award to stef:
On No Filter: Valentine's Day Inspires Cara Delevingne and Ashley Benson To Attempt Kissing Selfie:
The Millions Award to Deli Twotone and Carmen SanDiego: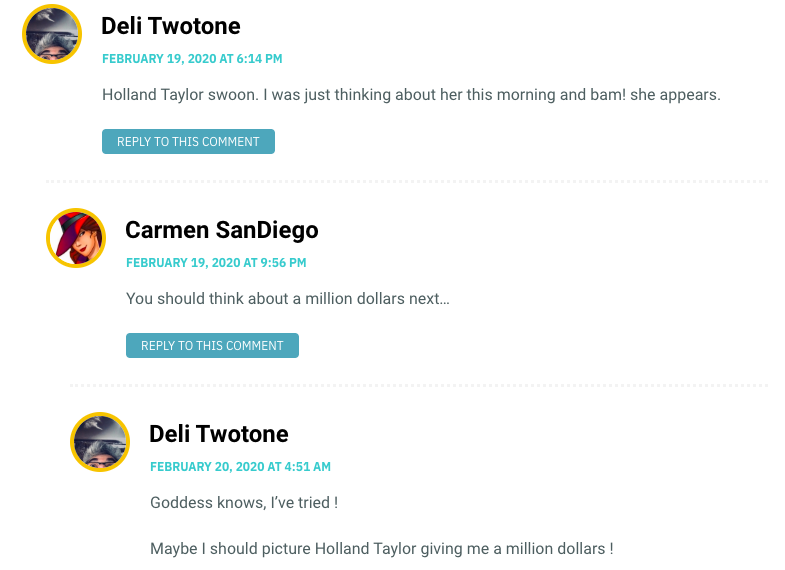 On Let Us Consider St. Gertrude, the Cat Lady Alternative to St. Patrick:
The L.L. Stands for Lesbian Lover Award to Corvus:

And on Cherry Chapstick on Your Lens and Other Photography Tricks & Treats:
The And I Liked It Award to Sarah:
---
See a comment that needs to be here? Tag me! I'm [at] queergirl.