all illustrations by Aubrey Casazza
I have loved my face and I have hated my face and I have been confused by my face. For a stretch of years in late adolescence I thought that perhaps it was important for me to forgive my face. I remember taping my ears to the sides of my head while I slept when I was in middle school, worried they stuck out too far. When I started wearing glasses in high school I realized for the first time how easily I could change my own face, how I am perceived. Reorient my appearance and how I saw even myself. My face has always felt malleable to me. Unstable. Unpindownable. But in an interior way, I can feel always feel my face changing when I identify strongly with someone—a singer, a character on screen, an author's photo on the back of a book that speaks right to me.
It's happened as long as I can remember. I am watching something: a show, a movie, a commercial. I am studying a face on screen, its manifold expressions, its folds, and I can feel it. My own face as a mirror. My own face shifting and mimicking and, yes, practically identical to the face on screen. I have been Meryl Streep and Meg Ryan and Monica Vitti. Tyra Collete and Tim Riggins and every other character on Friday Night Lights within the space of an episode.
The first time I saw Jenny Lewis, I didn't see her at all. It was her name in a comment on a photo on Facebook, back in the days of highly-erudite-indie-song-lyric-captioned photo albums. "You look like Jenny Lewis in this picture," my first girlfriend had written. The girl in the photo had her face tilted down and her arms out as she walked through some ruins in Greece, perfect sun shafts on her long dyed-red hair, heavy bangs. Who the fuck was Jenny Lewis? I asked Google, as a way of asking who the fuck was this cute new friend my girlfriend made while studying abroad. And why, by the way, didn't I look like Jenny Lewis? Alone in New York at the time, I became obsessed with Jenny. Maybe if I knew all her songs, every sardonic, split-lip brilliant lyric, maybe then I'd be enough. I cut bangs and never cut the rest of my hair. I sang and sang into the mirror. I longed to feel my face transform into her tiny elfin grin. I considered dying my scraggly hair red.
When I feel my face in the face of someone else, it's not a kind of empathy; it's a kind of obsessive visual association. I do not feel that I am the person on screen, or that I know what they feel or feel it myself. It is at once more internal and more external than that: I feel that I look like them. I feel that when others see me, they see me as I see the person I'm looking at. It happens with people I know, when we are in conversation face to face.
Perhaps this is what is meant when people refer to the gaze.
Perhaps more to the point this is what is meant when people say vanity.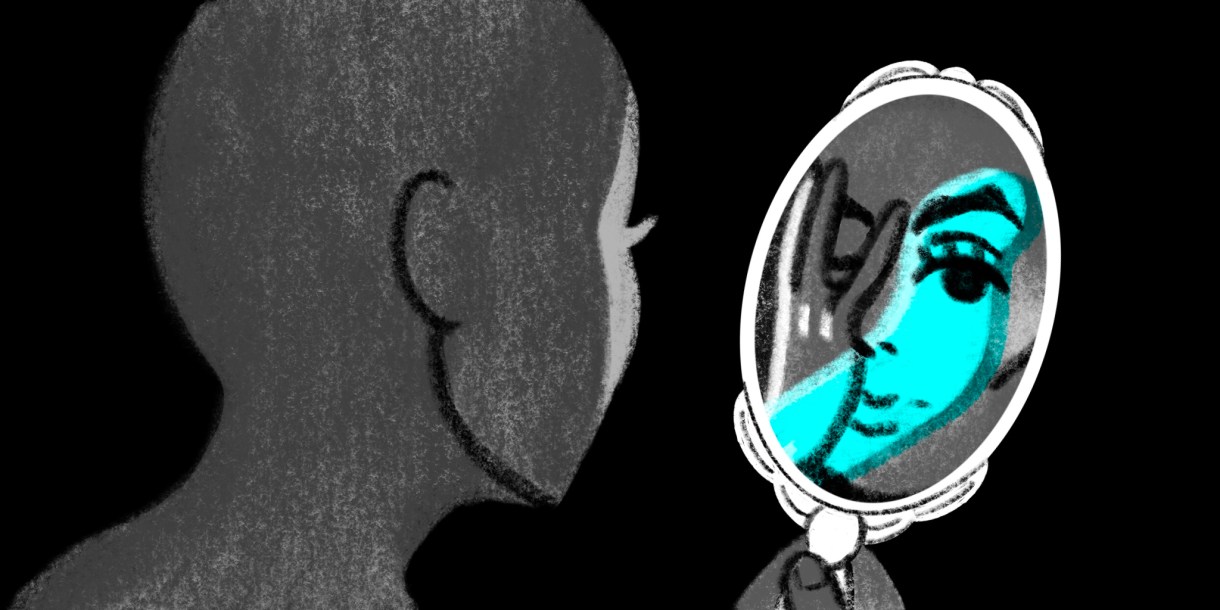 An icon is both personal and shared. When you are listening to them, reading them, watching them on screen or stage, it is like they are singing writing talking just to you. For you. At some point, at the time or decades later, you'll finally see the crowd of others who idolized the same person—listening to Jewel under the bleachers with their headphones, too—or maybe you found the person through someone else. But we each worship alone. That's not quite the right word for it, though. This relationship is about someone you can see yourself in, not a person on a pedestal. Jenny Lewis soon became something else to me, not a look to emulate, but a voice for all the longings and rages still percolating from my stifling suburban teen years. She spoke to me—directly to me—about how to be a woman and how be vulnerable and also badass, angry and joyful, sad and so funny. She became mine, which matters more to this story than how I found her, but how I found her illustrates how close envy and desire live to one another in our world of public images.
My partner Chelsea and her best friend, Borden, were obsessed with Andy Warhol and his troupe of superstars. In high school in Alabama in the 90s, they read all the memoirs and did all the drugs from the Factory era, looking backwards to find—to make—themselves. Reading Chelsea's copy of Gender Performance in Photography, thinking about icons, a photo of Borden falls out. He's swaddled in towels, mimicking a photo in the book of Marcel Duchamp as Rrose Selavy, a 1940s queer icon. For the umpteenth time, I feel my adolescence pale in comparison. Who were my gay icons? Why didn't I miss them, why wasn't I looking for them? We don't always know what we're looking for, what we're missing, until it finds us.
Chelsea reads Warhol to me: "So today, if you see a person who looks like your teenage fantasy walking down the street, it's probably not your fantasy, but someone who had the same fantasy as you and decided instead of getting it or being it, to look like it, and so he went to the store and bought the look that you both like. So forget it. Just think about all the James Deans and what it means."
Since 2012 I've been deep in research and writing about Carson McCullers, a writer who has come to be defined and known as much by her look as by her fiction. In most of her author photos, she is wearing a crisp white button down with massive cuffs and collar, and she's holding a cigarette, and she looks sullen, sad. Like so many queer authors, she is coming out to readers (some of them, the ones trained to read the signals) through these photos. In her author photos I can read other biographical details: when she chopped her hair, when the left side of her face fell from paralysis. After she died, her face became—as it often does—the selling point for her books, and her photos appeared no longer in thumbnail on the back, but covering the front cover. The publishers were selling a persona, a character, the author's likeness first, the book inside second. The overlap between author and work was complete. The same thing happened with Joan Didion's work in her lifetime, her face behind giant sunglasses a substitute, a visual representation the work, its attitude, its pose.
With an author photo, we are asked to see all the language and feeling that the writing contains in the still image. Maybe it's a candid photo, the author's hair swooping across their face, or maybe it's a highly posed, serious portrait, the face turned forty-five degrees from the camera and the eyes piercing back. The photo is always trying for something, and always just missing it.
The way we try to look, try to appear, muddies this line between self and other, between identity, longing-to-be, and longing-for. When Richard Avedon took Carson's last author photo in June 1958, Avedon says, "I remember her saying to me, 'I just want to look like Greta Garbo.'" I know from my research that she would have pronounced this Greeta. Who was Greeta to Carson? A queer icon? A glamorous movie star? A concept, as Roland Barthes would have it? What did she want to look like, when she asked to look like Greta Garbo? Avedon writes, "Even though she was in pain, she couldn't have been more giving of herself. She had complete understanding of the complexity and complicity between the sitter and the photographer and the fact that a portrait has nothing to do with the truth." I'm struck by this insight into portrait photography, and how it reflects Carson's approach to writing her autobiography and to narrating her life. Except the "complexity and complicity" was between her and herself, a fact that any would-be memoirist wrestles with. Who am I vs. who do I want to be, who am I vs. how do I appear.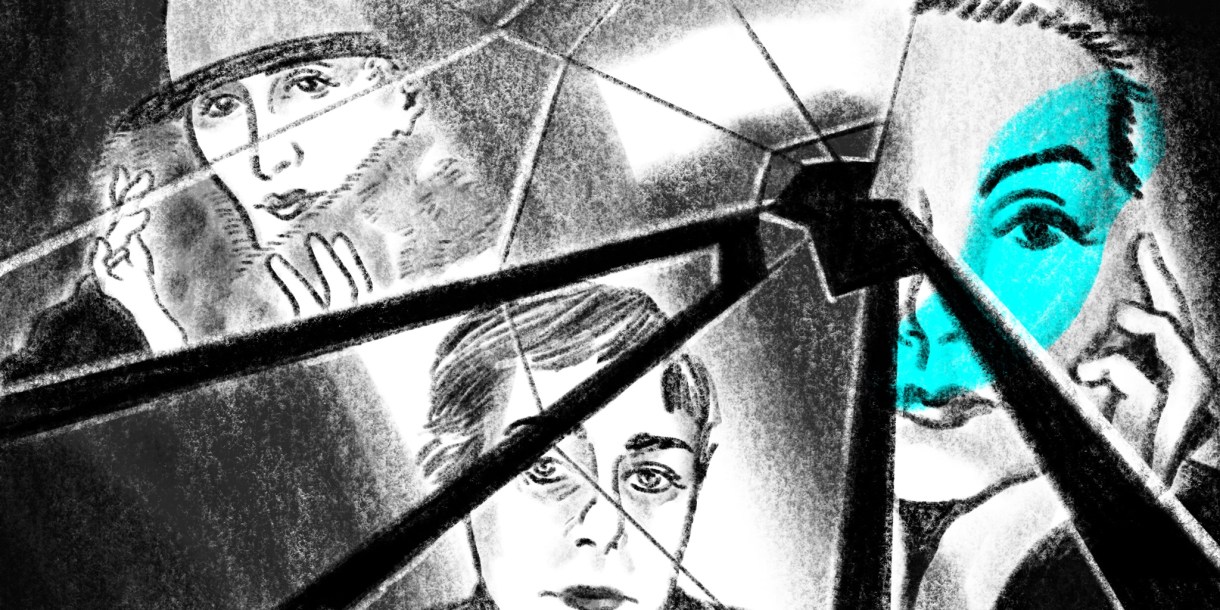 An author's photo can allow a slippage, one that I suspect is queer, between self and other that literature demands or at least allows. The photo lets us have a crush on the person, fall in love a little, and who's to say whether we're really falling in love with them or with ourselves? Who's to say whether we want to be them or be with them? I feel this, alternately, with Carson and with Annemarie Schwarzenbach, her early love. Not always the jealousy, the blinding fury I felt at a woman who looked like Jenny Lewis, but the easy slip of identity, identifying. Envy undercut by desire. A feeling of boundaries pleasantly overrun.
When we see the author's face, what are we seeing? What are we looking for? The author photo, like memoir, like any personal writing, is a construction. A constructed, fashioned self. A setting, a camera angle, a gaze. A haircut, a face, made up or not, shaped or not, an outfit. The author, as with memoir, controls much of this. Can edit. But something slips through, betrays them, too. We notice: bad fashion, bad haircuts, eyes. Wrinkles. We notice, perceive a pose. We aren't fools. I lived for a month in a museum that used to be Carson McCullers' childhood home, and her face was everywhere. Photos, posters, so much fan art. A terrifying portrait of her over the mantle. A life-size illustration of her face hanging above the desk in my downstairs bedroom. I couldn't be anywhere without her face. It became like family, like furniture. Like things I can certainly no longer see clearly. Like my own face, or the face of a beloved.
I've always loved a profile, or an in-depth interview with Terri Gross, some way to get a person encapsulated, like a little pill I can swallow. Here's a life, here's another. Try this one on. It's curiosity, but I don't think it's the prurient kind. More like: who/how is there to be? I never had a sister, so it could be I'm always looking for role models, but I don't want to change myself, these days. I just want to see their world from their eyes for an hour. An icon is less someone for me to emulate, now that the maudlin throws and quicksilver personality changes of adolescence have passed, and more an addition to my mental closet, something I can try on with my imagination as a way of seeing the world beyond myself/outside the limits of my own experience. A face with a name. We get this kind of access to the lives and formative thoughts of celebrities and authors in a way we don't get access to people on the street—those I just have to wonder about, and wonder I do. I like a profile, because like a photo it tries to capture the person in a single sketch, a condensed portrait, rather than say a chronology or bio. It says everything you need to know about this person can be seen and felt in this walk through their neighborhood, this conversation, this description. A telling detail as insight to a soul. Like Carson's cufflinks and cigarette holder and saggy cheeks—what else do you need to know? She's all right there. A way of knowing, being close to someone, recognizing and being fully recognized.
Biographies typically use the same method, capitalizing on a face, and the face, the photo, is metonymy for the whole person. The photos, the likeness, become the person depicted. We are living in a time when appearances are shorthand for beliefs, for personality, for personhood, when a photo says more than anything written about it, says more than actual words or actions.
I'm getting bangs. I'm trying to look like an Instagram picture of myself from 2014 or so. Former self as icon for the aging. There's still a copycat deep down in me—in all of us?
I'm no longer 19, I'm in my 30s and Jenny Lewis is in her 40s. Seeing Lewis in a hilarious New Mexico art deco theater as she performed an unspoken Vegas lounge act tribute to her dead mother, I felt the familiar itch of my face longing to transform. Loving her and also a sense of becoming her. Embodying her. Feeling understood by her and that I understand her. I tried to catch her squinting eye as she raised her arms skyward. "Don't fool yourself," we sang, the audience's cellphone flashlights playing over her gold sequined gown, giant pink and blue balloons catapulting back and forth overhead, "in thinking you're more than you are with your arms outstretched to me." To me.