We all know queer people love to be outside. Like, really, really love it. While the flight of LGBTQ people to urban centres and consequently minuscule dwellings is well-established, Autostraddle's giant survey last year showed that queers will make the most of even the tiniest outdoor patches they can get their green-fingered mitts on. It's time we celebrated the wide open spaces of our rural and suburban queers too, imagining the possibilities for the expanses we inhabit today or dream about tomorrow.
---
Seeing my parents gardening as a child, maintaining borders to appropriate levels of suburban respectability, I assumed that once I hit thirty the knowledge of all plants would be bestowed upon me. Gardening was just one of the trappings of adulthood that one didn't so much do as embody, like wearing clicky heels, or re-mortgaging, or dusting.
Spoiler to readers aged 29 and under: plant knowledge does not magically happen. For many years I lamented to my country-reared wife, Gillian, that I suffered from plant blindness, only to discover it's a real thing. Despite, or perhaps because of, the endangerment to our natural world, humans are increasingly unable to recognise and appreciate the flora around them. While I have always felt a strong appreciation for the variegated wonders of the British countryside, it's definitely the case that I'm more likely to remember the flowers needed for a medicine recipe in an RPG I played 15 years ago than an actual plant I saw yesterday. Fortunately my wife has tailored a rubric for plant identification to my own learning style, so at least I can pick out some big-hitters like foxgloves (has spots on the petals like a little landing pad for bees), or iris (looks kind of slutty).
If you are feeling apprehensive about my credentials for discussing this topic, imagine this feeling amplified tenfold in me when Gillian first declared she was applying for an allotment plot. I was relaxed at first, thinking we'd be years on the wait-list, but a purge at our local allotments quickly netted us a double-sized plot formerly tended by a disgraced MP, dethroned after a rent boy scandal. After he scarpered, it fell to his now ex-wife to oversee, who neglected it into a wild patch of barbed bitterness, little more than a couple of ragged raised beds and waist-high weeds, surrounded by an encroaching ring of razor-sharp brambles. Gillian hacked up the brambles with alarming glee while I winced and idly burnt things. After vastly more effort on her part than mine, we had our blank canvas.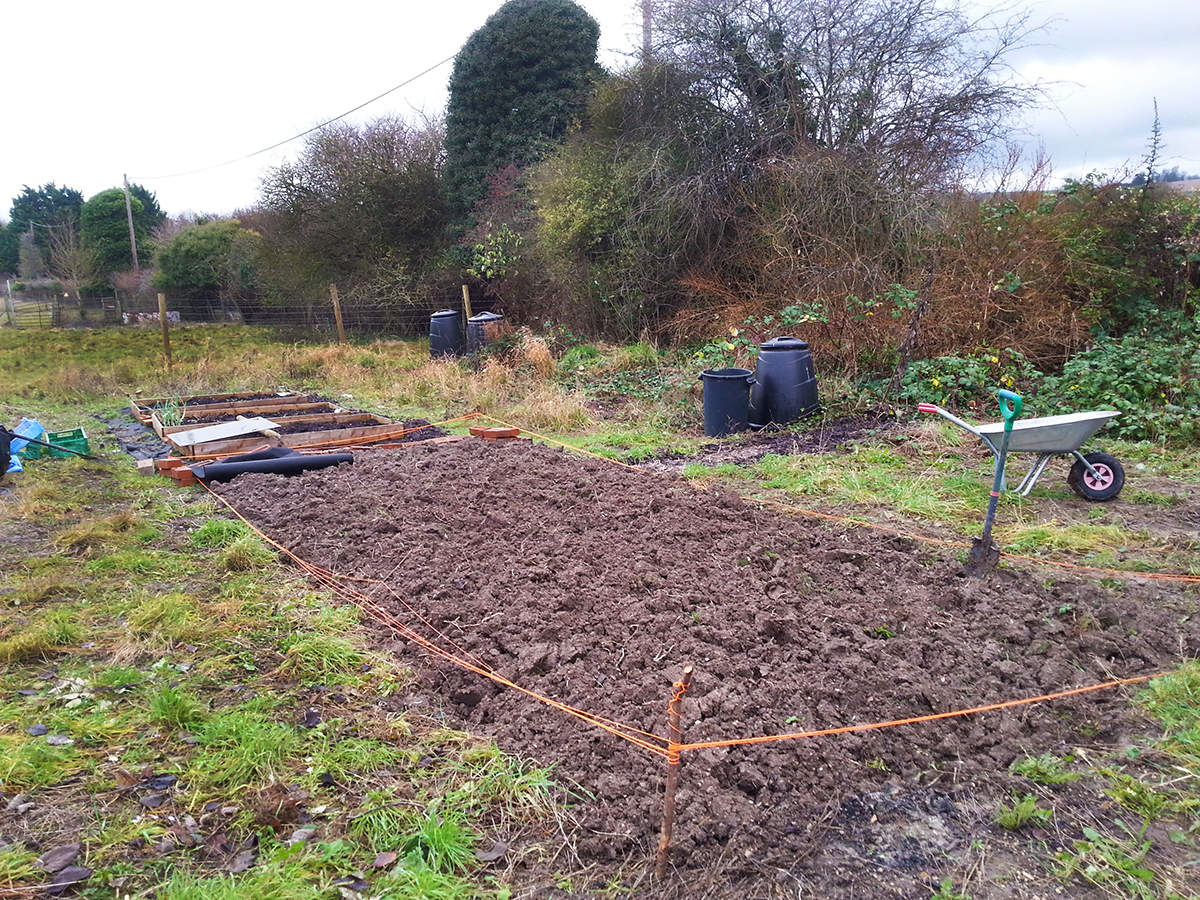 ---
Winter, such as it is in my corner of the Northern Hemisphere, is the ideal time to begin plotting your plot, no matter how large or small. I write as a storm beats at the windows, the wind's whistles and catcalls repelling me into bed, never to brave the outdoors again. What better time to sink into visions of a lush and fertile future, with ideas at their most fanciful and robust, the peril of pests, disease and quirks of weather an oblique consideration.
For me, the strongest factor in overcoming my apprehension about tackling an allotment was the tantalising prospect of bountiful and unusual produce for the kitchen. This only intensified after my wife made a preposterous claim that she could grow more tomatoes than I'd know what to do with and, as we prepare for our fourth growing season, the motivation remains strong to deliciously prove her wrong.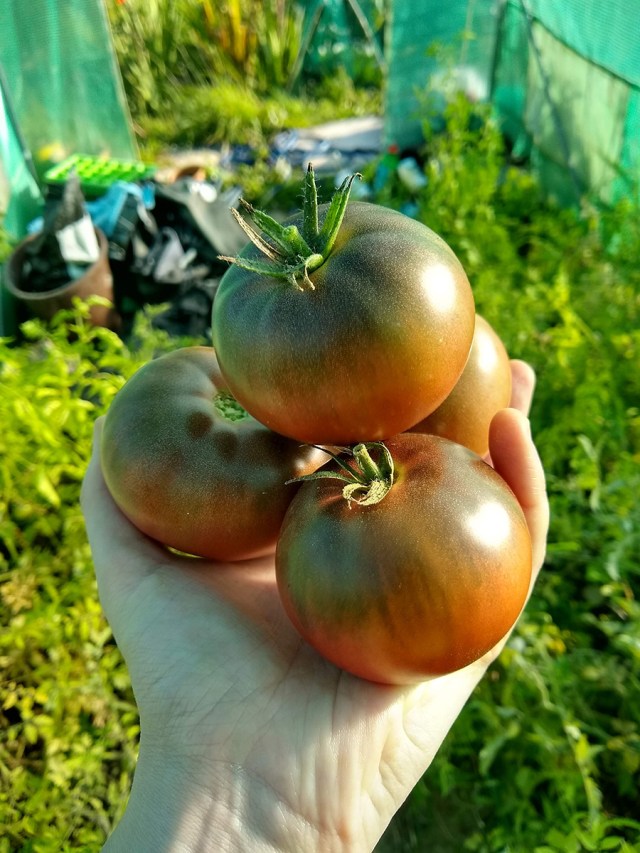 Taking such a goal-oriented approach to a notoriously fickle pastime is probably a foolish endeavour, and I clearly see that where Gillian gets more out of gardening than me is her revelry in process over product, from the sprouting of the first seedling to lugging sacks of potatoes home.
And yet there are multitudes more incentives to grow-your-own. For us, with full-time jobs and no equipment to hand, it was unlikely we'd be able to grow many crops more cheaply than your average amoral multinational agri-business, but there are definitely ways to economise if that's your focus. Even the most casually ethical queer will surely appreciate the benefits of organic crops where you know exactly what literal shit has gone into them, and the possibility of cooking with ingredients measured in food inches rather than food miles. Why even limit it to such earnest considerations: do you want to plant the world's gayest garden ever (think Gayfeathers, Gaillardia, Galium, Kale), do you want to grow pink and blue-fleshed spuds so you can eat bisexual mashed potatoes? The possibilities are endless.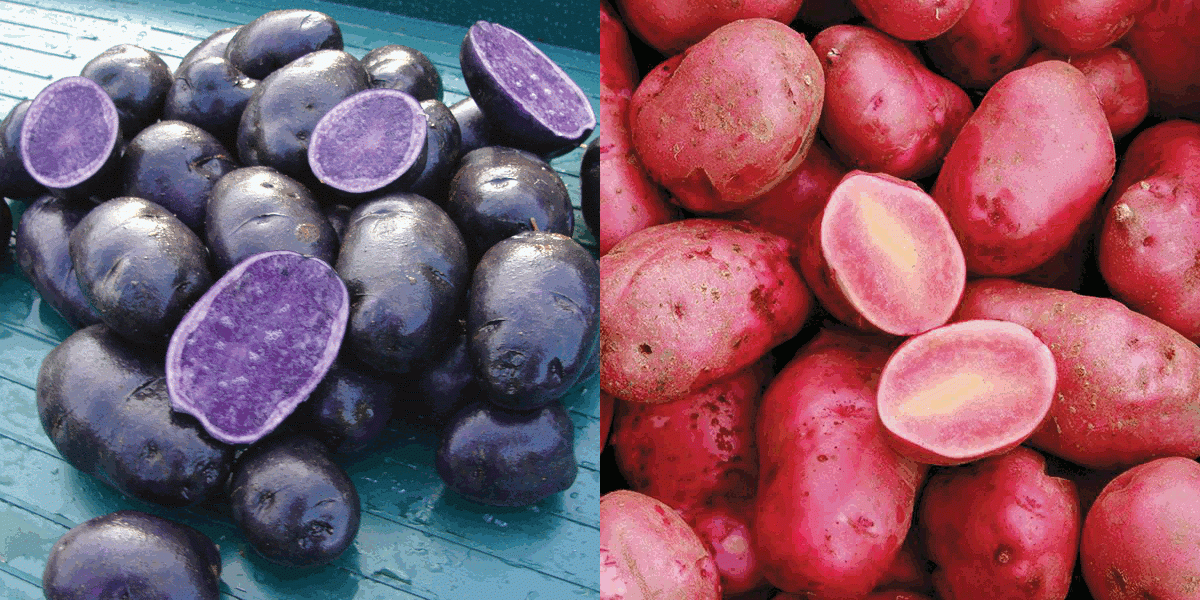 Winter Jobs
Of course, "winter" is a vastly variable term when it comes to climate, but here are some jobs you might be thinking about if now happens to be roughly the time of lowest temperature in your region. Obviously, seasonality varies massively according to where you are! Always follow local guidance when planning your planting. In general, starting things off too early is bad, so lean into prep work if you're finding yourself with abundant enthusiasm.
Some things to consider:
Prune fruit trees
Put up sheds, poly-tunnels, greenhouses, trellises and anything else that make you look pro while also hopefully serving a practical purpose
Wash out old seed pots, buy new ones or (preferably) repurpose containers you have hanging around the house
Research if there's compost you can get hold of cheaply or free, via allotment associations or local councils. Once you're weeded, you'll want to get compost down a while before you start planting, but not so soon that nutrients could get washed away!
Buy some seeds!
Start seedlings indoors – pretty much any crop can get a head start if you start it indoors, the only limit is how much of your dwelling you want to devote to it!
Chit early potatoes: get them sprouting prior to planting
Force rhubarb, because why wait 'til summer? "Forcing" is an act of plant cruelty where you cover the rhubarb to trick tender young stems to grow in search of light. Also, it makes super-weird sounds.
As soon as you can get a spade in the ground, consider planting green manure to mulch up your soil
If the early months of the calendar year yield a very different climate where you are, please share in the comments what seasonal tasks you are up to right now!
Preparation
When the thermometer is in the doldrums, it's the perfect time to attack your land while weeds don't have the energy to fight back. If you're taking over a new plot you'll want to get rid of any invasive plants before you start getting your own crops sown; hopefully an established plot will have beds covered over after the last harvest.
Now's also the chance to make any alterations to your plot. Shed envy is a real feeling that you may have to address. If it's possible, dig new beds or alter existing ones. Much of Britain retains workable soil around the year, a marvel to my wife who grew up on a Canadian dairy farm and is used to frozen ground for nine months of the year, so we can take the opportunity for a bit of remodelling each year. You may have to wait a bit longer!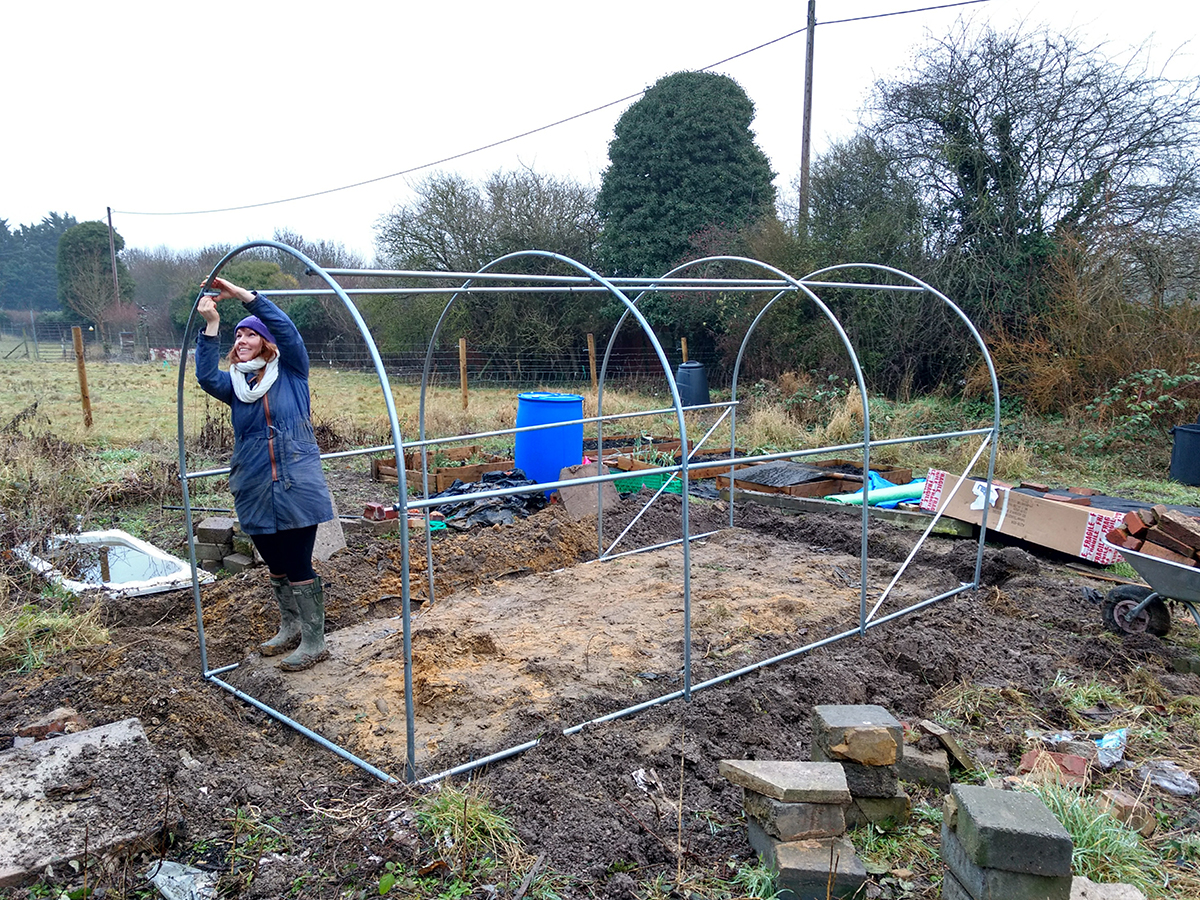 Seeds
However advanced your gardening skills you're still gonna need to work out what the hell you'll be planting for the year. Every growing cycle, you'll learn more about the parameters and capacity of the land you have available, plus your own capabilities and predilections. Perennial truisms – like inevitable courgette/zucchini gluts – married with your own personal tragedies and triumphs create the micro-dramas specific to your own land. For Gillian and I, that means anticipating which of the peas and beans the wood pigeons will decree their preferred snack, accepting that 67 corn plants was probably a bit too much, and resigning ourselves to being failures as lesbians because the whitefly always gets the kale.
While it's possible to buy plants as ready-established seedlings, growing from seed yourself will guarantee the widest varieties to suit your local conditions and your desire for weirdo heritage varieties.
If all of this seems like an impossible dream, maybe the biggest thing you can do is look up allotment and community garden projects near you.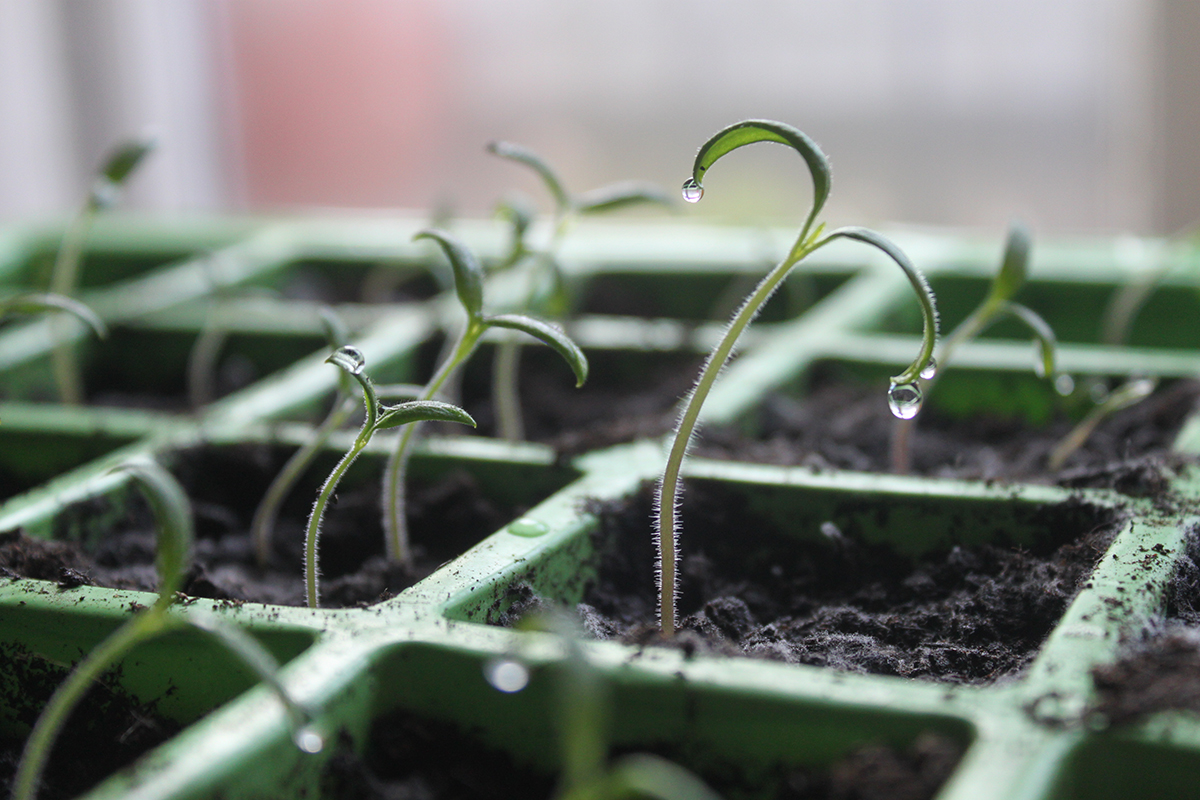 Where to Buy Seeds
Let's not mess around here, we're looking for certified organic seeds, ideally from co-ops or small companies and definitely no-one that's ever been pals with Monsanto. I've not been able to find any queer-owned seed companies, but please pipe up in the comments if you know of any!
In the US/Canada:
Note: although Seeds of Change is perhaps the most widely-distributed certified organic brand in the US and has signed the Safe Seed Pledge, it's owned by Mars. Bummer.
In the UK:
Seed swapping is also a thing! Search for events in your local community.
When it comes to knowing what to buy, obviously what you like to eat is the main deciding factor. My own personal decision tree is something like:
Does it taste good
Will it actually grow here
Does it have a rude name/the potential to grow into a shape with puerile appeal
While researching seeds, you may also want to keep an eye out for what's marked as a good pollinator (save the bees!), and take into consideration companion planting – aka what plants get along together.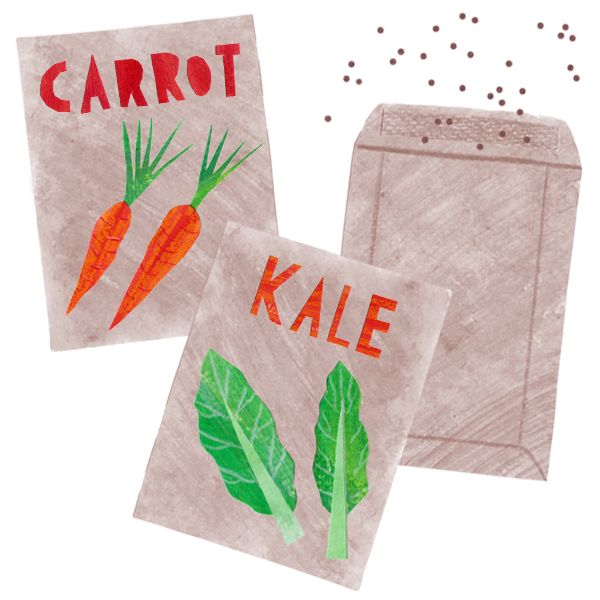 Inspiration
These are just a smattering of further resources that may help your interest bloom. Please shout out in the comments what your motivators and inspirations are!
Read
For herbs: A Modern Herbal by Alys Fowler.
Alys Fowler is a Guardian columnist and one of the only out lesbian gardeners regularly working in the media. She came out a few years ago, and even wrote a book about it. A Modern Herbal is a great compendium of herbs, how to grow them and their many uses.
For vegetables: Carrots Love Tomatoes, Roses Love Garlic by Louise Riotte
Two classics about companion planting have been combined into one, covering vegetables and flowers. Use this to find natural ways to protect and proliferate your plants by getting them to work together, like they are in a superhero team film.
For everything organic: New Organic Grower by Eliot Coleman.
For anyone looking to get super serious about organic growing.
For dreaming of a rural queer life: Patience and Sarah by Isobel Miller.
Set in the early 19th century, this classic of lesbian literature charts the titular characters as they attempt to flee their repressed lives and set up a farm together.
For trying to express your unrequited lesbian crush via the language of gardens: Sister Arts: The Erotics of Lesbian Landscapes by Lisa L Moore.
This academic look at four queer women of history who used various forms of horticulture to express their forbidden sapphic desire is not for the faint-hearted.
For no reason in particular: Front Gardens by Gay Search.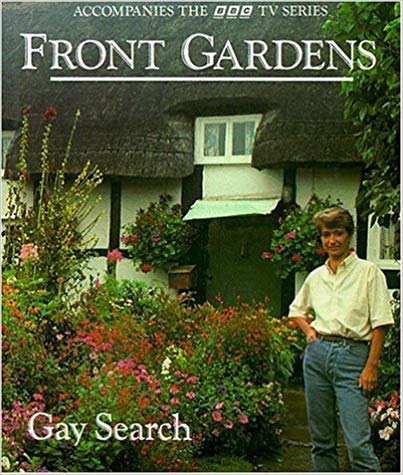 Watch
An amazing documentary about the transformative power of urban gardening in L.A.
A British institution that I cannot omit. The opening seconds of every episode instantly transport you to a place outside time and reality. Be careful, it may turn you into an adult.
Charles Dowding: No Dig Gardening
Another gentle watch, and excellent for people like me that hate digging and incidentally all forms of physical labour.
---
How are things looking in your neck of the woods? Show us in the comments how your mid-winter (or summer!) gardens are looking, and share your hopes and dreams for the horticultural year ahead. If you've got any hot tips on queer gardeners, businesses or organisations you'd like to see featured, hit me up at: sally [at] autostraddle [dot] com
We'll be back in a couple of months for the joys of spring!
---
How To Post A Photo In The Comments:
Find a photo on the web, right click (on a Mac, control+click), hit "Copy Image URL" and then…
code it in to your comment like so:
If you need to upload the photo you love from your computer, try using imgur. To learn more about posting photos, check out A.E.'s step-by-step guide.