Hello!I'm Cee (they/them) and I've been the Technical Director (ie: the tech department) for Autostraddle for about 8 years now. In addition to that, I run a queer web development agency based out of Portland called Dapper Digital.
On the side, one of my biggest lifelong interests is plants. I would have been the fifth generation in my family to go into the floral industry if I hadn't gone into tech. The company my great-great-great aunt started back in the 1800's was called Crowl Fern Co and it was the official city florist for NYC's street Christmas decorations. They also were the official florist for some presidential inaugurations but sadly I do not know which ones. ¯\_(ツ)_/¯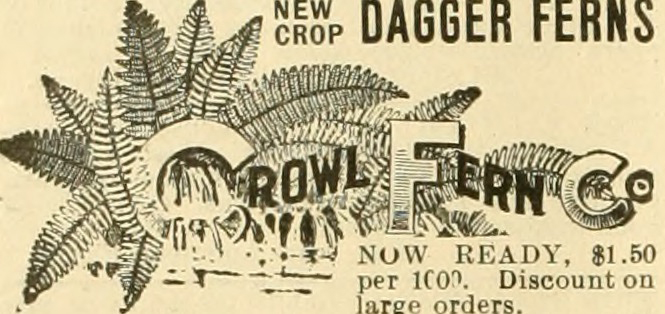 I spent a lot of my youth in my grandparents' fresh flower shop and my dad's wholesale floral shop learning a lot about flowers. To this day I love flowers and plants, and have been keeping houseplants for 25 years now. I currently have over 100 plants inside my house! I've gone through phases of different types of plants I like to collect – from orchids, to cactus and succulents, and now I'm into hoyas and philodendrons, mostly. I often propagate plants and try to grow from cuttings.
I wanted to do this open thread because I realize that a lot of folks are getting into houseplants now and may have some questions about the best way to keep them happy! I'd love to use some of my knowledge to help. Or maybe you just want to talk about your cute plants and show me pics of them. I'm excited either way and I'll be around all day to talk plants with you.
If you want help diagnosing your sick plant, just upload a pic of the plant close up and tell me what's wrong. It also helps me a lot if you let me know where you live and how much light the plant gets (how far from the window, and ideally which direction the window faces). I can also talk houseplant pests too if that's a problem for you (it's been a huge problem for me this year).
Show me your plants! Tell me which is your favorite one and why.
I'd also love cute selfies of you with your plants! SEND ME PLANT SELFIES!
---
How To Post A Photo In The Comments:Find a photo on the web, right click (or on a Mac, control+click), and select "Copy Image Address". Then put that image address into the code below:
<img src="http://www.image-link-goes-here.jpg">
If you're using imgur to upload a photo, you'll need to right click on the image after it's uploaded and select the image address like this: