Apprently millennials have a houseplant obsession, but whether or not you're a millennial, houseplants can really spruce up a living space, especially if you live in a city and don't have easy access to outdoor greenery. It's well-documented by Science*, though, that after your "saturn return,wp_postsaka your late twenties/early thirties, owning (a) houseplant(s) somehow happens to almost all of us, usually without warning. Especially gays!
For a lot of lesbians, our outward gender presentation has almost NOTHING to do with how we behave in a relationship or in the bedroom. I've known some hard butches/studs who were total bottoms and/or sweethearts, and some femmes who were more of a fuckboi than any straight dude. This is well established. Science* has also discovered, however, that your flavor of lesbianism corresponds ONE HUNDRED PERCENT with the type of houseplant that will do well in your home! Who knew?
Recently turned thirty and have an urge of indeterminate origin to adopt a houseplant? Recently moved in with bae and want to decorate? Mourning a lost love and want something to take care of? Passed by one of the new hip plant stores in the gentrified part of your city and want to get some beautiful foliage before they go out of business? Regardless of your reason, here's your guide to which houseplant will fit your personal flavor of lesbianism!
---
Snake Plant
Snake plants (also known as "Mother-In-Law tonguewp_postsfor some reason?) are very hardy and resilient. They also don't require much watering, and can survive in low-light areas. Downside: many pets are allergic.
If you just don't have the TIME to take care of a plant — let's say you're an artsy punk lesbian who lives in a basement (no natural light!) and are out at a concert every night, or frequently sleep over at a dirty new lover's mattress on the floor of their shared room — check out a Snake plant. The name is really punk too!
---
Rubber Tree
If you're an upwardly-mobile, childfree, high-powered lesbian in a minimal loft, but you kind of want something to take care of because that maternal instinct is kicking in, a Rubber Tree might be for you. Adopt a Rubber Tree when it's young, because then it will adapt better to your living environment — which should be consistent. They're good for home or condo owners too, because they can grow TALL. Up to 50 feet! But more likely six to ten feet, the perfect accent piece for the modern post-deco revival upscale thrift store chic thing you've got going on.
They need indirect sunlight, so a full-length window with a sheer curtain over it is great. You also have to spritz them with water as well as water them regularly in the summer, but they'll tell you if you're doing it wrong — the leaves will turn brown and slowly die! Rubber Trees are just like children, but slightly easier. Perfect for you.
---
Boston Fern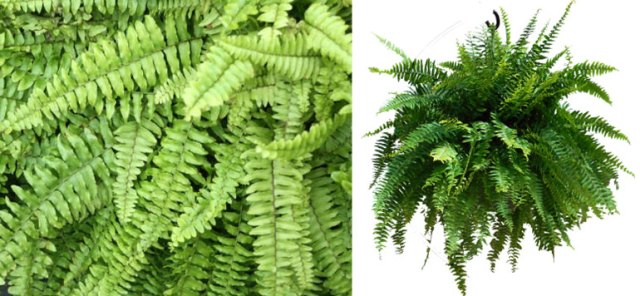 I think you should avoid getting a Boston Fern unless you're a masochist. You need to plant them in a mixture of peat moss, sand, and regular soil. They like to live in a warm, humid environment between 65-75° during the day and between 55-65° at night. You might need a humidifier. They need the perfect amount of indirect sunlight. They need to be spritzed with water daily. They need to be fed with fertilizer regularly. They need to be pruned. They can get pests.
If you're a lesbian into having your life controlled by the whims of a finicky, demanding partner or dom or whoever, maybe you want a fern?
---
Succulents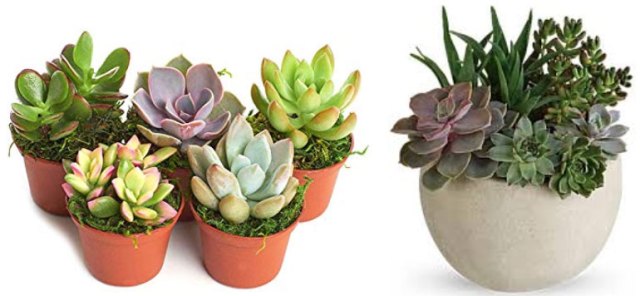 Succulents are the go-to low maintenance houseplant. They're basically cacti. You could plant them in your front yard and they'd probably be fine when you come back to look at them a month later. If you're a low-maintenance lesbian who likes to see your partner or date once a week at most and aren't really into processing or caretaking, a Succulent may be for you!
Downside: they will easily die if you over-water them! Do you vacillate between extreme distance, and then U-Hauling/merging/clinginess/overdoing it? Then watch out. Succulents like consistent LACK of attention.
---
Monstera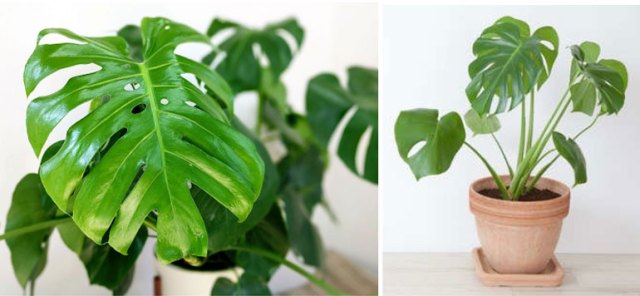 Also known as a "cheese plant,wp_postsmonsteras are lovely and quirky. These are pretty average in terms of maintenance, if you have the right climate for them (they're tropical). They can't get too much sun but need warmth. You're also supposed to wash the leaves every couple weeks! But they can irritate skin, so wear gloves while doing it?
If you have pretty moderate relationship expectations — you generally want to be comfortable, are fine with taking care of someone who's pretty much fine on their own but does like your company, and aren't looking for something low-maintenance and casual OR extreme caretaking, check out a Monstera!
---
Lucky Bamboo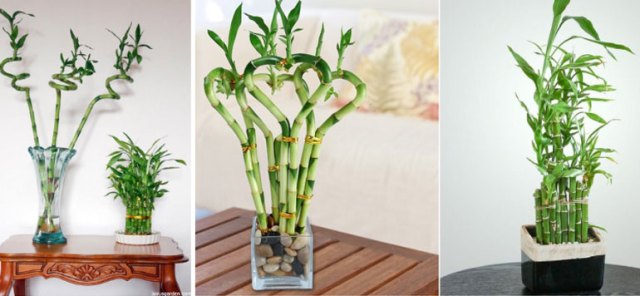 Lucky Bamboo are cute, quirky, and simple (and aren't actually a type of bamboo, apparently). You can even train them to grow into a little heart shape! They don't even need soil. Perfect for your uncomplicated love life. If you're a hopeless romantic lesbian who focuses on the positive, loves cute things, and just wants to be happy, these are for you! Watch out, though – they're toxic to cats!
---
Fiddle Leaf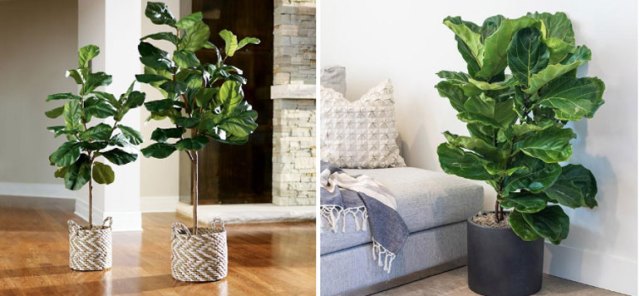 These are so trendy right now, and so beautiful. But unless you are the perfect caretaker, a Fiddle Leaf will die on you. Too much sun? It'll wither. Too little? It'll barely grow and eventually droop to death. Want to redecorate? Nope. They don't adapt to change well at all.
If you're a lesbian who knows exactly what you like, can make decisions and stick to them, keep everything in your life organized and consistent, have very clear boundaries, don't do "messywp_postsor drama, and prefer a date to the museum rather than the bar, get a Fiddle Leaf.
---
Air Plant

Air plants are the perfect hookup buddy/friend with benefits of the houseplant world. They don't even need soil! Just spritz them with a bit of water every day or two. Or you can soak them in tap water every couple weeks — super easy because there's no repotting or soil to deal with. Put them in a room that gets plenty of indirect sun — or they can even survive on fluorescent light! Be aware – they won't live forever. Treat them like a much longer-lasting flower arrangement.
If you're a "not looking for anything serious right nowwp_posts— or ever — lesbian, and prefer focusing on yourself and not really taking on any additional emotional labor or caretaking or having to even think about a lover when you aren't directly in front of them, and are only really here for short-term "arrangements" – get an air plant.
---
Orchids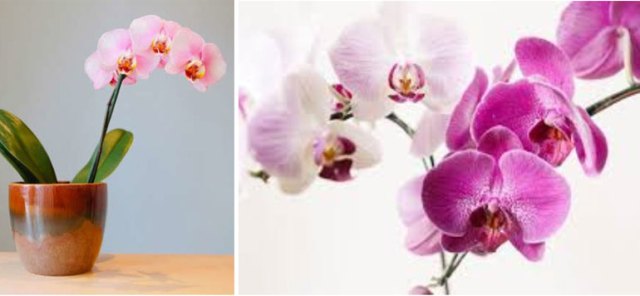 Orchids are delicate, finicky, gorgeous, and delicate. The care and consistent attention it takes to grow one and keep it alive is a Herculean challenge. They need bright but indirect sunlight, and sparse but specific watering. If you're the type of lesbian who caretakes, who's SO DOWN to give up everything to take care of your loved one, are attuned to their every mood, write them weekly love poems, and sit and gaze at their ethereal beauty when they grace you with their presence, then you want an orchid.
*Note: none of this is Science. It's made up. Of course! Enjoy your plants!