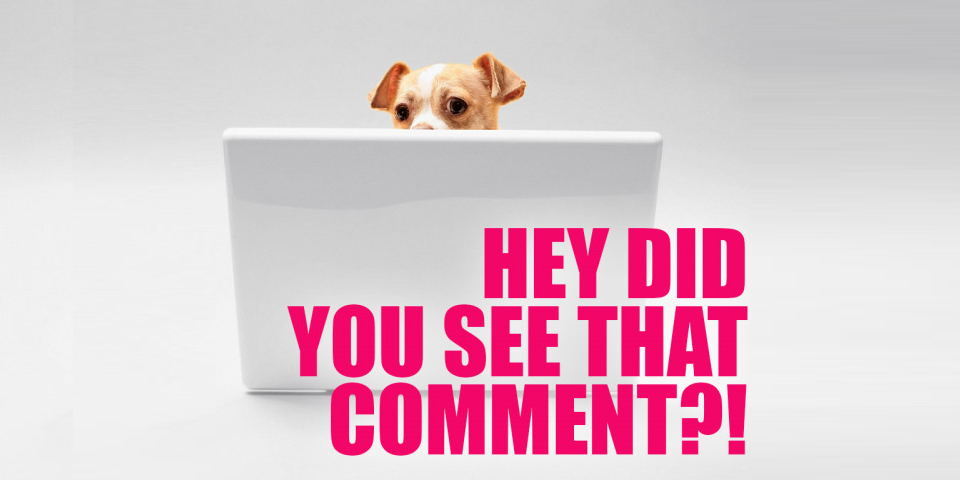 Hi, friends! Okay, it's confession time: I have someone new in my life. Actually, it's several someones, and they are perfect, and their names are Adora and Glimmer and Catra and Bow. I HAVE BEEN WATCHING SHE-RA. It is so good! It is so gay! Every character is so dreamy! Listen, I don't know how animated characters are this dreamy, but they are. It's a fact. And the whole show is such a gift of all-gender plus-ones and suits with untied bowties and so many complex and rewarding friendships! I'm in love!
Anyway…
This week, Audrey published this essay that I first heard at A-Camp, and never really got over: How I Learned to Tie a Tie Without My Dad.
Heather made us this handy flow-chart to help us figure out which Christmas movie to watch.
Want to make a sexy video, but not sure where to start? Courtney's got you.
Rachel wrote about that old gay staple, the white tee.
Riese investigated the allure and mystery of the Bisexual Bob.
You know how every single one of us are constantly yearning for a Hallmark-style Christmas romance movie of our very own? IT'S HAPPENING! A LESBIAN CHRISTMAS ROMANCE IS HAPPENING! And it will star our very own master of emotion, Kristen Stewart. This is a big deal.
In their 69th post for Autosraddle (nice), Archie brought us this perfect gift guide: Let's Scissor Under the Mistletoe.
The TV Team wrote about their very favorite (and their least-favorite) queer and trans characters of the year.
And then then there were your comments!
---
On Ode to My White Tees: A Gay Staple:
The Slouch a Cutie Award to Laura:
On The Bisexual Bob: A Bold Haircut for a Beautiful Future:
The Good Hair Award to Chandra: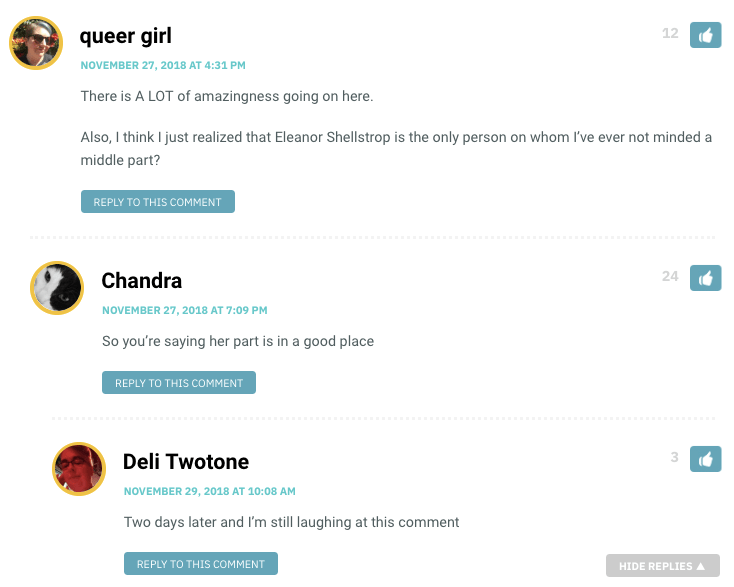 And the Lucky Number 13 Award to Lo:

On Rejoice, Rejoice! Kristen Stewart Will Star in the Lesbian Christmas Rom-Com of Your Wildest Holigay Dreams!
The Vangayrd Award to Jill:

And the Reason for the Season Award to Snaelle:

On No Filter: Tegan, Shane, Alice and Dana Ring in the Holigays!
The A.L.F. Award to thatottergirl:

On Pop Culture Fix: Three "Deliciouswp_postsWomen Get It On in "The Favouritewp_postsand Other Stories:
The Hot in Herre Award to Linnea:

---
See a comment that needs to be here? E-mail me! Queergirlblogs [at] gmail.com.