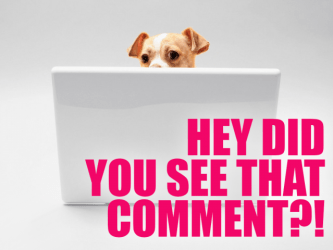 Hello cyber-galactic superstars!
This week we remembered the radical transgender pioneers who came before us, and were reminded that their work has paved the way for much of our freedom and visibility today, though there's still work to do.
We learned some valuable lessons about how to cope with tragedy, and how to handle loss and depression. Seriously, we reflected on some of the most difficult issues of our lives. But hey, it's Friday, we made it — and check out how dapper we look.
Brittani found us an inventive lesbian movie that we can watch when we enjoy time at home this weekend instead of using Lyft after happy hour. Besides, we have so much Fan Fiction to catch up on over the break. While we're at it, maybe an L Word binge wouldn't hurt, either.
---
On This Marked-Up 1998 dELiA*s Catalog is Everything We'll Miss About Our Fave Teen Retailer:
The Dream Big Award to Frog:

On Evan Rachel Wood and Kate Moennig Break Up, Earth Implodes, Sadness Ensues:
The Silver Lining Award to Vanessa:

On Faking it Episode 209 Recap, Heartbroken and Angry and Really Really Drunk:
The Someone Write This Fan Fic ASAP Award to Bria:

On All 6 Seasons of The L Word Retold by Kittens and Puppies:
The Truer Words Award to Juliet:

On Straight People Think Your Gay PDA is Gross, Study Finds:
The Revolution Will Be Consensual Award to jane, Snaelle and Weez: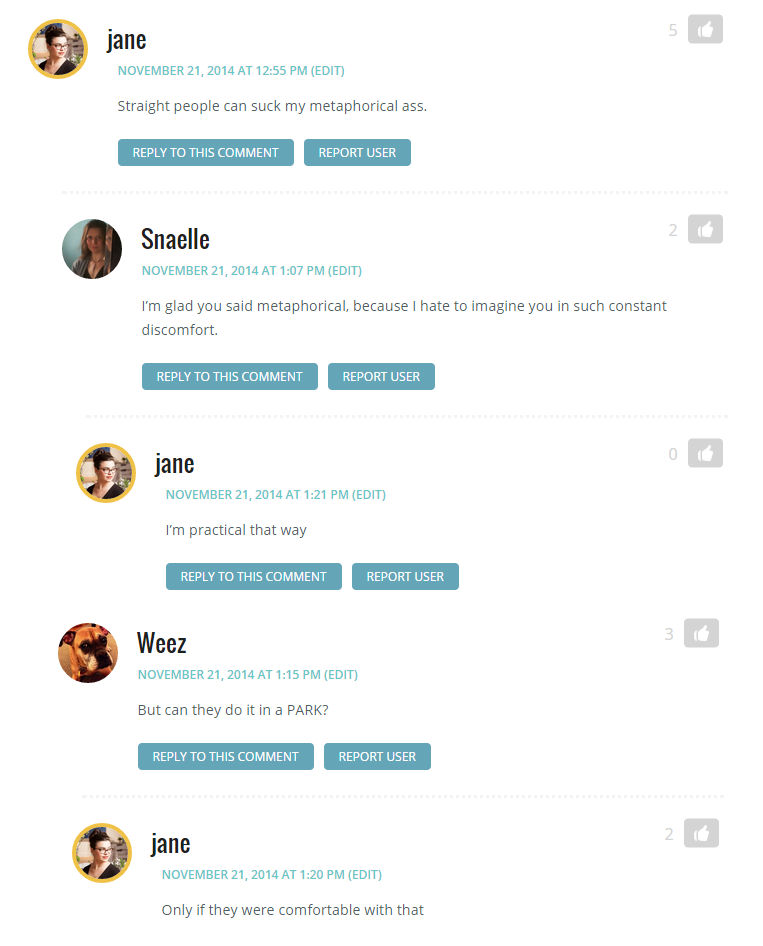 On How We Survived Lesbian Bed Death:
The #thankfulforautostraddle Award to Jess:
---
See a clever, hilarious or thought provoking comment around this website-ship? Email carrie [at] autostraddle [dot] com!