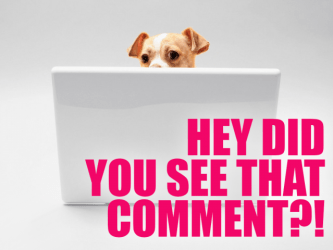 I got stuck in an elevator on the way to my office this morning and I only almost cried twice. Trust falls be damned, there's no better co-worker bonding experience.
Here in the land of lezzes and lingerie (but mostly spell checks and email threads full of feelings) we had an especially hot week. It is Masturbation Month, after all. Need help celebrating? Look no further than 54 Pictures of Miley Cyrus Looking Really Gay. And you guys, the Masturbation Roundtable cannot be missed. Masturbation Roundtable forever. Speaking of doing you, check out this exciting new addition to the merch store! There was also, a HANDful of other goodies like idol worship over Zelda Fitzgerald,  french toast and queer travels in Georgia-the-country.
What exciting adventures did you have this week?
---
On Anonymous Sex Toy Review Squeel2:
The Let Me See Your Tootsie Roll Award to Bess Farris:

On Masturbation Memory Roundtable:
The Handventurous Award to sunbathingturtle:

The Thought Bubble Award to giles: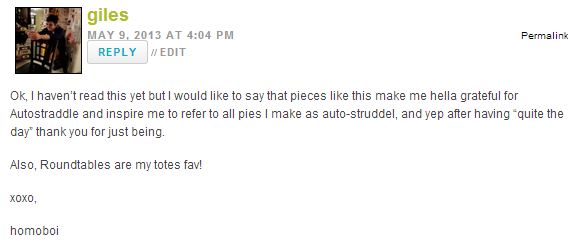 On 54 Pictures of Miley Cyrus Looking Really Gay:
The Hey Girl Hey Award to Hi:

On NPR Appreciation Post:  Top Ten Gayest This American Life Episodes
The Spam Nonsense of the Week Award to Doyle:

On Prairie Homo Companion: To Be More Like A Dog 
The Marika's Ten Thousandth Comment Award Award to Marika:


 
​
---
See a clever, hilarious or thought provoking comment around this website-ship? Email it to me at: carrie [at] autostraddle [dot] com!