As you most likely are aware, the Republican Budget, along with attempting to destroy Americorps and every aspect of women's health as we discuss in House Votes to Pull All Federal Funding from Planned Parenthood and The PP & Me, axes funding to NPR and PBS. This makes me so angry I feel sick to my stomach and want to kick them in the shins. The UK is destroying libraries and now the Republicans are trying to destroy everything I like about America. WHHHHYYYYYYYYYYYYYYYYYYY?!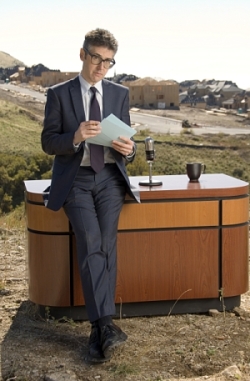 If you don't like NPR, I don't really want to like you. NPR is like a blanket; my parents didn't believe in listening to music in the car and I did not really know there were other radio stations until my older sister drove me home from ice skating one day and my 6 year old brain exploded. The theme to All Things Considered evokes the feeling of staring glassy eyed out a car window at traffic on I94 and to this day Morning Edition makes me feel like I need to go to school. As an American living abroad I still religiously listen to This American Life. Autostraddle has named Ira Glass as one of the top ten people who can do no wrong and I couldn't agree more. NPR needs to be saved and protected, you should sign the petition to save NPR and PBS or give them money by buying the smartphone app or donating directly.
We fucking love TAL as one of the most queer inclusive programs available anywhere. I was surprised to find that there is no list of the queer related episodes, so I am listing some of the best ones for you here. Listen,enjoy and keep in mind that TAL illustrates a diversity of opinions and perspectives both on and within the queer community!


Top 10 Queer Parts of This American Life
+
1. The Best One
Alix Spiegel tells the story of her grandfather and the group of gay psychiatrists, known as the GAYPA, who led to the American Psychiatric Association deciding that homosexuality was no longer a mental illness in 1973. One of the best single topic episodes of there is, LISTEN TO IT AND LEARN THINGS.

2. Trans* Episodes
In Act Two: Infinite Gent, Griffin Hansbury discusses how injecting T changed him and his views on nature vs. nurture. Griffin gives a candid account of the effects of massive amounts on testosterone, male stereotypes, passing and walking down the street. This episode also includes an amusing test of the testosterone levels of the TAL staff.
Episode 247: What is This Thing?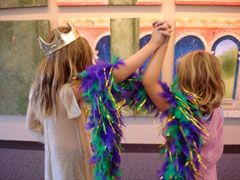 Episode 247 is a Valentines Day episode that explores what love is, and how to find it. In Act Two: A View from the Other Side, Griffin talks to different guys from his group of friends about how they re-learned to navigate dating as straight and gay men.
Episode 347: Somewhere Out There
Act Two: Tom Girls is a powerful and touching story of two 8 year old transgender girls, Lilly and Thomasina, who become friends and their parents attempts to find them a place where they can strive and be happy. This made me cry for reals, especially as one of the fathers is a complete asshole.

3. Lesbians!
As you can tell by now I love TAL, but they are hella short on lesbian content. I found a metric fuckton on gay men, but only 2 prologues that involved lesbians.
Episode 268: My Experimental Phase
In the prologue Nancy Updike tells an amusing story of how she spent 2 years convinced she was a lesbian, even though she had no attraction to women.
Have you ever felt that your girlfriend loved the cat way more than you?

4. David Sedaris is Gay
David Sedaris is one of my favorite humans and a regular contributor to TAL. He is amazing and you should read/listen to all of his stories. There are two things that can always make me laugh. Animals riding on Roombas/wheelbarrows/other animals is one; David Sedaris singing as Billie Holiday is the other.
Episode 27: The Cruelty of Children
Act One: I Like Guys
Teenage David knows he is gay and is surrounded by kids and adults mocking homosexuals. At summer camp in Greece he meets a boy. The boy is cruel. David is funny.
Other notable episodes: Them, What I Should Have Said, Santa Claus vs. the Easter Bunny, The Book That Changed Your Life

5. Dan Savage is also Gay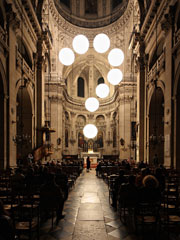 I have some mixed feelings about Dan Savage, but I like the It Gets Better campaign and a few of his stories on TAL are pretty good.
Episode 293: A Little Bit of Knowledge
Act Two: And Daddy Makes Three
Dan's six year old son is vehemently opposed to gay marriage.
Other notable episodes: Monogamy, Republican Convention, Father's Day '98, The Missing Parents Bureau, The Cat Came Back

6. "Sissies"
This entire episode is gay. TAL tells stories about being seen as a sissy, both gay and straight. It includes a sweetly sad story about a man taking care of his mother, a funny act by Dave Awl and Dan Savage reports how even in the gay community it is taboo to be a sissy.

7. Double Lives
I'm still not sure if I am actually a fan of this episode, but it stuck with me. It revolves around a book that Susan Bergman wrote about her father, who lived a secret life as a gay man and died of AIDS. It led to her being contacted by many other children and wives of gay men, as well as men who explain why they choose to stay married to women.

8. The Sanctity of Marriage
Episode 261: The Sanctity of Marriage
Ira Glass interviews a marriage researcher about what makes a successful marriage, and finds that same sex marriages tend to be more stable. In the next act he explores perspectives around DOMA (this episode is from 2004).


9. LGBT Political Issues
As homosexuality is such a hot political and religious issue, it pops up quite a bit when TAL has political episodes. They especially love to talk about gay Republicans.
Episode 272: Big Tent
Act One: Pink Elephant
Patrick Howell discusses what it is like to be a Log Cabin Republican. A perspective I hadn't personally paid much attention to before, and I learned things I did not know.
Episode 372: The Inauguration Show
Act Three: Lions and Lambs
Ira Glass explores President Obama's choice of conservative asshat Rick Warren for the inauguration prayer.
Episode 304: Heretics
Act Two: Fall
This is a single topic episode which tells the fascinating tale of what happened when evangelical preacher Carlton Pearson stopped believing in hell. In the second act, he loses most of his congregation, but finds that he is embraced by the gay religious community. (If you like this episode you should also listen to Godless America)

10. Other Acts Involving Queers
There are over 400 episodes of This American Life, so I am positive I have missed many as queer issues are treated as normal content and not clearly demarcated. In hours of listening I found these acts in which queer people (ie more gay men) were involved but where being gay was not necessarily the point of the story.
Random Queer Acts:
Episode 88: Numbers Act One: Corporate Culture, Episode 53: Valentines day '97 Act Four: Negress, Episode 192: Meet the Pros Act Three: Martha, My Dear, Episode 248: Like it or Not Prologue, and anything else by David Rakoff.



Do you know of any others? Any favorites?