Midway into Season Two of Randy Jackson Presents America's Best Dance Crew, Out magazine touted the MTV program as a show to watch — not 'cause the show itself was "good" or anything, but because contender Fanny Pak was really good … and undeniably kickass and thoroughly homosexy.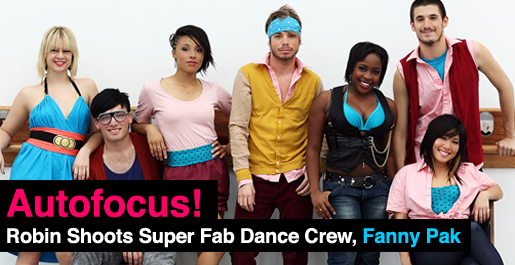 "Looking vaguely like a giant hipster-ish neon ball," Out reported on its Popnography blog, "Fanny Pak consistently stages awesomely inventive dances that, to the observant homosexual viewer, reflect an undeniable gayness."
Nerve.com's Remote Island found themselves in a similar spot (on the couch) — reporting that although they "hated themselves" for watching "anything that Randy Jackson presents," Fanny Pak "had [them] at 'hella.'" They gushed: "Everything these kids touch is pure gold . . . or maybe pure gold lamé.  Prom themed choreography complete with a Mariah Carey ballad, taffeta, spiked punch, and booty bouncing? Please. Give them the trophy.  Is there a trophy?  If not, there should be.  They win."

They lost.
Fans said it was 'cause Fannypak's unique style was too hip, too special and too unique for such a mainstream show to ever fully embrace — shades of Adam Lambert, anyone? Judge Shane Sparks, for example, complained that he wanted to"see the guys dance like guys." Typical.
Well, much like the bright future we imagine for Adam Lambert, these kids haven't stopped moving — they've made a music video with Lil' Mama, perform all over the world and have just released their own line of sneakers at Milkshakes NYC.
Robin shot them last week and these photos are freakin' awesome.
Wanna see what they're workin' with?
We could watch Fannypak dance to 'Single Ladies' all day:

Barracuda and Tifani share a lesbian kiss during this Janet Jackson number:
These children of the 80's named themselves after an iconic item from that time period — one which, we'd like to add, is actually a very convenient way to carry things. So not only do they sport some amazing moves, sexy fanny packs and their own hot new line of kicks, they're hilarious, entertaining and SUPER GAY!
Straight out of a Los Angeles dance studio and led by choreographer/dancer Matt Cady, Fanny Pak brings together seven uniquely talented friends for a dynamic, bold, bright and stylish team.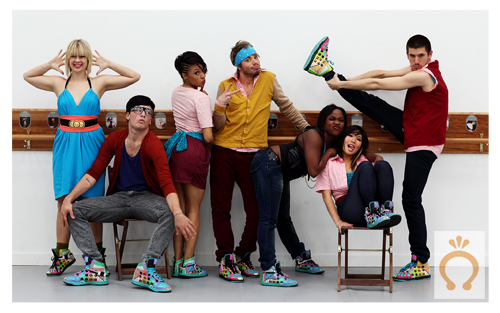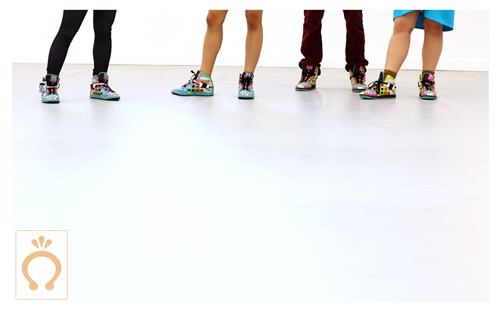 See. Obviously the best way to win an arbitrary reality-show contest is to get Second Place.