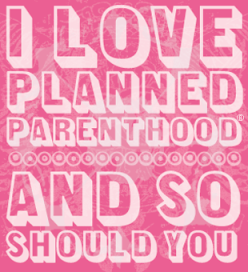 As many had feared and/or expected, the Republican-controlled House of Representatives voted today to cut off funding for Planned Parenthood. After an exhaustive debate, the bill passed 240 to 185 this afternoon. Ten Democrats joined the GOP vote, while seven Republicans voted to continue supporting the organization that has provided essential and sometimes lifesaving care to millions of women.
Don't panic about your ability to get birth control this month, there is virtually zero chance that this bill will also pass in the Senate. In fact, most of the budget proposals made by the House in the last week (cutting NPR and PBS funding for example) won't ever make it to Obama's desk. The president has also specifically set aside $372 million for family planning in his 2012 budget.
Planned Parenthood and the services it provides will not actually collapse because of this vote. That's great, but it's only a small victory if it could even be characterized as a "victory" at all.
This bill sends an unmistakable message to American women that they don't matter and that their access to vital reproductive health services is not worthy of the government's support, let alone protection. I don't think we're exaggerating when we say that this measure is a declaration of war against American women.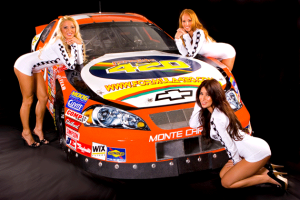 Just to put this in perspective, the House also voted to continue the program in which the Pentagon funds a NASCAR team. A bill introduced by Rep. Betty McCollum would have prevented the Pentagon from spending $7 million on NASCAR and $5 million on drag racing, not counting money also spent by the Air Force and Navy on the same thing. That's right, NASCAR is more important than your right to reproductive health.
The vote seems especially heartless in light of the testimony of Jackie Speier, the Congresswoman who testified today about her own abortion in front of the entire House and basically the country. Her brave decision to offer up her own personal experience stands in sharp contrast to a the rest of the House, a group that is overwhelmingly disproportionate in its representation of straight white men.
That group decided today that it's more important to pay for cars to move around a track in the hopes that it somehow inspires more people to join the military.
Combined with the vitriolic and unrelenting attacks on the Affordable Care Act, the GOP has clearly announced a position on the poor or even the not-independently-wealthy of America: your problems are your own fault, and it's your job to deal with them, regardless of whether you have any resources to do so. But please join the Army to defend this country which begrudgingly houses your body over which you have limited agency!
Let's be clear that this bill is extremely short sighted and would end up costing the government a bunch of money. According to Planned Parenthood, 35% of their services are contraceptive in nature. Only 3% are abortion. They estimate that their services avert about 612,000 unplanned pregnancies every year. If Planned Parenthood isn't around to give people access to those contraceptive services, then those unplanned pregnancies wouldn't be averted and the government and our health care industry are going to be on the hook for all of the costs associated with them.
"Funding family planning saves the government over $3 for every $1 spent on health care and welfare programs," Gloria Feldt, author and former President of Planned Parenthood, told Tina Dupuy of the East Valley Tribune. "So eliminating family planning programs is the least conservative, most fiscally irresponsible thing they could do."
If you need any more convincing on why Planned Parenthood is essential for women in this country, please read Riese's now timely article from last week, "The PP & Me: Why We All Need Planned Parenthood."
Luckily for us, the people fighting for reproductive justice are brave, and hopefully the message sent by the House today will make it only as far as it needs to to incite people to action and to bolster the ranks in this fight. If you're looking for something to do, signing this petition is a good start, and donating to Planned Parenthood is always great.
There's also a good post here about who to call and yell at and things you can do besides/in addition to calling people and yelling at them.