The bonding experience of owning a pet is a lot like having children — minus dishing out $240,000 before college. You or someone you know surely nurtures an unhealthy relationship with a pet and the only thing better than an unhealthy obsession is an unhealthy obsession in pairs. I say "unhealthy" facetiously as it's pretty much common knowledge that owning a pet lowers blood pressure and decreases anxiety — if you're in a relationship there is nothing you need more!
If you're anything like my girlfriend, Natalie, and I, the connection you develop with your pet will help define your sense of humanity better than most human relationships you have or ever will experience.
Our road to pet parenthood was a bumpy one. Our first pet was a Betta Fish — Laurence Fishburne, who fell on his sword via my elbow accidentally knocking the tank one fateful evening. Unlike his namesake, there was no Matrix bullet-time descent, it was over before I realized it was happening.
"Did you just kill our fish?" Natalie instantly emerged from the next room with the severe accusation as though she suspected I had this plan for awhile. I feel absolutely dreadful about it, despite Natalie's continued suspicion.
During this era, we also had two cats, Dr. Pickles and Ms. John Soda. These cats currently reside with Natalie's mother — due to our eventual discovery that Natalie is severely allergic to cats. Many nights we marveled at the ever increasing welts all over her legs, arms and stomach and her eyelids slowly swelling shut with every passing moment. We figured it was her shellfish allergy, even though she wasn't eating any shellfish. She survived on Xanax and Prednisone (which is a steroid) and yes she attempted to purposefully run over five children with her car during this period. Worth noting, upon arrival at her mother's, Dr. Pickles swiftly abandoned his PhD in favor of the sole moniker "Paris".
A couple years later, after the wounds had healed…enter Gogol, the Mexican Hairless (aka Xoloitzcuintli) extra-terrestrial dog. It was a bit of a haul from Raleigh to King, NC where we found Gogol. His birthplace was a quaint farmhouse with scads of children, animals and heavy indoor chain-smokers. We sat anxiously at their dining room table as Gogol's breeder — who reminded us of a benevolent Aileen Wuornos — described her relationship with Pepe (Gogol's birth-mom). "The thing about this dog is," she took a drag off her cigarette and tossed a piece of American cheese into Pepe's mouth (who was standing on the dining table), "when I die, they'll have to bury her with me, she loves me that much." Selfishly, we hoped this new puppy would adore us with the same Shakespearean morbidity as Pepe.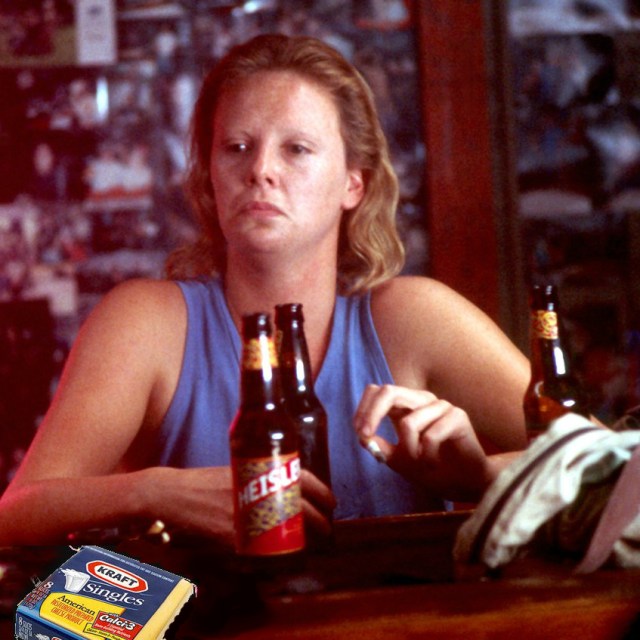 Eventually she handed Gogol over to me with one hand like a bag of frozen peas. I felt the same level of discomfort holding him as I do a newborn baby. "Am I doing this right? Am I supposed to support the neck? Does he have a soft spot on his head?" I didn't want to hold him anymore until he was mine."Wow, his skin is so weird," I immediately regretted saying it and hoped Natalie would recover for the 3-pointer. Natalie is the Groucho to my Harpo Marx, I rely on her witticisms in most social situations.
"I hate when people call these dogs ugly, I think they're so cool and I just love that they're different", Natalie added knowingly. (Swooooosh)
Gogol was, in fact, far from ugly to us — he had silky brown skin with white spots and a fluffy, perfectly centered white mohawk on his head. He rolled over on his back in seconds and fell asleep in my arms — not waking when I passed him to Natalie, his immediate comfort seemed in stark contrast to our trepidation. We exchanged glances, searching in each other's eyes for an answer. Are we ready for this? Of course we were. We asked for directions to the nearest ABC store where we purchased a bottle of premium vodka on our way home with the newest edition to our family.
The puppy years were a challenge. We found Gogol to be a connoisseur of the finer things — thankfully Natalie's things, for the most part. Here is the tally of what Gogol destroyed during his adolescence:
Natalie: Dior sunglasses, iPhone, two pairs of boots, an antique 19th century altar which was a family heirloom
Robyn: A book of The Complete Pirelli Calendars, valued over $200, out of print — an excellent selection. Naturally, he couldn't have obliterated something of less value in our collection like one of Chuck Klosterman's fiction works, Lord of the Flies or anything by Tom Wolfe.
Interestingly enough, he didn't damage anything OTHER than those items. It's as if his gut was some sort of internalized pawn shop and he had no time to waste on proletariat selections.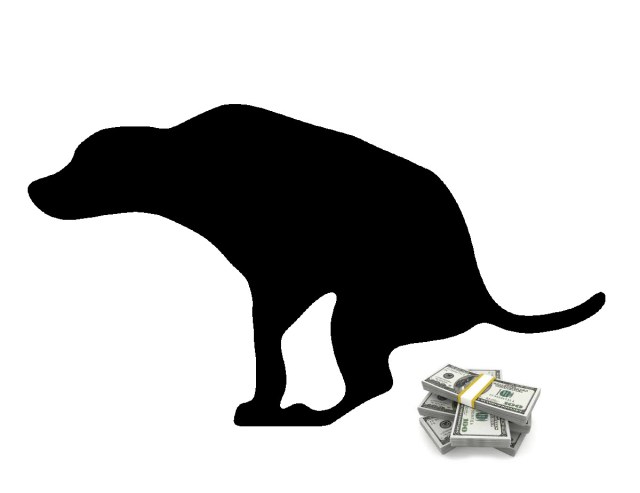 A couple years later we adopted Gustav, the tenderhearted Chinese Crested dog. Gustav came from an abusive show-home in Las Vegas, and rightfully so, he's a tad neurotic. Sometimes we catch him in complete Faye Dunaway regalia, furiously reciting her monologue from Mommie Dearest in the bedroom mirror:
"No… wire… hangers. What's wire hangers doing in this closet when I told you: no wire hangers EVER? I work and work 'till I'm half-dead, and I hear people saying, "She's getting old." And what do I get? A daughter… who cares as much about the beautiful dresses I give her… as she cares about me. What's wire hangers doing in this closet? Answer me!"
Kidding aside, Gustav has retired to a life of leisure free from any pain, worry, and the pressures of celebrity.
That's our basic story. Ready to take the plunge into pet parenthood yet? Here are some things you and your significant other should consider:
1. Together you will discover there is nothing unhealthy about open mouth kissing your pet other than the bacterium campylobacter and salmonella.
2. Have you ever voraciously sobbed while comforting something that just vomited all over your brand new imported Fereghan carpet?
3. You'll likely attempt to make your pet wear shoes and fail.
You may try several times, hoping that maybe your pet is the sneaker type and those boots were just too flashy for his or her taste. Heed this warning; 9 out of 10 pets won't wear shoes ever.
4. Are you ready to spend a lot of money?
Routine vet visits, spaying/neutering, vaccinations, check-ups, flea, tick and heartworm treatments are not optional. You'll need a nest egg for emergencies, too. Prepare for pet deposits if you rent or stay in hotels and plan on bringing your companion. Depending on your species of choice, they will need beds, collars, leashes, and factor in litter for a cat. You will need to budget for decent pet food, treats and toys, unless you're an asshole. Pro-tip: TJ Maxx, Ross, Homegoods and Marshalls are your friends for decent quality affordable beds and toys.
5. You will begin to separate the people in your life into two categories: those who allow your pet into their house and those who don't.
You will gradually begin to eliminate the latter group from your life completely. If you're in really deep, you will start picking off people who don't respond to pictures of your pet with the appropriate level of enthusiasm.
6. Going the dog route?
Prepare to get off your rear several times a day because owning a dog is a lot like living with Jillian Michaels. It's important to exercise and socialize your dog so that he or she doesn't become overly timid or aggressive. Luckily, our dogs sleep in. Your pet may not. Be prepared to potentially wake up earlier than you're used to, if you're not an early riser.
7. Unless you have a hairless pet, a non-shedding breed, a reptile, a caged animal or fish — accept that you may never enjoy the color black with ease ever again.
8. Accept the fact that you will likely love your pet as much as a parent loves their child, to the very last beat of their heart — literally.
The relative lifespan of a human compared to dog is 7.9 to 11.8 years, indoor cats averaging around 12-14 years. Natalie and I have already built an underground bunker stockpiled with non-perishables and an ample supply of booze and narcotics so we may descend into madness comfortably. This is a consideration we did not make before purchasing a pet and something that neither of us are truly prepared for. The lifespan of domesticated animals compared to humans is possibly nature's cruelest invention.
Consider the responsibilities above before diving into pet ownership together. If you're ready for the commitment of time and money, the physical, spiritual and emotional benefits can be innumerable. Plus, there's nothing like the thought of a gruesome custody battle to keep you together.
Pet owner already? Share your experience!