I am pissed off about the Oscars.
First of all, what am I missing about The Social Network that everyone else is raving about? That long-ass dry-as-burnt-toast movie about spoiled genius privileged nerds fighting over who made Facebook first? Aww! Boo hoo ::snifffle stomp stomp sniffle::  someone made more money than you on a website!
Boring!
I couldn't even finish The Social Network because it was so painfully boring and obnoxious.
So. Jesse Eisenberg (who I like) gets an Oscar nom for playing a socially awkward nerd douchebag?
+
But no love for ANY of the women in For Colored Girls?
Nicole Kidman's boring ass gets nominated EVERY DAMN YEAR for an Oscar! Is there a clause in her contract that says "no matter what role I play, I must get nominated for an Oscar?" Must be nice to make the same facial expressions in every single movie and get awarded for that shit.
But NO LOVE FOR ANY OF THE FACIALLY EXPRESSIVE WOMEN IN FOR COLORED GIRLS?????
Ok — the movie DEFINITELY has its shortcomings:
1) The writing. So, I'm a writer and I don't wanna shit too hard on anyone else's writing… but the words from Ntozake Shange's Obie-Award-winning play, For Colored Girls Who Have Considered Suicide When the Rainbow is Enuf, are spellbinding and utterly beautiful.
The words from Tyler Perry's screenplay are cringe-worthy.
2) Just because Janet Jackson plays a fashion editor does not mean she's required to throw a tantrum and yell GET BACK TO THE DRAWING BOARD! at her team. Yeah, no.
3) I do not EVER really appreciate how rape scenes are handled in movies — they're usually unnecessary. In Colored Girls, their decision to cut in a brutal rape scene with an opera performance was distracting — rape is VIOLENT. I feel like sometimes filmmakers try to make them more graphic or violent for a movie's sake and they never need to be — rape is pretty fucking violent all on its own.
But. For Colored Girls held itself together beautifully on the strength of its actors.
For your consideration…
Anika Noni Rose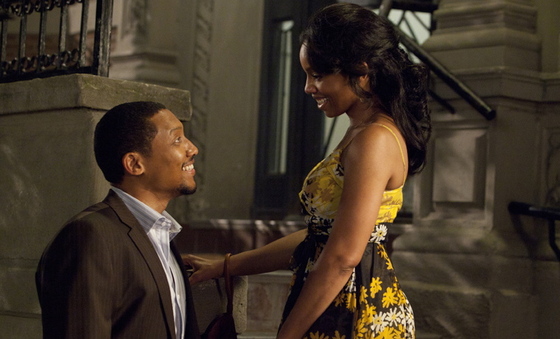 Brilliant. I want to date her in this movie.  Her character speaks Spanish and dances and cooks.  She is delicate and poised and broken.  Effortless. She is the one that is raped… and somehow she ends the movie filled with strength.
+
Thandie Newton
Fucking rocked my world! She plays a brassy badass. In her character's own words "I'm not a prostitute. I just like to fuck.wp_posts ahahahahaha! But even with Showgirls-esque lines like that — her performance is gut-wrenching.
+
Kimberly Elise
Her man throws her kids out of the fucking window. Shouldn't that get a chick an OSCAR NOM???? Her acting killed me.  She played the role of an abused girlfriend/babymoms with such nuance and honesty.  I wanted to die with her.
+
Loretta DEvine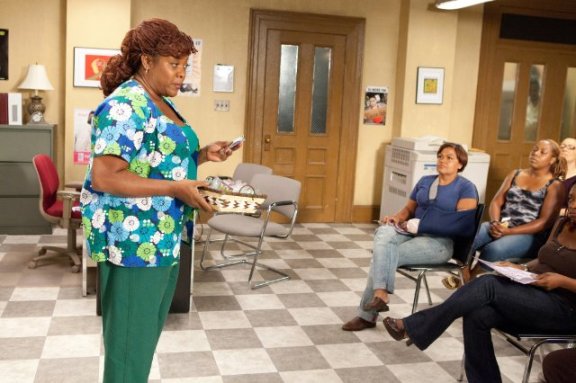 Now if you have followed Miz Devine's career, you will know that she's been in EVERYTHING. She even has her own "Loretta Devinewp_postsway of acting — it's kinda like "BET meets Lifetime." BUT in For Colored Girls she is on her grizzzzz with the acting.  She outdoes herself in believability and connectedness.
+
Michael ealy
Is fiiiinnneee BUT he also puts his acting chops to the test playing an emotionally destroyed war veteran with a drinking problem who [SPOILER ALERT!] tosses his kids out the damn window. Oh, it goes there. He finds the line between overdoing it and creating a believably distraught individual.
I think Hollywood gets mad uncomfortable when African-American cinema steps outside of the comfort zone it's been placed in. This movie ain't Soul Plane, but it also ain't Precious.
The women in this film are in all different types of relationships and come from diverse economic backgrounds.  Perry shows them at work in offices, in dance studios, hitting the streets like a social worker, bartending, housekeeping, being a damn personal assistant.  These women are everywhere.
Perry also took some admirable risks with his music choices and edits. He effectively mixed play monologues in with the narrative action of the film, even intercutting two monologues together during a pivotal scene between Thandie Newton and Whoopi Goldberg. For Colored Girls dabbles in the avant-garde which might also be difficult for mainstream audiences to connect to.
But DAMN, do not sleep on this film.  Matter fact watch it again and tell me if it doesn't make you want to hit the floor screaming and crying out loud over the brutalities that life throws our way.
Then tell me if Nicole Kidman or The Social Network could do that for ya.