You guys are going to love these!
We're excited to unveil our custom "You Do You" pins. They're made of metal with an "antique gold" finish with the letters "YDY" inside a triangle (which is the gay symbol did ya know!) filled with black enamel.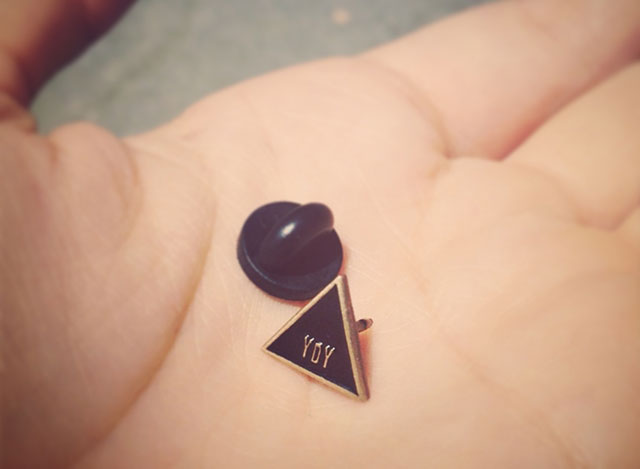 These are tiny, about a half inch at most at the widest part. And they come with a rubber back.
I've given these a spin on the lapel of my fancy blazer, on my Peg and Awl bag, even as cuff links. Someone mentioned that they're going to put their pin on their lanyard. Sounds about right!
So many uses and purposes in just one tiny little package. We think you'll enjoy these.
(Though if you order your pin with another merch item, your pin ships for free.)
And as always: thank you for supporting us!