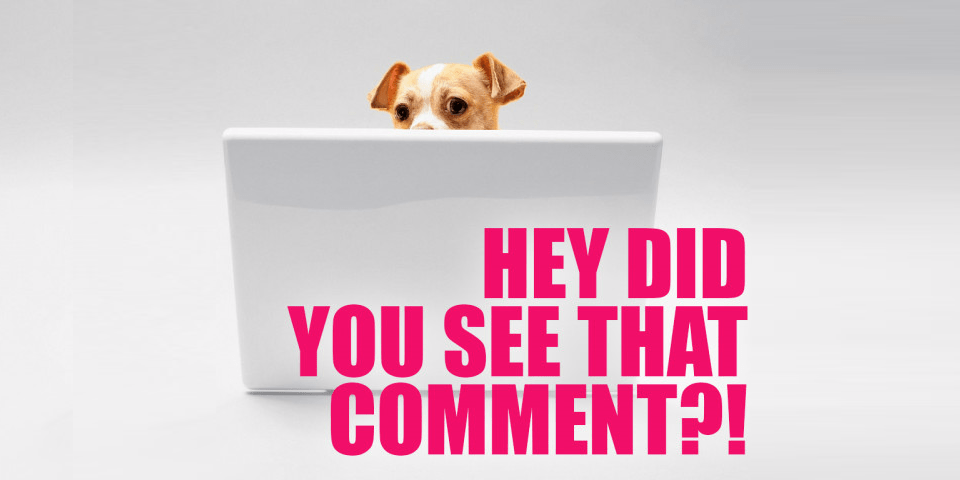 Hi there, lizards and salamanders! I just got home from a long weekend visiting an old friend, and my heart is very full! I also swam in one of the Great Lakes, truly my own personal version of a spiritual experience. What a world we live in, pals! I'm so glad we're here in it together!
This week, shea knows: Joy Oladokun's album Proof of Life just might save your soul. I just put this album on, and it felt like slipping into an absolutely perfect hot spring.
How do YOU cut your brownies? (Unlike so many things we talk about, this…is not a euphemism.)
Everything about this makes me perfectly happy: Brittney Griner's Teammates Rate Her Red Carpet Fits.
Carmen thinks you just might want to make a four-ingredient asparagus tart this weekend! Ya know, she's not wrong!
Zooey Zephyr and Erin Reed are engayged! Love is not a lie!
For Queer Mom Chronicles, Sai wrote about being the only lesbian mom on the playground.
Jenni wrote about menopause and masturbation!
Niko watched Monica, a film about coming home that lets Trace Lysette absolutely shine. And honestly? This review is truly gorgeous in its own right.
Em helped out a reader whose friend keeps taking life too personally.
And last but certainly not least, from Carmen and the Speakeasy,  Janelle Monáe's "Lipstick Loverwp_postsMusic Video Has Fully Melted Our Brains. IMPORTANT.
Then there were your comments!
---
On Four-Ingredient Asparagus Tart for Mothers Day (Or the Friend You Yell "Motherwp_postsat in the Chat):
The Seen and Eaten Award to Wrenne:
On Marcia Gay Harden Makes Olympic Mommi Move, Says ALL Her Kids Are Queer:
The Marcia Queer Harden Award to April:
On Let It All Out: The Technique Helping Me Get Through My First Queer Breakup:
The See Julia Write. Write, Julia, Write! Award to Lara:

On Also.Also.Also: The MILF Aesthetic Is Deservedly Getting a Museum Treatment for Its Queer Icon Status:
The MILF Taxonomy Award to winged-mammal:
On Mini Crossword Included You on That Email:
The More of This Award to KatieRainyDay:

On 10 Books To Read in the Bathtub:
The Rub a Dub Dub? Award to Gen and @caitrw:
And on Chrishell Stause and G Flip Are Full-On Married One Year After Announcing Relationship:
The In a Nutshell Award to Selket: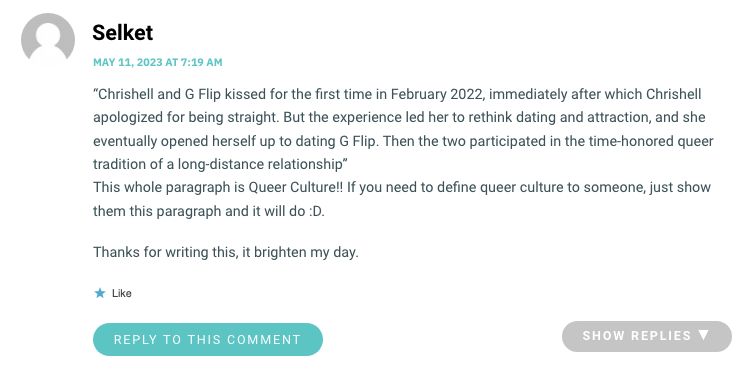 ---
See a comment that needs to be here? Let me know! Tag me [at] queergirl.