I am here today because some extremely gay and evocative Janelle Monáe just dropped (a music video for her new single "Lipstick Lover," from their just announced new album The Age of Pleasure which comes out June 9th).
I'm supposed to write about it, which is unfortunate because also I think watching it broke my brain and I don't… remember how to words.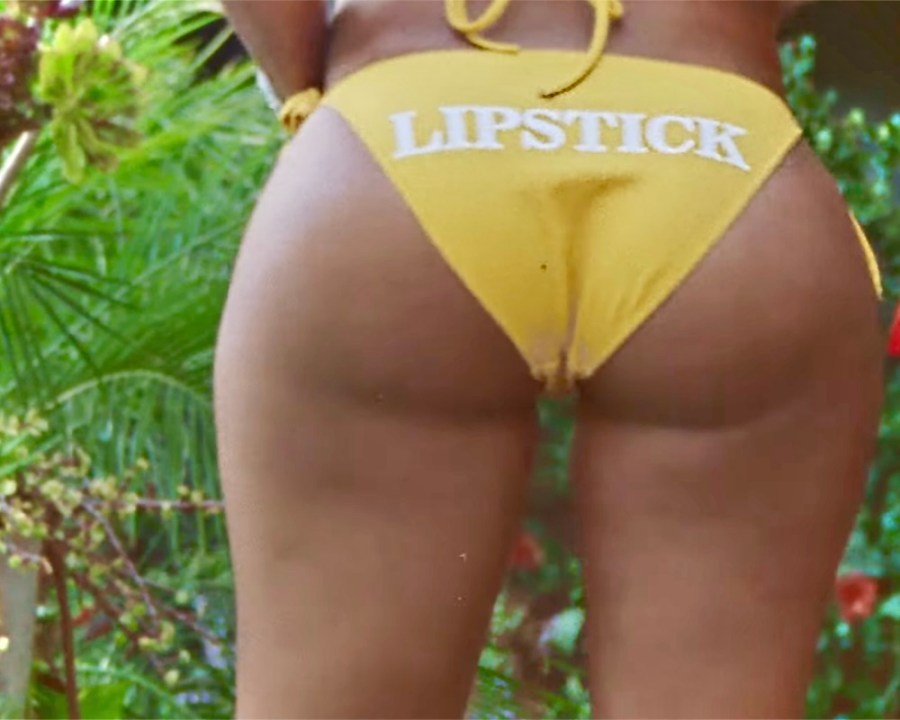 I… I just… I…
I'm not to be trusted with this music video, this queer Black feminist sex positive pool party has shattered everything inside me. But even if all the good sense that the Lorde (word to Audre) gave me has left my body, I knew I wanted to celebrate this momentous occasion with family. So I immediately popped into the Autostraddle QTPOC slack and promptly @'ed everyone I knew.
Let's check in on the group chat and on how the gays are doing, shall we?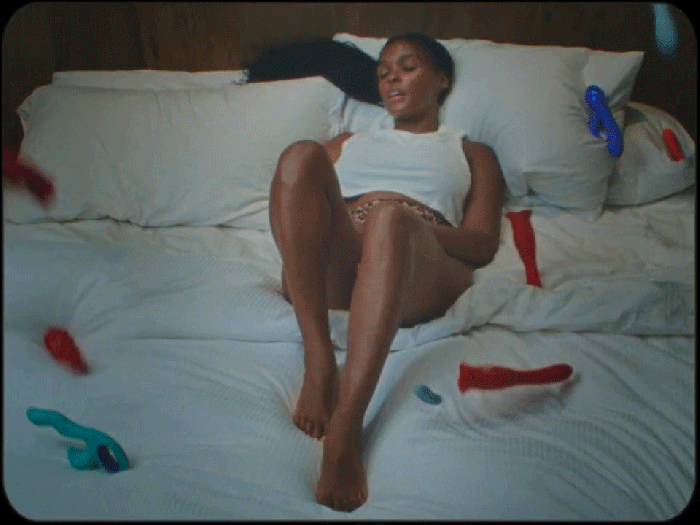 ---
Carmen: my thoughts and feelings are… what
followed by… w h a t
Nic: My thoughts are: how do I get invited to that party
Also: huh?
And: i am so gay
Honorable mention: WHAT
shea: Holy shit
My my my, how far we have come from them little black/white fits.
Carmen: My brain has fully broken.
shea: Also, the elder smoking a cigar is me in 30 years.
Dani: I'm hyperventilating.
This is how I want pride to be this year.
Carmen: My thing is… ok my thing is maybe the ass grab?
but also the cigar smoke?
but also WHEN THEY LICK THE HEEL
like.. my thing is… many things
Nic: Is it bad that I want to gatekeep this album so badly?
Shelli: I'm just saying we should do a tag yourself.
Dani: I love this era of Janelle being hot and thotty
This is me: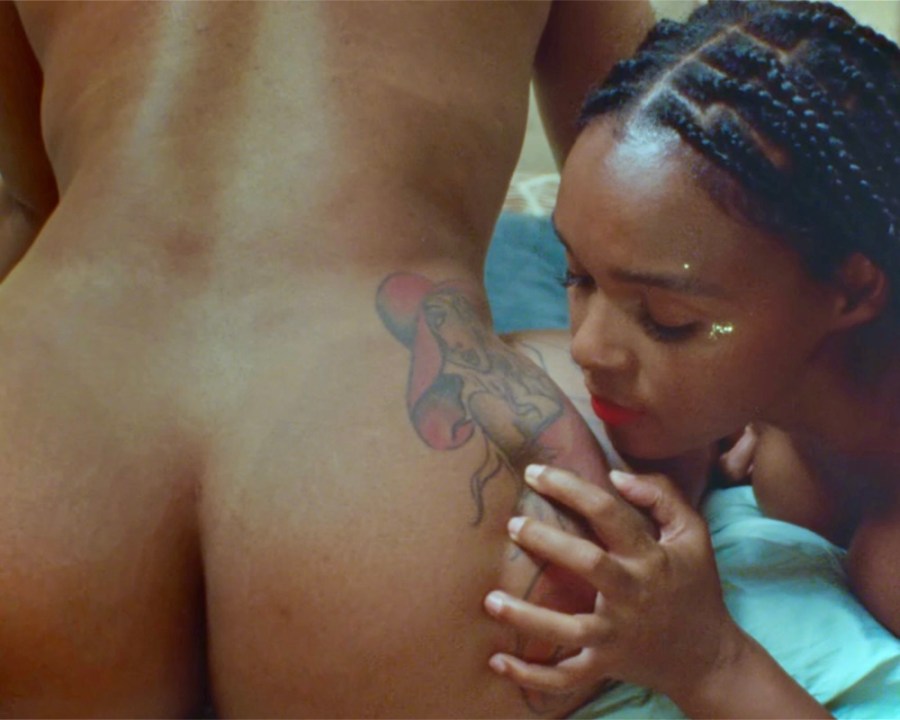 shea: Do y'all think Janelle was like "what will make them hot?" and then said "cool, cool. let's do that!" to every suggestion?
Dani: YES
Shelli: This is me at a pool party to a T.
Wearing a beret in my own world.
Shelli: Me as a queer elder supporting the girls.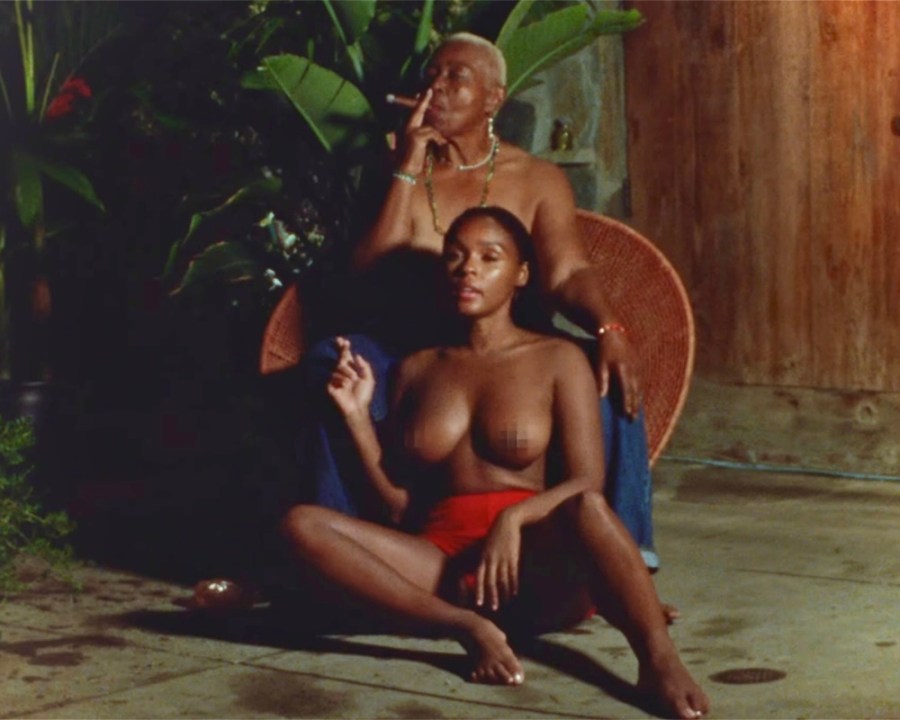 Carmen: omg
omg shelliiiiii
Nic: Unrelated but the AESTHETIC of this photo 👩‍🍳💋
Shelli: Me in so many ways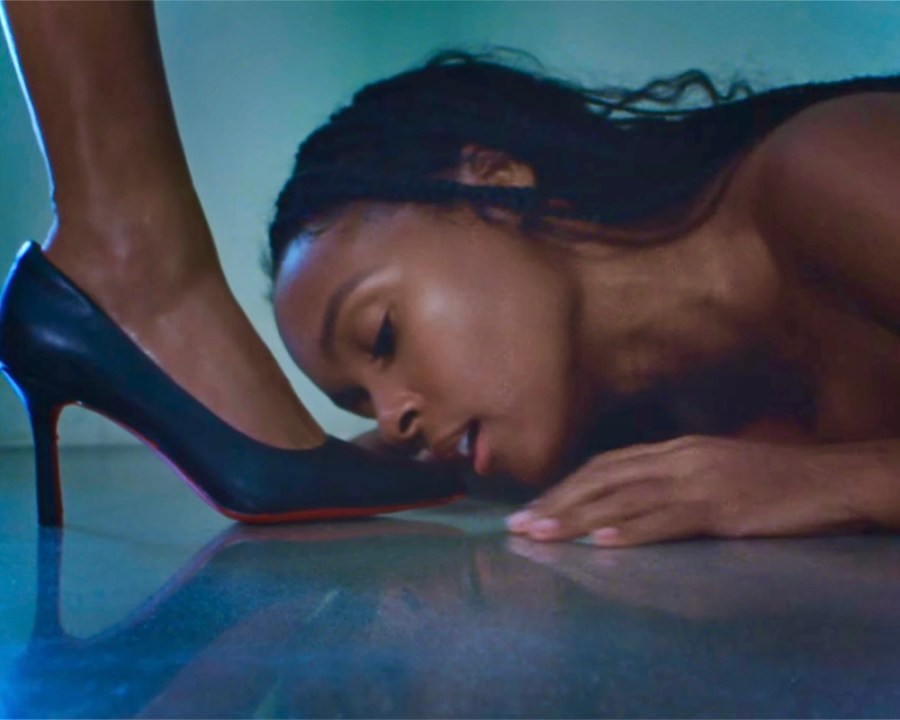 Dani: I JUST WAS GONNA ADD THIS
Carmen: Wait I was ALSO going to be licking the heel!
We can't all be licking the heel.
Nic: CANT WE
Shelli: I shan't be the licker but the wearer
Carmen: 👆🏾
Shelli: Also, I could have used more fat babes in the pool party yes and I don't care if that upsets people. But that was literally my only qualm.
Dani: Yes, totally.
Carmen: No, that's facts though.
Carmen: How am I just seeing this? They are so unserious!
Titties out for the next 15 years. 😝

— Janelle Monáe👽🚆🤖🚀🪐 (@JanelleMonae) May 11, 2023
For the next 15 years!!!
Sai: I'm sorry, I'm late… I think I stopped breathing for a few minutes.
Carmen: THE ALBUM DROPS DURING PRIDE!!
ooooh say less, it's up.
Nic: 🔥🔥🔥
I remember when Dirty Computer came out and I thought THAT was going to be peak Janelle for me, but wow I am so thrilled to have been wrong.
Shelli: 2nd Janelle 6:9 — The Age of Pleasure.
Carmen: I am ready to read from this scripture.
Shelli: 69!!
Nic: OHMYGOD
Shelli: THEY ARE A SNEAKY DEVIL
Dani: The theme of pride is PLEASURE I'm so excited.
Dani: How do I already know the lyrics?
Shit is on REPEAT
shea: Me, all summer:
Nic: Oh damn shea, that's me too.
shea: What I'd like to be doing:

Honestly, they need to sell the print of this shot.
Like I need this on my wall.
Carmen: Immediately.
Dani: I need the pleasure shirt.
Now!
Sai: Me when i realize this is the last slice of pizza:
A. Tony: A thank you to Janelle Monáe, I hope the sapphic vibes of the universe relay this message to you.
Christina: I clicked play and meant to type by my brain literally shut down so ¯\_(ツ)_/¯
Natalie: Understandable.
---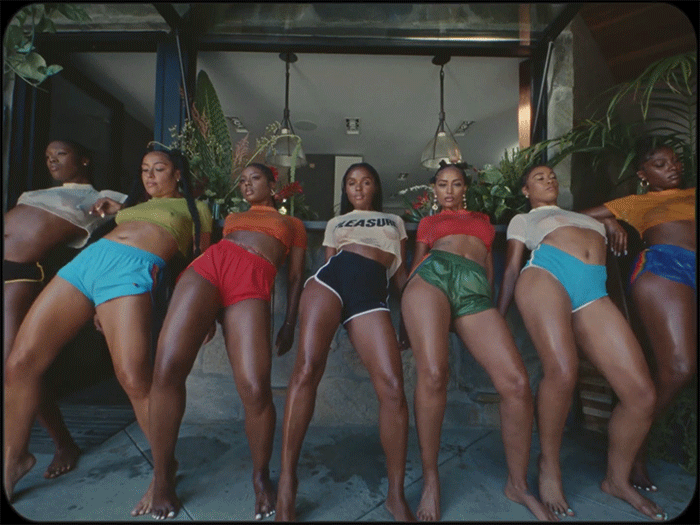 Let's recap. First, drink your water because hydration is key. Second, it's been five years since Janelle Monáe gifted us with an album to soundtrack our queer lives, and that's about to change. You can listen to Janelle Monáe's "Lipstick Lover" wherever you do your music, and you can expect us to cover the countdown to June 9th's Age of Pleasure with a hyperfocused, obsessive level of detail that only the gays do best.
Speaking of, let me use my one final brain cell to say this: Have you read adrienne marie brown's Pleasure Activism? Because that feels like a thing you could do.
And one last thing — if you're a Black queer person reading this, I love you and all of this is for you. I hope the sun kisses your melanin today.