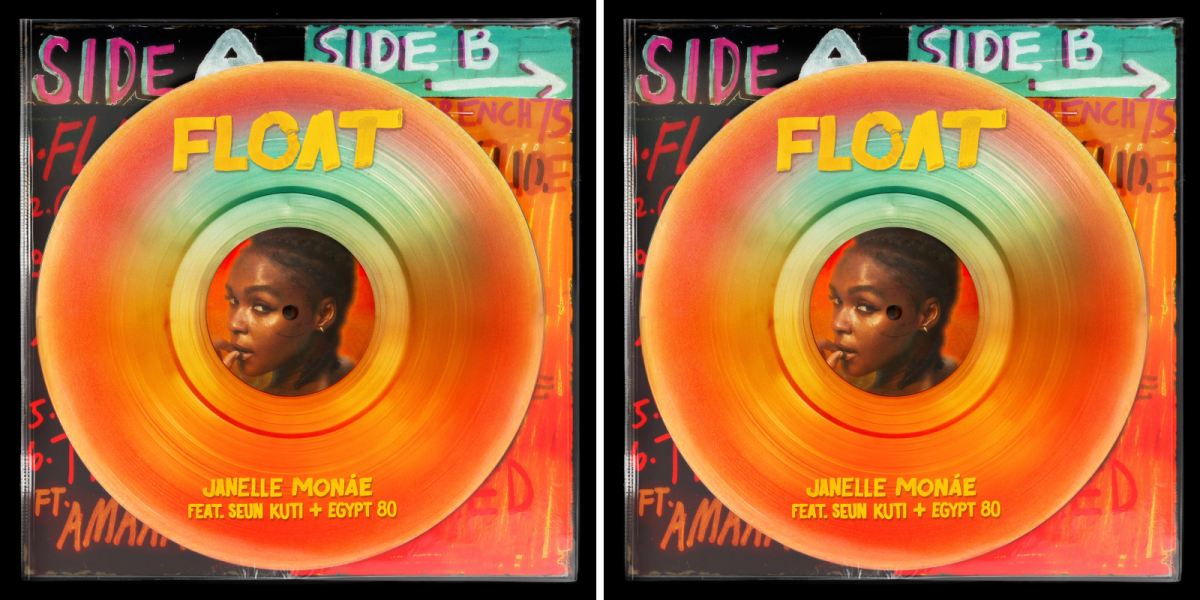 Feature image of Janelle Monáe's cover image for her new single, "Float."
"They said I was bi, yeah, baby, I'm bi, a whole 'nother coast
She stay in the Hills, he stay in Atlanta, I paid for them both"
I have great news for everyone whose favorite Janelle Monáe is in the ilk of crooning "get off of my areolawp_postswhile doing yoga with Tessa Thompson — five years since Dirty Computer became an instantly iconic queer album, they're baaaaaack and it's never been sweeter. "Floatwp_postsis Janelle Monáe at what they do best, performing with a musicality as if Prince and Erkyah Badu had a queer enby baby on Mars who has an ability to drop bars that shit on your favorite rapper.
"Listen lil' mama, you like shibari? Watch while I show you the ropes."
Janelle Monáe said move over, now is the time of the galaxy pansexuals. "Ahhhh it feels good to be releasing music!,wp_poststhey wrote on their Twitter after releasing the single earlier today. "Sending love and waves to everyone who takes the time to listen! I pray you hold these words close to your heart, 'cause they came straight from mine."
And knockout lines about shibari ropes that left me on my knees in my kitchen floor aside, what's already made "Floatwp_postsgo platinum in my living room in just the last few hours (or, more honestly, since they released the sneak peek last week — can a sneak peak hit the tops of the Billboard charts?) is in its quieter moments.
It's the melodic confidence of "I think I done changed…/ See something' not the same…/ I used to walk into the room head down/ I don't walk, now I float."
Monaé's never shied away from their own struggles with anxiety and mental health, speaking openly about the ways they used write epic afrofuturist love operas dedicated to robots as a shield from letting us get too close. It's rare to get to grow up with an artist, but when you do? There's nothing better.
Please don't get it twisted. It's so easy to swerve into mental health journeys, especially for Black folks, and wallow in our trauma. No. We're here to celebrate what the fuck we've been through. Our android hasn't gone anywhere. They "came back from the future to take all y'all niggas and take all y'all hoes."
And then! Then there is this outro. This perfect, perfect outro:
"To the lives we lead
To the dreams we chase
To the moments that we make
And to the fucked up shit we can't erase."
I hope that 2023 is a messy bucket for all of us, in every best kinda way. We deserve nothing less.
"Floatwp_postsis now available everywhere you get your music.