Hello queer readers and welcome to the latest installment of Ask Your Friendly Neighborhood Lesbrarian. This time I'm responding to a very sweet email that went like this:
Hello Casey!

Thank you so much for your column on Autostraddle, it has been a huge inspiration for my reading in the recent years! I have a bookish question: I'm a genderqueer person in my 30s, and I'm currently trying to figure out if I might have autism. I've looked for books on autism and mainly found things that either focus on kids or that are very gendered (aka autism in girls/women). Do you know of any good memoir/non-fiction/own voices books that give a queer perspective? Thanks in advance!

All the best and keep on being awesome!

Sabine
As per Sabine's request, the following list of queer and/or trans focused books about autism are mostly nonfiction, but I've also included a few novels by queer autistic authors featuring queer autistic characters, including science fiction, fantasy, and romance. Some of the nonfiction titles are memoirs from one person's perspective and others are anthologies that include stories and insights from a wide range of people. Of course these are just a taste of what's available as far as books on queer autistic experiences. I've tried to focus on new(er) releases and for a range of author backgrounds. I hope to see some more recommendations from readers in the comments!
---
Subtitled "Notes on the Neurodiversity Paradigm, Autistic Empowerment, and Postnormal Possibilities," this collection of writing by queer, trans, autistic scholar Nick Walker covers a decade of her work. A psychology professor, Walker writes nonfiction that focuses on "the edges and intersections of queerness, neurodivergence, embodiment, and creative transformation." Above all else, Walker's work encourages queer autistics to be themselves, neurotypical societal expectations be dammed. Writing against pathologization, she celebrates queer and trans neurodiverse people of all stripes and welcomes them into her neuroqueer club. She discusses terms like neurodiverse, neurodivergent, and neuroqueer — which she co-coined — exploring the linguistic possibilities of reframing experiences in new ways. It's a collection that is at once joyful and accessible, eye-opening and challenging.
---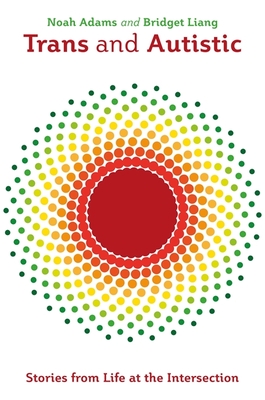 This 2020 groundbreaking anthology created by two trans autistic editors draws on their interviews with ten trans autistic people about how their gender and neurodiverse identities intersect. Half of the interviewees aren't white, and they also speak candidly about how their identities as people of color intersect with being trans and autistic. Recurring themes in the interviews include healthcare, religion, family, work, community, and self-discovery. The book functions both as a mirror for trans autistic readers to see themselves and their lives reflected and for outsiders to unlearn their misconceptions about trans and autistic identities and experiences. The book's introduction features and summarizes up-to-date research that connects to Adams and Liang's key findings from the interviews as a whole.
---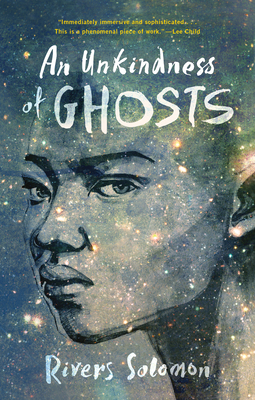 A riveting science fiction story set aboard a spaceship that functions disturbingly like the Antebellum American South, An Unkindness of Ghosts features a queer, Black, nonbinary, autistic main character named Aster. As Aster struggles to survive along with the others living in the lower slum decks, she is also trying to decode mysterious messages from her mother, which might reveal a way off the ship, Matilda. Because while Matilda's command insists that the vessel is taking the last of humanity to a "promised land," their generations-long journey looks to have no end. Aster is a fascinating, complex character whose thought processes are mirrored in Solomon's brilliant prose. As she describes herself: "I am a boy and a girl and a witch all wrapped into one strange, flimsy, indecisive body."
---
This memoir leads readers through Hannah Gadsby's life as it led up to her groundbreaking award-winning comedy show Nanette. It traces her early life as a queer person growing up in isolated rural Tasmania (where homosexuality was illegal until 1997!) and her beginnings as a comic. The book also covers Gadsby's later in life diagnoses of both autism and ADHD. She discusses how stereotypes about women and queer people affected her journey to coming into these aspects of herself. For fans wondering what work went into making Nanette and Gadsby's rejection of self-deprecation and misogyny and embrace of radical truth-telling, the book is a must-read, obviously. But it's also a fascinating memoir in its own right, at turns heartbreaking and hilarious as fans of Gadsby's comedy would expect.
---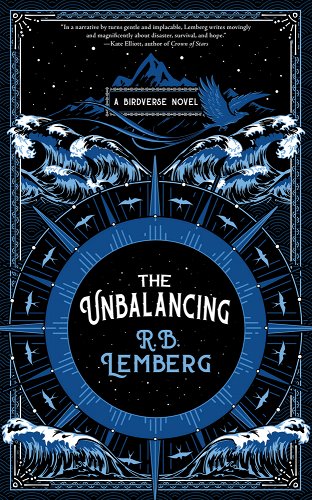 One of Autostraddle's best books of last year, this fantasy novel set in Lemberg's acclaimed Birdverse features world-building deeply rooted in neurodiversity, queerness, nonbinary identity, and transness. The story follows two lovers, a poet and a starkeeper, as they simultaneously fall for each other while their island home approaches a fated doom. (As you might guess from that description, The Unbalancing is a loose retelling of the Atlantis myth). This fantasy book really has it all, from complex diverse characters, a unique magical system, careful explorations of the intersections of queer and neurodivergent identities, romance, lyrical writing, and more! For more on Lemberg's processes of "writing while autistic,wp_postscheck out their Patreon.
---
Bi, ace, nonbinary, and autistic artist Charlotte Amelia Poe's cheekily titled memoir follows their early life living an autistic life without knowing it until being diagnosed at age 21, as well as their life after. Writing in a dryly funny voice, the book goes into detail on how Poe sees autism as fundamental to their identity and art. (They are the winner of the 2018 Spectrum Art Prize). Poe resists narratives that insist on autism as something to be fixed and shares their mixed journey through issues of anxiety, gender identity, sexual orientation, and neurodivergence. How to Be Autistic is full of clever quips like "A trip from A to B for a neurotypical is a trip through the entire alphabet for an autistic person, at randomwp_postsand "People are aware of autism in the same way they're aware of house fires: both are scary things that happen to other people.wp_postsAt the same time, it's deeply moving and heartfelt.
---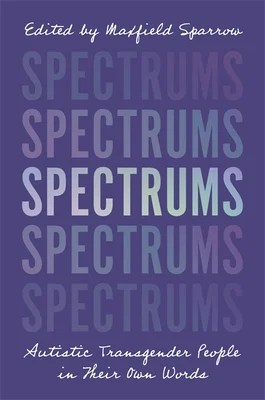 This collection of essays written by trans autistic people presents their experiences in their own words. Foregrounding first person storytelling, the pieces in Spectrums cover a range of topics, including work, healthcare, coming out, intimate relationships, being a parent, self-actualization, and violence. The sheer breadth of the writing styles and themes covered are a testament to the book's central thesis that not all trans or autistic people experience their identities in the same way. One essay, "Bodies with Purpose: An Exploration of the Intersection of Autistic and Transgender Coding in Star Trek,wp_postslooks at the author's life through Star Trek! Others centre the writers' processes of realizing they were trans and autistic, and how those journeys overlapped or not.
---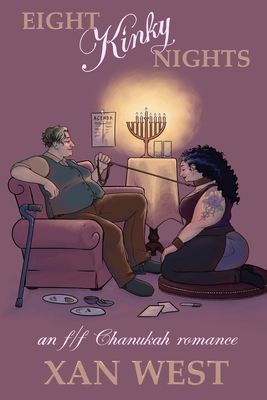 Yes, this is technically a Hanukkah book, but why not keep the spirit of Hanukkah alive year-round? Xan West's romance catalogue is full of wonderful romances featuring diverse queer, trans, and neurodiverse characters, but this one seems to be the easiest to get a hold of, so consider it an introduction to their work. The story features two autistic queers falling in love during — you guessed it — Hanukkah. Jordan is a newly divorced stone butch who is ready to finally explore kink and polyamory at age 49. She's staying with her friend Leah, a 51-year-old queer femme and kink educator who has recently come to the realization that she's grey ace. When Leah concocts a plan to give Jordan kink lessons, one for each night of Hanukkah, she doesn't anticipate the experience breaking through her long-standing emotional armour. Is it possible these two old friends can build a new relationship while supporting each other in their new life changes?
---
Do you have a burning queer book question for Autostraddle's lesbrarian? Send me an email: casey [at] autostraddle dot com, and you might be featured in a future Ask Your Friendly Neighborhood Lesbrarian column!