Hello beautiful, and welcome to How To Own It, where store-bought fashion meets DIY crafts. Each week I'll be exploring an aesthetic theme, showing you some of the best ways to wear it and how to make it for yourself.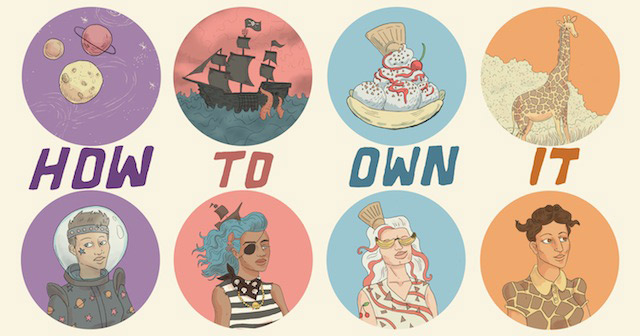 ---
We've spoken here before about how fashion is cyclical, which is why you frequently hear phrases like "acid wash is back" and nothing is ever a completely new idea. Today I want to talk about an accessory that has been cycling through dapper wardrobes for hundreds of years: the pocket square.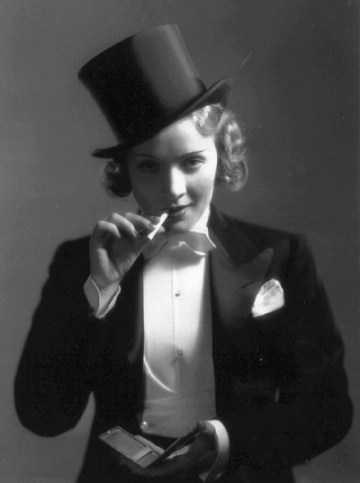 I try not to think too hard about the why of pocket squares, because the fact that a fancy accessory evolved from what was essentially a re-used tissue makes my skin itch. Luckily, nowadays pocket squares are so lovely and expensive that I'm pretty sure no one is blowing their nose in them. As far as MOC accessories go, pocket squares have the special ability to tie an outfit together and make it instantly more dapper. You can wear them in any outer layer that has a breast pocket: blazers, vests, button downs, etc.
I checked in with Rae of The Handsome Butch for some tips on how to maximize the pocket square's dapper potential, because in case you haven't noticed I'm real femme and this is new territory for me. Like most things in fashion, there are "rules." However, like most things in life, we at Autostraddle encourage you to do you above all else, so think of these rules as gentle suggestions that you can take or leave at your own discretion.
1. Don't match, contrast: "A pocket square isn't supposed to match your tie (or bow tie), which means it can be from the same palette but it shouldn't be exactly the same as your neckwear. Admittedly, I would wear a chambray tie and a chambray pocket square because I'm Rachel "Chambray Only" Tutera and can't help myself. One's pocket square also shouldn't match one's suit, so if you're wearing a navy suit, don't wear a navy pocket square. Pocket squares are about contrast (subtle or otherwise). If you're wearing a plain tie, wear a pocket square with a pattern."
2. For a more formal look, there are more concrete guidelines: "If you're going to a formal or black tie event, wear a white one. The straight-edge fold is pretty nice, as is the triangle, and both are acceptable for formal occasions."
3. Get creative. For example: "I started putting a buffalo plaid (inherently chill/casual pattern) in my denim jacket."
Don't know where to buy a pocket square? Here are some beautiful ones to get you started. But don't just take my word for it. There's a whole world full of gorgeously patterned squares out there just waiting to be artfully placed in your pocket! For tips on how to fold, Gilt has a very helpful video. 
DIY Pocket Square
So. You love pocket squares but you don't wear silk, or the thought of spending $65 on a piece of fabric offends you, or you have a shirt with a fabric you adore that just doesn't fit you right, or you have nothing to do this afternoon. You can and should easily make your own pocket square!
You will need:
Fabric
An iron
Scissors
A needle, thread, and pins
Measuring tape
1. Before you do anything else, iron the fabric. I'm using an ombre gingham shirt that my girlfriend was getting rid of because I love ombre and also have a problem actually getting rid of things.

2. Measure out a square and cut it. Mine is 11″ x 11″. The size is really up to you, it just has to be big enough to show out of the pocket and small enough to not make a bulge within the pocket. Also, using a checked pattern really helped with cutting straight lines.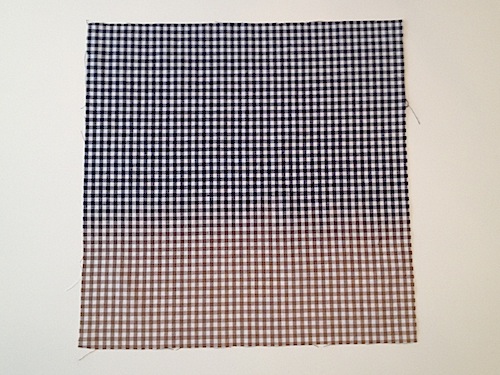 3. Fold down a quarter of an inch and pin it all the way around to make the seam. Do yourself a favor and get the pinning over with all at once. Then sew the seam down, hiding the knots in the corners.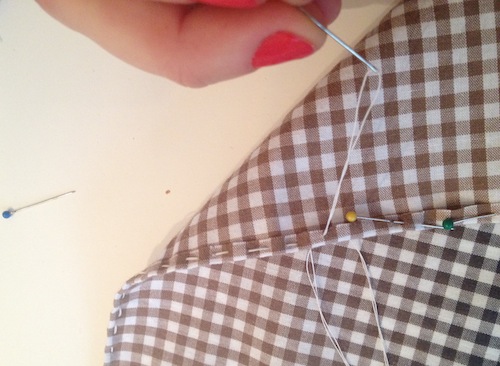 4. Play around with various folding arrangements while you wait for your girlfriend to get home so you can talk her into modeling it for the internet.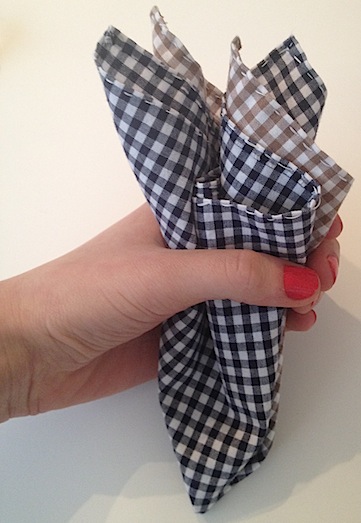 She did a two point fold. I'm not going to pretend to know how it happened (but you can watch the video linked above for folding tips). All I know is that I'm into it.

---
Want to know how to own a look? Email gabrielle@autostraddle.com or tweet to @Gabrielle_Korn.
Header by Rosa Middleton