​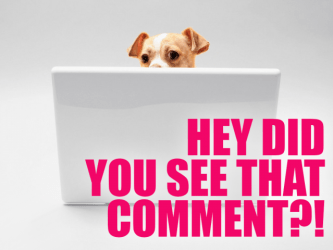 Good day, medal contenders! With the exceptionally boring Super Bowl over we can now focus our attention on the world's coldest quadrennial group workout, the Winter Olympics! Aren't you excited?
This time we get the added horrors of a host country with explicitly anti-gay legislation and dangerous face water! Also Tatu.
Though I'm still not over the Jamie Salé and David Pelletier scandal, I'll be using Riese's painstakingly researched guide to figure skating and Autostraddle's Sochi Olympics tag to keep up. Beyond that, I will rely on my girlfriend, who has been obsessively reading athlete profiles since November and will not stop talking about the quadruple salchow. So are you going to be watching the Games?
This week DeAnne Smith used science (err, conjecture) to determine your level of internet addiction and Brittani highlighted the top 10 gayest Rihanna videos. Valentine's Day, perhaps our craftiest holiday, is coming up and Hansen has you covered in paper hearts!
Also this week, Piers Morgan's interview with Janet Mock twice-proved that the patriarchy always lives down to expectations. In brighter news, Scotland legalized same-sex marriage and the new website REFUGE Restrooms hopes to point you toward a gender safe bathroom no matter where you are.
---
On Top 10 Weirdo Things I've Done Since My First Breakup:
The Bragging Rights Award to Erin: 

On DeAnne Smith And The Internet Addiction Quiz:
The Grading Rubric Award to Chandra: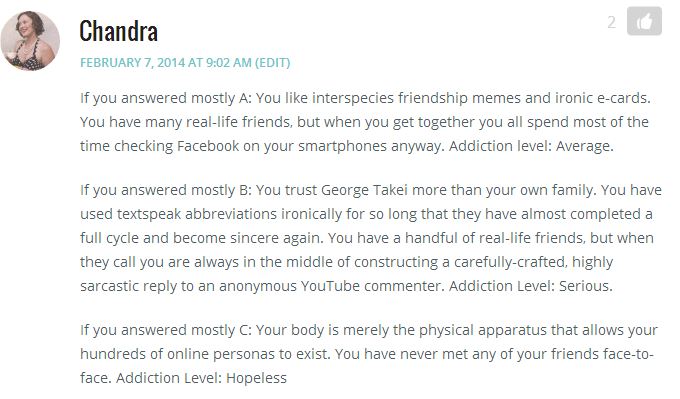 The Wired Award to Tam:
The Here You Go Award to Savannah: 


On Janet Mock Returned to Piers Morgan Live Tonight: Here's What Went Down:
The Hate Watching For The Right Reasons Award to Shelby: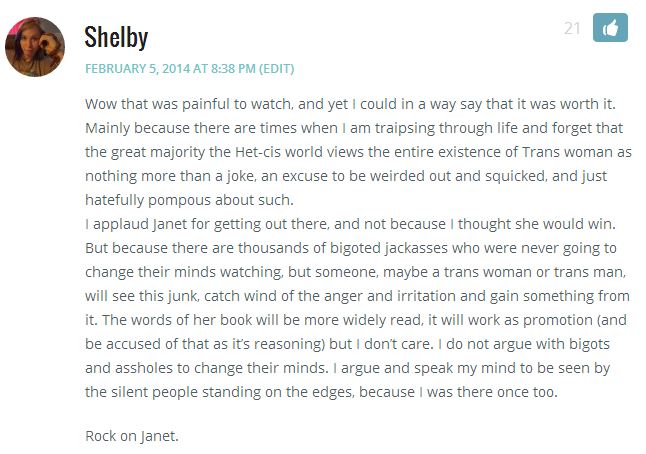 The Here Here! Award To Alexis Winters: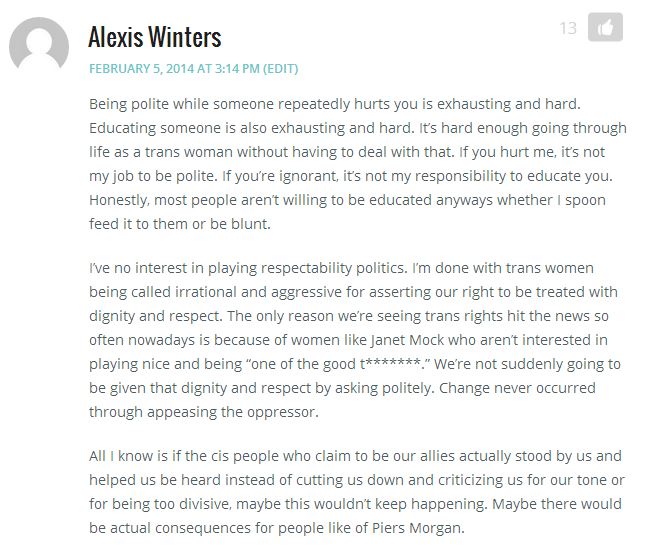 On Masters of Homosex: 9 Vintage Books That Lied About Lesbians:
The And A Future Autostraddle Photo Gallery Award to Santo Gato:


On Google Glass Was Framed! Do You Like It?
The Knows I'm A Sucker For Marissa Award to Sally: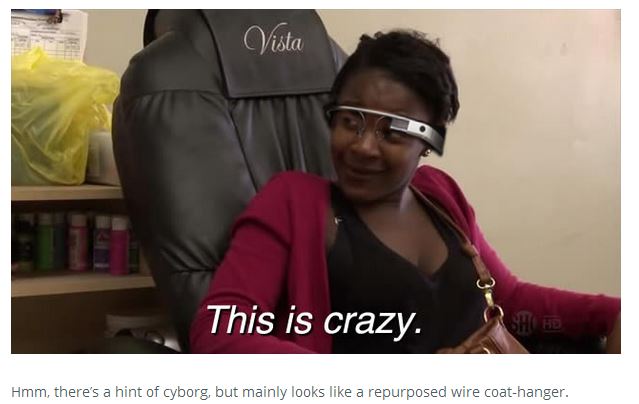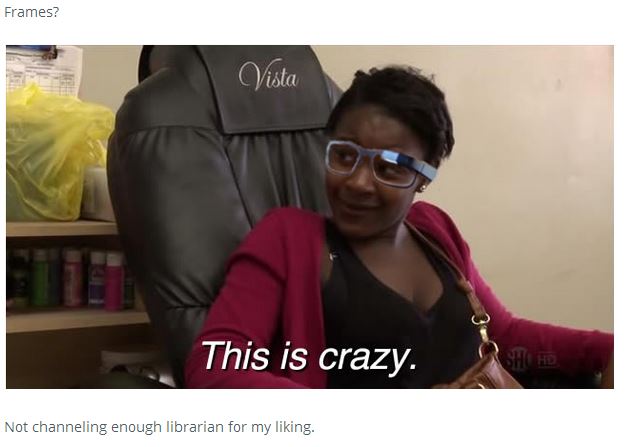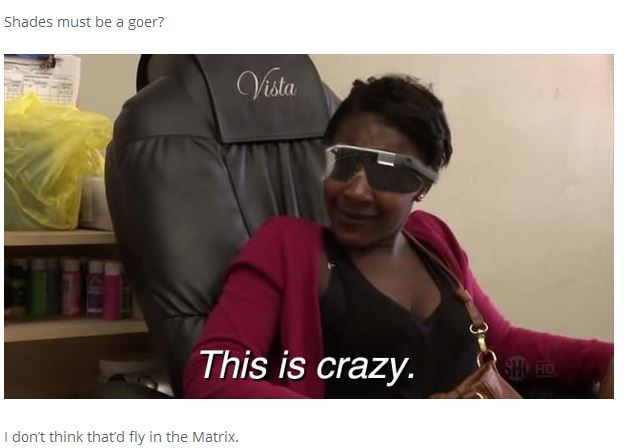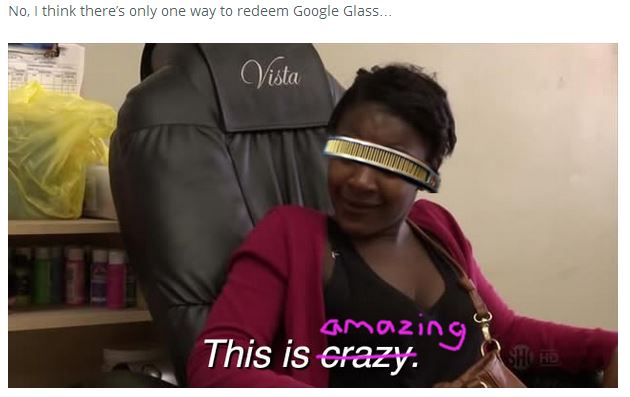 ---
See a clever, hilarious or thought provoking comment around this website-ship? Email it to me at: carrie [at] autostraddle [dot] com!