I think I'm addicted to the internet. But it's not totally my fault. Like a toxic ex that wants to get back together, the Internet is always there, with no real boundaries. It's full of promise and danger, just waiting. It wants to help me be my best — "Click here to donate to Autostraddle!" — and it's happy to encourage me to be my worst– "Hey, wanna image search pterodactyl porn instead of meeting that deadline?" You bet I do, Internet. Why would I ever leave you when you give me everything I never knew I always wanted, including the ability to source that phrase to the 1997 Matthew Perry and Salma Hayek rom-com Fools Rush In. Oh, and this picture of Salma Hayek in a suit.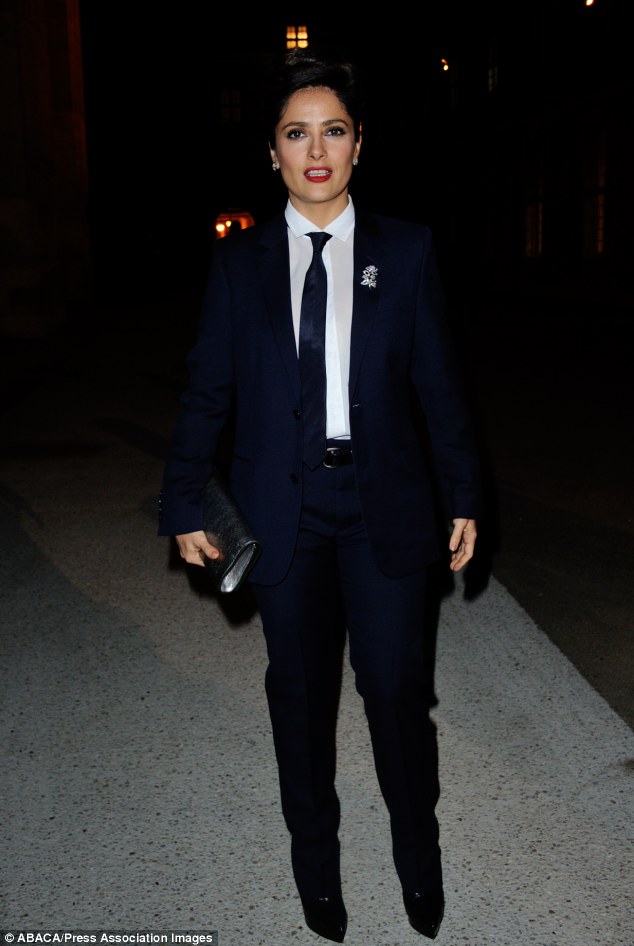 Online quizzes are super pops* these days, so I made one to help you discover whether you're addicted to the internet, too. Oh and hey, if you've recently shared your result to one of Buzzfeed's quizzes on Facebook, I imagine you were trying to communicate that you're quirky-cool like Portland or detail-oriented like Prairie Dawn or a hot bolt of human lightning like Kim Deal. I didn't really get that, though. Instead, I got that you spend too time on the internet. Way too much.
Don't feel bad about it, though. We all do. Humans are social creatures; of course we like social networks. And our brains are actually wired to get a rush when we're foraging around for an important new email, Facebook's red flag of validation, or a picture of a squirrel in a hat.
How good was that? Good, I know. Tell your brain I said you're welcome.
Now, take this little quiz to find out how addicted to the internet you are. (Note whether you answer mostly As, Bs, or Cs.)
---
1. When you type "What" into the search bar, Google is most likely to autofill with:
A.) the hell is doge?
B.) are kittens doing right now?
C.) does sunshine feel like?
---
2. Which category of Facebook status annoys you the most?
A.) Spiritual weirdness. Ex: "~~~*~~~May your Divine Consciousness vibrate peacefully like a perfect ovum within the sacred Earth-Womb of harmonious invisible mystery Mother Love. Namaste~~~*~~~"
B.) Over-the-top couples. Ex: "Can't wait til Honeymuffin comes home 'cause I need those melty cuddle-wuddles! Only two more sleeps, babez!!! <3 <3 <3"
C.) Anything from Upworthy. Ex: "This man saying facts over some graphic design is going to blow your TINY, UNINFORMED LITTLE MIND. You'll never see the color blue THE SAME WAY AGAIN because you'll be genuinely HIPPOSHIT CRAZY and unable to process primary colors without COLLAPSING INTO A BUCKET OF TEARS."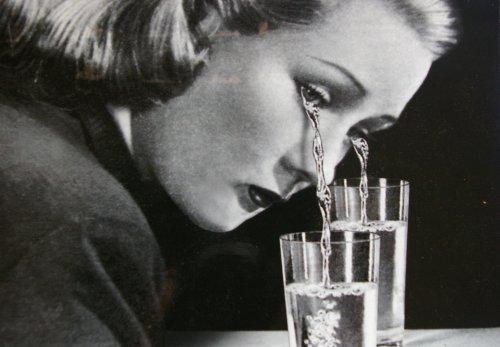 3. Which acronym best describes your current mood?
A.) ROFLMAO
B.) FML
C.) N (Netflix)
---
4. Why do you use Twitter?
A.) To keep up with current news and events.
B.) To ironically follow C-list celebrities.
C.) Because I have a desperate desire for external validation that is briefly satiated by retweets. Is there any other reason?
---
5. What's your attention span?
A.) Riese's long reads
B.) 140 characters or less
C.) Look, a slideshow of the "27 Best Gay Beach Wedding Day Dog Photobombs!"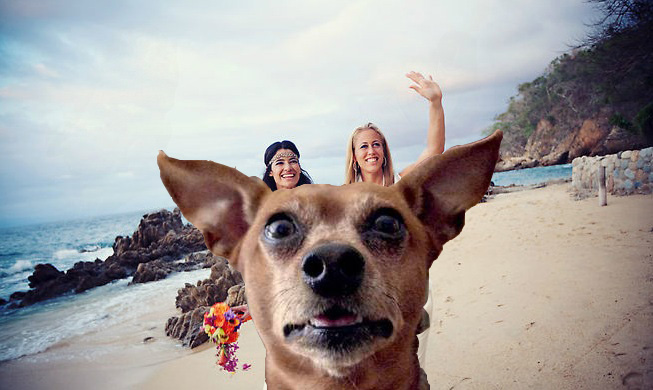 6. Would you say you spend more time online or offline?
A.) My smartphone doesn't count, right?
B.) Online.
C.) What do you mean "offline?"
---
7. What is your favorite online game?
A.) Solitaire.
B.) Any MMORPG.
C.) Passive-aggressively "liking" posts on Facebook.
---
8. Complete this sentence. Within the first minute of waking up I…
A.) Check my social media accounts.
B.) Wonder what that adorable imp Hannah Hart is up to.
C.) Post a bed selfie. #nomakeup #goodmorning #lazy #zzz #needacaffeinefix #someonebringmecoffee #LOL #pillowtime #lonely #reallylonely #cry4help #nobutreallyifeelsoaloneandafraid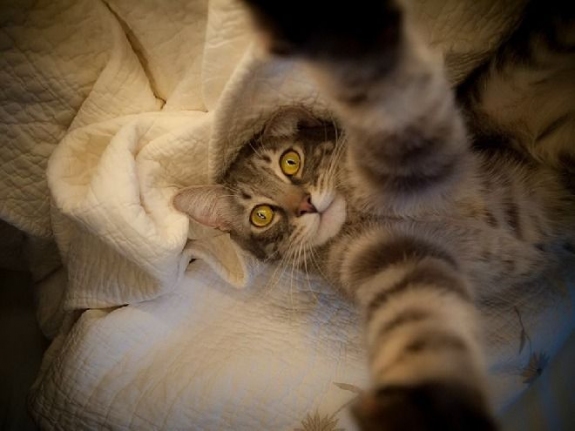 Scoring Time! Did you choose mostly As, Bs, or Cs? Who cares? The point is: you're addicted to the internet. I mean, you're here now, aren't you? You're internetting right now. And you're probably going to comment. Go on, do it. After all, to paraphrase Lizz Rubin, we're all alone here together.
*Short for "super popular." I made it up. And yes, I was super unpops in high school, thanks for asking.