It's almost Valentine's Day, and that means that everywhere you go people are scheming up various ways to go overboard in displaying their affection for someone else. For those of us in long-distance relationships, all of these things are complicated by miles, time zones, and perhaps even some oceans. But even if we can't spring for round-trip tickets for two to a shared favorite destination or get enough time off work to visit for a long weekend, we can make it an adorable night.
I've been in a long-distance relationship for over a year, so I'm not so much upset about the impending doom that is Valentine's Day as I am excited to have another excuse to shower Geneva with love from my side of the continent. Everything about February 14 is translatable for long-distance folks who have internet access and a local Post Office: you make Skype dates, you send care packages, you write love letters, you order flowers. It's all possible! The limit does not exist!

Here's eight ideas for all-inclusive LDR Valentine's Day packages: Skype dates and the gifts that make them possible. You choose your own sweets, though, because nobody can tell you what sweets to get for your sweet except your sweet one themself.
Side note: they don't have Little Debbie in Canada which makes me think Geneva had a twisted childhood. She's cute, though.
Theatre Geeks
Send your person a gift card for a local movie theater (maybe an AMC, Regal, or Fandango partner theater?) and invite them to a screening that matches up closely with one near you. Text each other about how awful the movie is the entire time while they kick back and eat some popcorn on you, which is only second best to eating it off of you.
---
Candlelight Dinner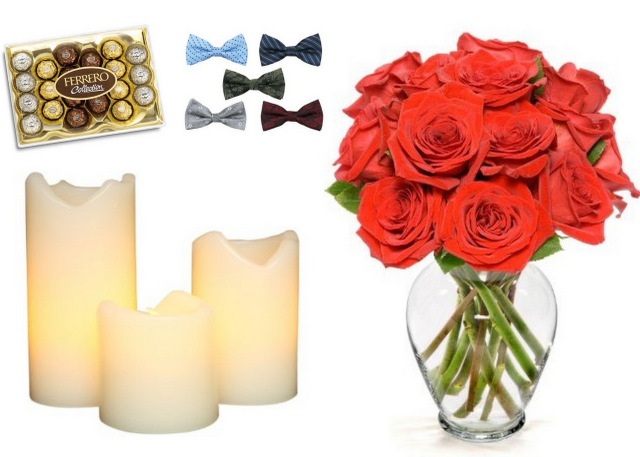 For your Skype date, tell them to get really dressed up – and you do it, too. (This is for the kind of people, probably, who like pants, but please do prove me wrong.) Beforehand, send them some flameless pillar candles and Ferrero chocolates, and order them some flowers. (Also, I highly recommend bow ties as gifts. Especially sparkly ones.) If you each bring a bottle of champagne, order some fancy-ass food, and come prepared to tell a good story from your day, you'll be set for the romantic night of a lifetime.
---
Pancakes in Pajamas
Do you guys both have robes? Because all I wanna do is hang out with Geneva in a robe. I actually did spend my entire trip to Vancouver in a robe, and after a while I got Geneva to the dark side. Coincidentally, the dark side looks cute on her.
This Valentine's Day, tie your robe tight and get cookin'. Send your boo some pancake or waffle mix, (you'll also wanna buy some for yourself) and a pair of really cute old lady pajamas; on Valentine's Day, schedule a Skype date where the two of you cook your pancakes together and then curl up in bed with a bottle of maple syrup.
---
Morning Coffee
The couple that succumbs to caffeine addiction together stays together, so give your better half an early-morning Skype call with a cup o' joe in hand and enjoy The Breakfast Routine of Champions: interacting with someone you actually like before 10AM. You've got an opportunity to lay it on really thick by sending them some gourmet coffee, tea, or hot chocolate and homemade baked goods for dunking in advance along with a mug.
Pro Tip: Get your special snowflake's mug in a set of two and keep one at home; when your video chat screen finally loads in full screen, you'll both be sipping out of matching mugs with matching grins.
---
Book Club
Send them your favorite book from your collection (extra cool if they've never read it) with a note written inside about how much you love them. On Valentine's Day, Skype and talk about the book and why you sent it to them and how much you love them.
---
Late-Night Pizza and a Movie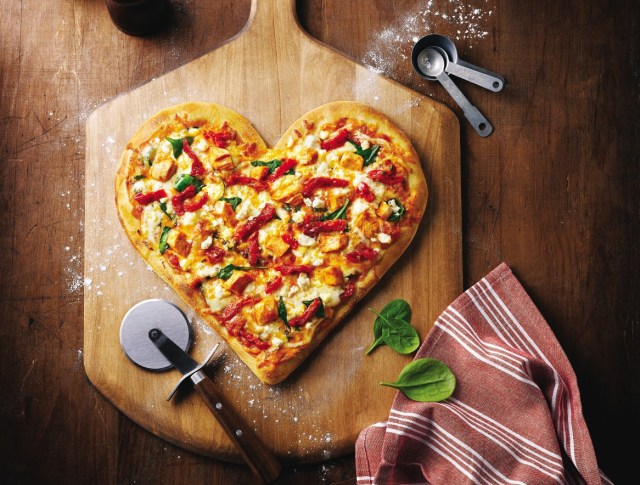 This one's easy: each of you orders the other a pizza (Papa John's sells heart-shaped pizzas for one), and then you screen-share a movie on Google Hangout and pretend you're in love at the drive-in.
---
4:20 Smoke Sesh
You send her a mixtape, some light snacks, and maybe something else inside of a small envelope along with a passionate love letter. On Valentine's Day, you call her at 4:20, light up, and listen to the music with her like The Doobie Brothers 2.0. An hour later, you both take a cat nap, but it's unplanned.
---
Dairy Queens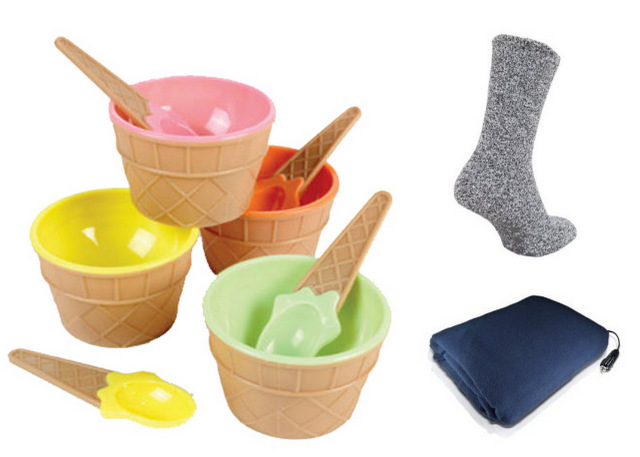 The only thing better than eating ice cream while crying softly alone in your room is eating it with your long-distance lovah. Call your life partner up late at night and eat ice cream sundaes with her while you shoot the shit. Make sure you ship her gift on time so she's ready with an adorable set of ice cream bowls with matching spoons a la your childhood, some slipper socks, and an electric blanket.